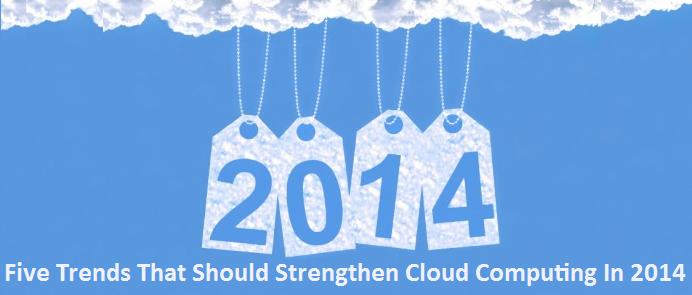 Five Trends That Should Strengthen Cloud In 2014
The year 2014 promises to present developments in relation to cloud computing hosting providers, a technology with great potential that, although present in our day-to-day, still has much to offer. Here are five trends that should strengthen the use of cloud as a service:
On and offline increasingly connected: Social networks have quickly become the main organizer of the communication by the Internet. These tools offer tremendous opportunities, not only to professional and personal relationships, but also for shopping. However, the facilities also bring risks and concerns, and all data and personal images (sometimes intimate) can be stolen and misused, damaging the reputation of the individual within and outside the web. Therefore, it becomes increasingly important to be careful with storing photos and personal data.
Scanning by the government: Government entities and other companies have adopted more frequently the use of information and communication technologies (ICT) to provide and improve government services, transactions and interactions with citizens. It is a policy of digital, or e-government, which should be expanded from the 2014 government.
Developers in charge: With so many different platforms and languages, the market has difficulty in filling the gap of vacancies because there simply are not enough programmers. This insatiable demand for developers will remain for 2014, putting them in prime position, with offers of high salaries and status to the best curricula.
Next generation mobile networks: Mobile fever exploded among all the cities in the country. The use of smartphones already goes far beyond the posts on social networks, today's mobile buy tickets, food, paid the taxi and offers a huge amount of content media. With the arrival of major events like the World Cup, the mobile operators are preparing to compete for the hegemony of 4G , which will be increasingly demanded. Next to it, grow a range of products and services offered by the network.
A new way of learning: Today students from all corners of the world can sign up for online classes to study languages, Computer Science, History, Psychology, Astronomy, among others, often for free. The interest in online courses must jump, and increased supply, along with technological improvements, move e-learning to another level.
Resources: