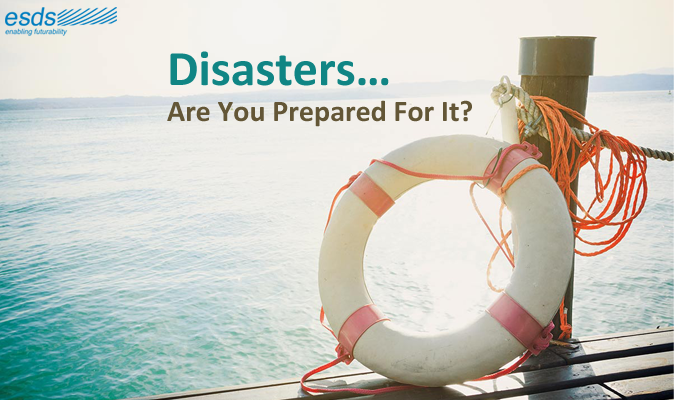 Disasters…Are you prepared for it?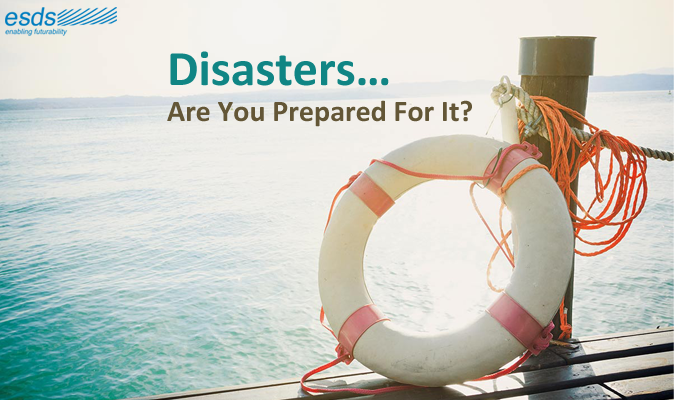 Disaster Recovery
Disaster recovery is one of the most important aspects for a business for its long term survival. Calamity let it be natural or man-made can happen anytime anyplace & thus, it can have a massive impact on the valuable assets of the organization. Data can be lost to technical failures, disasters, outages etc. protecting business applications against these disasters is an organization's top priority. But it is very difficult for every enterprise to have their own DR sites. Managing, maintaining and monitoring In-house DR site is very difficult as it requires lot of CAPEX and man-power.
Hereby I will try and elaborate certain DR issues faced by every organization irrelevant to small or large
Current DR Issues:
Planning for the worst case scenario is a must in today's competitive market. Data is the soul of any business organisation. Loss of any asset can have a massive impact on the organization's fate.
Over 60% of organizations don't have Disaster Recovery plan
40% of organizations under a survey are rated as poorly protected against Disasters.
Almost 75% of companies fail from a disaster recovery standpoint
Around 36% of companies need DRaaS but can't afford it.
Need to reconcile:
Loss of data can be due to either natural or man-made causes. Though, around 95% of failures are due to reasons unrelated to natural disasters. Even a single hour in downtime can hamper an organization (large or small) comprehensively. The financial implication can be from 7k to 8k for a small company and 70k to 80k for a large organization. But financial losses are just the beginning the actual nightmare begins when the harmful mix of lost profitability, unrecoverable back-up resources, and lost customer loyalty.
If a company has been through a natural disaster and had a catastrophic data loss of its financial assets, customer information & on-site critical documents the odds of its sustainability is only 40% while there is 60% chance that it will not survive in a long term. However, it is also advisable to have a plan of action after a natural disaster for business continuity even if the data in temporarily unavailable.
According to a survey on DRaaS requirements by Centre technologies. Customers' expectations are segregated in the following variables:
50% stress over reliability
75% expect compatible deployment & management
Around 68% focus on low costs
47% are security conscious
41% want compatibility with existing IT infrastructure.
Future of DR:
Future of DR solution is very bright as lot of visionary organizations are opting for DR solutions
Around 43% of IT personnel have plans of investing in DR solutions.
Organizations already having DR strategy in place are planning to expand or revise it.
38% feel their plan is incomplete & lacks complete protection & that they only protect back-end infrastructure or datacenter. And are considering safeguarding their desktop and remote offices as well.
36% are considering implementing cloud based DR by 2018. While ¼ have already deployed them.