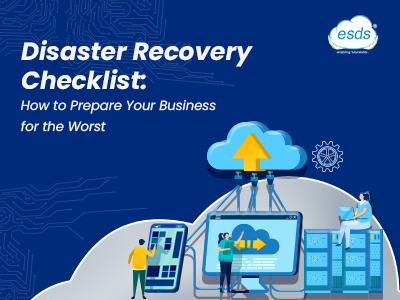 Disaster Recovery Checklist: How to Prepare Your Business for the Worst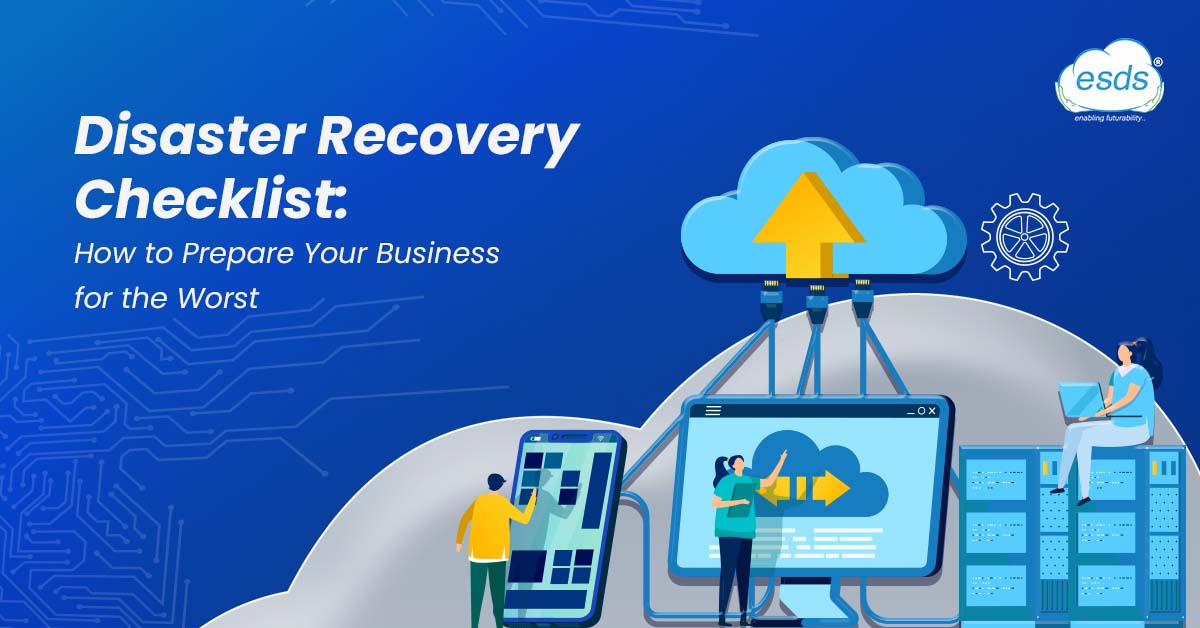 Disasters are never anticipated by anyone. Disasters are inescapable and hardly ever occur at a convenient time, whether they are caused by natural disasters, hardware failures, or even staff negligence. It's wise to assume the worse while making plans for a disaster. Having a Disaster Recovery Plan at the right place for when your business experiences a power outage, internet outage, phone outage, or complete operational shutdown is part of being prepared for the worst.
Objectives of A Disaster Recovery Plan
A disaster recovery checklist is designed to assist your company in anticipating issues that will arise in the event of a loss of power, internet, and possibly even data. Your data recovery plan needs to do the following to prevent the production and financial loss:
Reduce Risk
Assessing your possible risk is the first step in building your recovery strategy and checklist. What vulnerabilities might your company be exposed to right now if a natural disaster struck? Consider the location of your business. Are you susceptible to flames, tornadoes, or hurricanes? Do you have frequent power interruptions throughout the winter?
Help operations quickly resume
Your team and customers will need to have access to your systems as soon as feasible. Solutions for gaining access to your system without requiring physical access should be part of your plan.
Uphold Compliance
Take into account any rules you might need to abide by to lower your chance of facing consequences for not meeting compliance commitments.
Addressing team issues
Include the team members who will be dealing with your consumers when creating your plan to get their thoughts on how to handle this. Include executives, business owners, and investors to make them feel at ease in the event of a catastrophe and to involve them in the planning process so they are aware of an action plan in place. This will also make it easier for you to convey the actions you are taking as a disaster strikes without having to deal with inquiries and suggestions from these parties in the heat of a disaster.
Disaster recovery Checklist
Establish your recovery time and recovery point objectives (RTO and RPO).
Establishing your RTO and RPO should be your first step. Take into account how long it will take to restore all programmes and the age of the files that need to be retrieved in order for business as usual to resume. To determine how to appropriately assess the needs of your organisation, you may need input from several departments while setting these goals. Your RTO and RPO will assist you in determining the necessary countermeasures to withstand a disaster or data breach while minimising the expense of data recovery. In order to restore your workloads, they will also assist in determining the hardware and software configuration you require.
Examine the physical apparatus
Make a list of your hardware and decide which components are necessary to prevent downtime-related expenditures. In order to identify a prospective scenario where risk may be present, work with your facility or building management to analyse your physical building components, such as power, heating, ventilation, and air conditioning. Identify the gear you need to run your business.
Describe the response steps
Define your recovery strategy and processes in detail so that your staff will know how to respond in the event of a data breach or outage. In addition to instructions for a reaction strategy, write out standards for how your team should manage communication, data backup procedures, and post-disaster tasks like contacting clients and suppliers. you make sure everyone on your team is aware of their position in the recovery process, make sure you record every detail, and maintain complete openness with them.
Establish a crisis communication strategy.
You should have a plan in place for informing staff members, business partners, and clients about the calamity. No matter the size of your business, keeping everyone updated on the situation with your data outage or breach can help you reboot your systems consistently and keep you concentrated on finding the issue rather than responding to worrying parties.
Do You Need Assistance with Your Disaster Recovery Plan?
Disasters and unforeseen failures can both present major risks with potentially disastrous consequences. You can reduce the expense of the outages they cause by preparing for these events.
ESDS's team of experienced professionals will work closely with you to assess your specific requirements, identify potential risks, and design a tailored disaster recovery strategy. We can assist you in choosing the right technologies, such as our reliable backup and recovery solutions, to ensure that your critical data and systems are protected.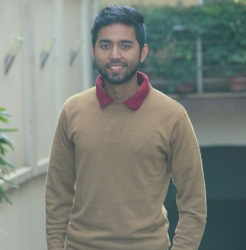 Latest posts by Alston Dsouza
(see all)