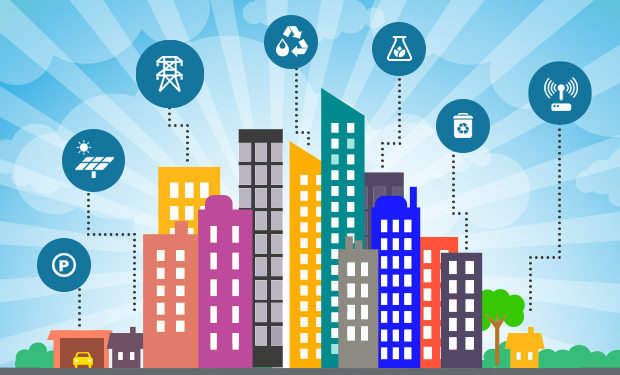 Cloud Computing an Ideal need for Indian Smart Cities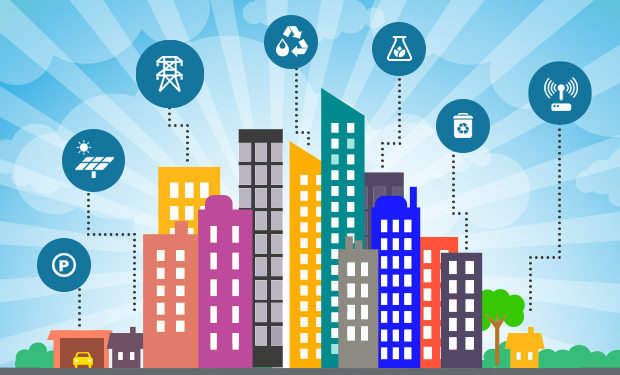 When do we call a city 'smart'? Investments made in human capital & technology enabling high quality life, economic development and management of natural resources through human engagement together comprises of a smart city. The definition of a smart city differs from state to state and city to city depending on willingness to change and level of development needed. Indian Government's definition of a smart city is "Smart City offers sustainability in terms of economic activities and employment opportunities to a wide section of its residents, regardless of their level of education, skills or income level". Under any Smart City there are certain services which needs to be assured like water and electricity supply, solid waste management and sanitation, public transport, safety and security, IT connectivity, smart parking and many other basic needs which the smart city addresses.
In a smart city there are various softwares and applications which connect, fetches and manages data from a set of devices such as sensors and softwares that generate real time information, intelligence and analytics which aims to transform the overall city. It is understood that there is enormous amount of heterogeneous data generated by the applications, but to handle such high capacity of data we need larger silos and high compute power, thus the latest developments in smart cities is the adoption of cloud computing.
Smart cities needs to make use of various Information and Communications Technology (ICT) solutions to monitor functions in the city and also needs the capacity to manage and process this large scale data in real time in a specific manner. The cloud eases big data storage, integration, processing and analysis of data in certain time frame. There are various services on cloud which smart cities can use for their benefits in delivering the best in diverse business and technological domains by offering internet based service delivery that encourages creation of services which are based on domain independent service delivery platform. Cloud computing enhances sharpness, speed and cost savings by providing on demand access, through a network to a pool of shared computing resources which can be quickly provisioned and scaled as needed.
We can study the extent of cloud computing through the means of highly innovative and scalable service platforms through which smart city services can be enabled. Smart City deployment requires the incorporation of a distributed open source network and decentralized cloud based platform. The tailored IoT functionalities which will be provided by the cloud platform will permit several multi-sensor applications to perform complex big data processing through distributed sensor networks. In India the smart city mission consists of various plans which the government wants to execute which differs from city to city based on the level of improvements needed. Rural and urban areas in India are targeted to transform into Smart Cities with a vision to provide ease in all day to day activities and to enhance quality of life and increase contact between citizens and government. Promoting the use of land for various purposes, expanding housing opportunities for all, promoting a variety of transport options, making governance citizen friendly and cost effective and giving an identity to a city, all these features are important for the development of a Smart City.
Cloud computing offers a big platform for Smart Cities and offer services which domain specific applications require and drive all system component design and determine most of the technical choices, ranging from smart devices to sensors to middleware components and computing infrastructure.

Latest posts by Shubham Kale
(see all)