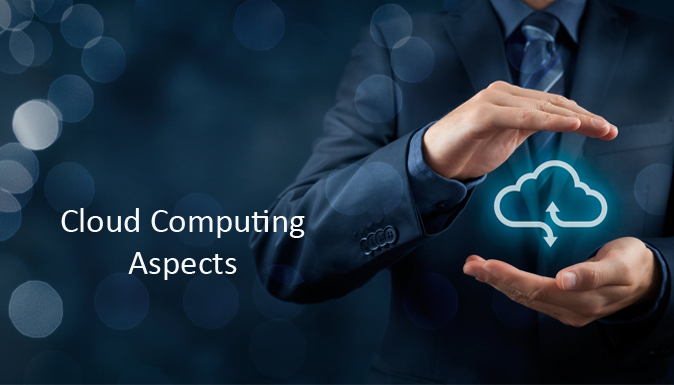 Cloud computing
Cloud Computing is a very vast concept and has seen a major growth in past 5 years and there are many aspects which still need to be analysed and has a scope of research and development. Enlisted are the few aspects
Security
Cloud security issues and the risks of cloud computing are not well understood today and are one of the biggest barriers to adoption of these services.
Data security in the cloud
Cloud computing standards and compliance
Cloud governance
Costs and management
Deployed correctly, cloud computing will save you money, but there are lots of caveats to getting it right. And with on-demand, pay-as-you-go cloud services, it's critical to write rock-solid service-level agreements to ensure service levels are being met.
Cloud computing pricing and economics
Negotiating service-level agreements and billing with cloud providers
Cloud management and monitoring
Development
Discover how cloud computing development platforms let you fire up and test the upper limits of an application in minutes and shut it down just as fast.
Platform as a Service and cloud computing
Cloud development and testing
Cloud APIs and frameworks
Big data and BI
Building scalable websites in the cloud
High-performance computing in the cloud
Applications
Cloud applications allow companies to eliminate the need to install, run and maintain an application in-house by outsourcing it to an application provider in the cloud.
Software as a Service and cloud computing
Enterprise application integration with cloud providers
XaaS
Mobile cloud applications
Network and application performance in the cloud
Cloud desktop and application delivery
Enterprises unwilling to trust their mission-critical applications or data in the public cloud look to private cloud computing as a way to introduce automation, self-service portals and further efficiencies to the company than virtualization alone can offer.
Cloud architecture design
Private cloud providers
Cloud computing and virtualization
Using a cloud computing service can mean greater server and compute capacity when you need it and without the costs and management headaches of owning all the hardware. Public cloud computing services, in particular, offer easy and inexpensive set-up, a pay-per-usage model and the scalability needed to meet specific needs.
Public cloud providers
IaaS cloud deployment
Open source cloud computing