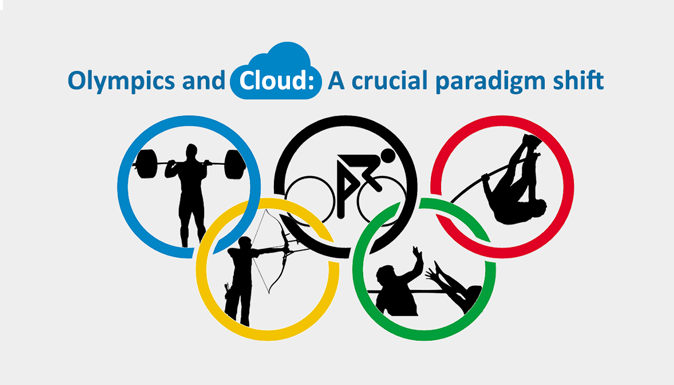 Olympics and Cloud – A crucial paradigm shift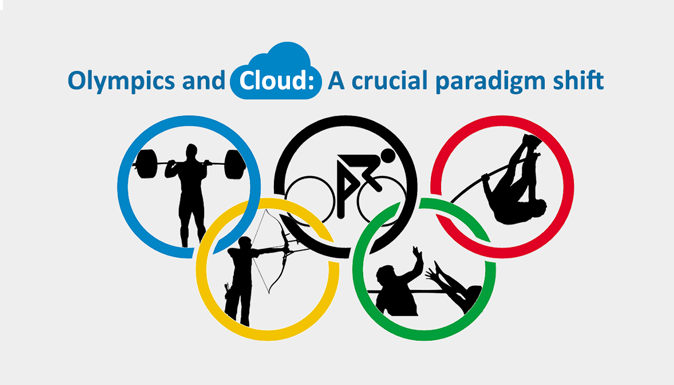 The cloud computing technology in Rio Olympics 2016 is improving the sports experience for spectators, media and athletes from across the Globe.
International IT services provider Atos confirmed that Canopy, a platform as a service cloud (PaaS) offering, will provide the stage for the 'Games' to move to the cloud. Atos is a crucial IT partner for the digital transformation of the Olympic Games in Rio 2016. Rio will be the first Games with sizeable IT infrastructure built in the cloud. International Olympic Committee (IOC) and Atos describes Rio Games as a "key milestone" where 'build once' model will be deployed instead of 'build everytime' for Cloud delivery.
"We are now trusting it to transfer the delivery of the IT for the Games to the cloud environment, so we can continue to innovate and ensure an excellent Games experience for all." said IOC's director of technology Jean-Benoit Gauthier. Atos is speculated to use the auto-scalable cloud to handle the spikes such that the servers remain functionable.
Olympics 2016 Managed in Cloud
The cloud expertise of Atos, consolidated with the capabilities of EMC and VMware are involved in core planning systems for the Olympics. The IOC leverages cloud performance to ensure efficiency of tasks like accreditation, sports entries and qualifications, maintaining medical reports of athletes, management of workforce and volunteer recruit support management.
Connected Olympics with Cloud Computing
Thanks to the biggies like Samsung, OBS and NBC Olympics, the opening ceremony of Rio Games this year was available in VR (Virtual reality). The Games played on big screens is giving viewers a delightful sight. A lot more of excitement, drama and tension amongst the crowd is expected to be witnessed and is soaring high. Cloud solutions enable the real-time tracking of events and instant distribution to various parts of the world.  The Olympics 2016 competition venues and non-competition ones has an installation of massive IT infrastructure linked together with hundreds of servers and thousands of devices. To reduce its carbon footprints, Atos took steps to move many of its operations to the cloud distributed model of around 250 servers.
Bing and Google all set for Rio Olympics
To add more to the user experience, the search engine giants are trying their own ways of luring the customers to cash on more traffic.
Bing introduced "Daily Predicts" feature. It is a prediction tool which is daily updated and recommends must-see Olympic events, not to forget the 'Medal' predictions by Bing. More to this, Olympics related search queries delivers results in Rio Games Box with multiple tabs showcasing latest news, events (sports), athletes, schedule and medals.
Google delivers more detailed search results on firing Olympic related query with tabs of sports, game schedules, TV broadcast schedule in your region, athletes, medal tally lists of countries and much more trending topics. YouTube has introduced a special 'Olympic Channel' for its viewers to experience the power of sport and enjoy the grand event. The Android and IOS Google Maps gets an auto-update that explores venues in Rio with Google Street view getting an awesome experience to the user.  The Google App, too, auto updated so that the users remain up-to-date with the Olympic happenings. The initiative of Google Doodle fruit games is an awesome hit.
Cyber Threats and Security Concern
The Rio 2016 Olympic games are bound to shoot-up the tourism in the sector with athletes and viewers visiting all over the world. The hackers will try to exploit this worldwide event to its most advantage and hunt its prey, seeking personal information of unsuspecting travelers.
The event has already experienced the sour taste of cyber attack when an infamous hackivist group, Anonymous,  temporarily shut down the official site on 11th May, 2016.
Social media posts can be utilised to spread malware and peep into the users' device seeking private information.
Phishing emails also another medium which the hackers are expected to use. Clicking on which the user will unknowingly download the ransomware or trojans into its computer.
According to a report from mobile security firm Skycure, visitors of Rio Olympics are being targeted by malicious actors who have set up fake Wi-Fi hotspots designed to steal information from connected devices.
Fake promotional offers, discounted tickets and awarding contests are predicted to float during the Olympic season in hunt for information by cybercriminals.
Banking data is one of the critical pieces of information which would be the target of these cyber attacks.
"Think before you click, especially if something looks too good to be true" warned Samir Kapuria, senior vice president with security firm Symantec.
---
Speak to our experts to know how cloud computing technology is advantageous for your enterprise.
Toll Free : 1800 209 3006

Latest posts by Naresh Puro
(see all)