Best Governed City of India
Pune has been declared as the Best Governed City & most equipped to deliver urban reforms by ASICS recently. This was all possible due Pune Municipal Corporation's online initiatives. The civic body is hosting over 40 heterogeneous IT applications on ESDS' patented cloud technology which is delivering uninterrupted public services — like paying of several taxes online, obtaining NOCs and participating in online tenders among a horde of other facilities — to Pune Citizens.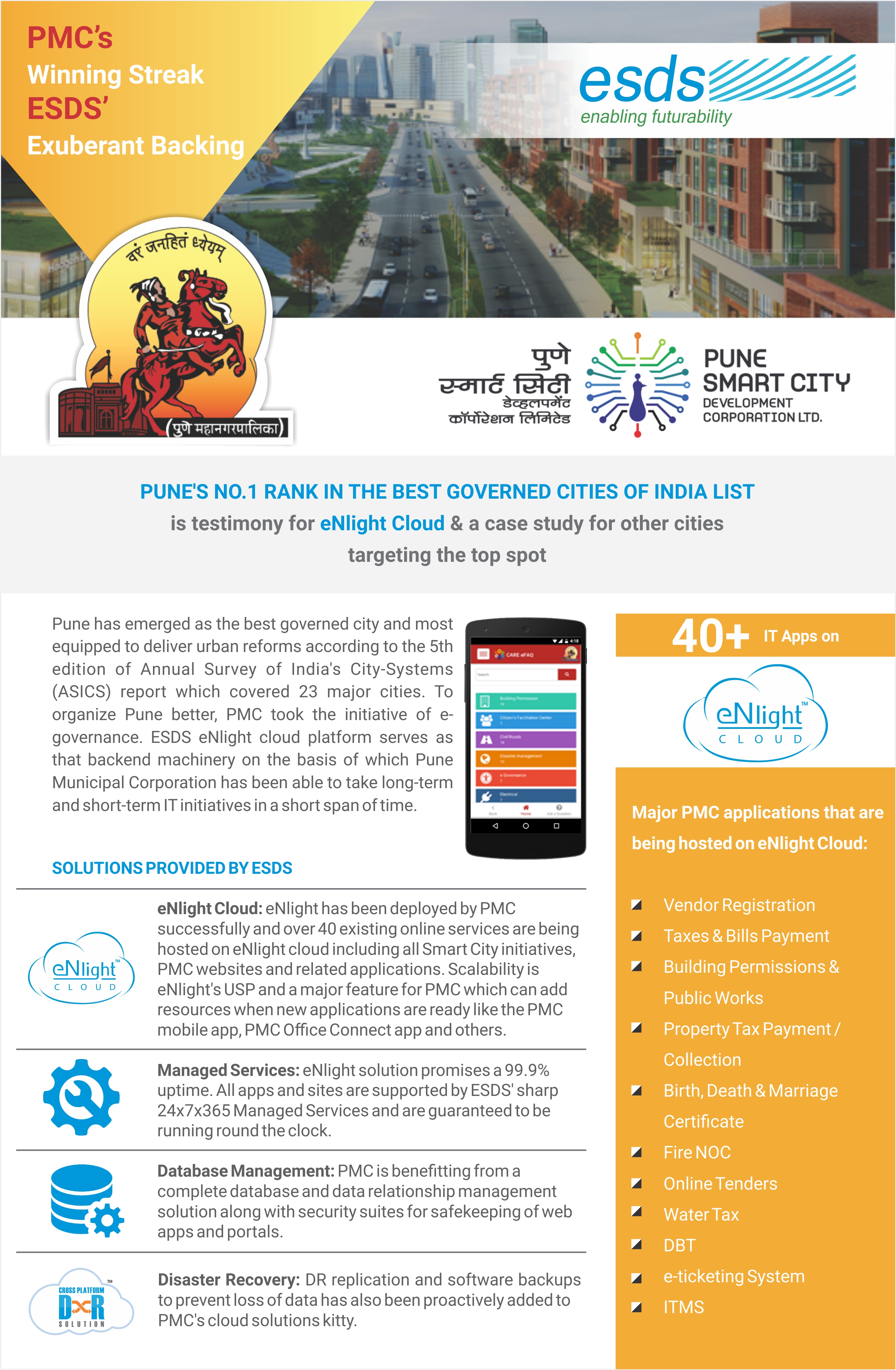 Read more about how Punekars are reaping the fruits of PMC & ESDS' hardwork. Download Case Study.

This MBA turned Tech Writer is passionate about Fast Life, Fast Cars and Fast Technology. As a new writer to join the ESDS bandwagon, Shubham Kale loves to project his thoughts on Cloud Computing and related matters...

Latest posts by Shubham Kale (see all)