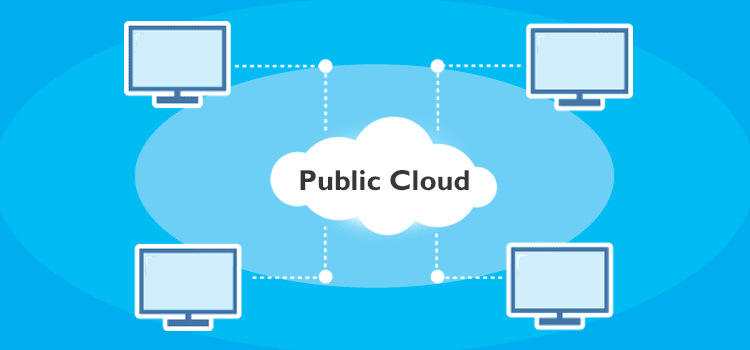 Why choosing Public Cloud will never go out of fashion…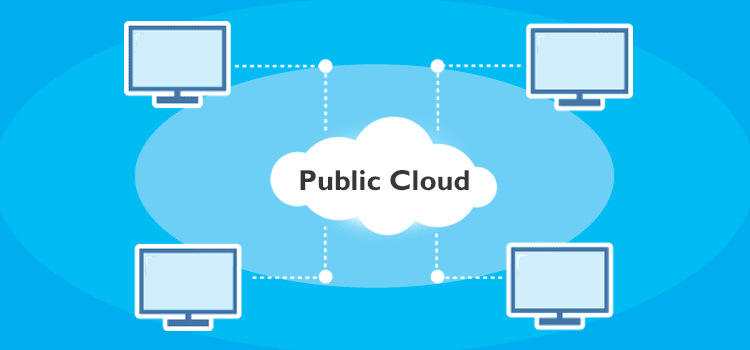 What does a Public Cloud mean?
Public Cloud is the most recognized models of cloud computing by the consumers. Here, cloud services are provided in a virtualized environment, applications or storage is made available to the general public and services can be on pay per consume model offered by the service provider.
Private and Hybrid Cloud Vs Public Cloud
Private Cloud – When an organization wishes to go for a private cloud, they get full control over the IT infrastructure which is always maintained on a private network where the hardware and software is solely dedicated to one's business. Private cloud uses computing resources exclusively for one organization which is flexible and can be customized as per the client's wish.
Hybrid Cloud – Usually known as 'Best of both worlds', hybrid clouds consist of on-premise infrastructure (private cloud) and public cloud. For higher flexibility and deployment options, data and applications can move freely between private and public cloud. In case you have high volume demands, then you can go for Public Cloud or else you can make use of on-premise infrastructure for business critical operations.
Comparable in features
Scalability

Public Cloud – High scaling of computing resourcesPrivate Cloud – Limited scalability is available due to pre customized hardware for specific clients

Hybrid Cloud – Same as public cloud, hybrid cloud also has high scaling capabilities.
Security

Public Cloud – Your data is safe on public cloud with enterprise class firewall and you are protected from hardware failures.

Private Cloud – When you design the cloud architecture according to your needs you exactly know where your data lives; behind your own locked doors.

Hybrid Cloud – Hybrid cloud offers the same level of security like the public cloud. However, here you can also get integration options to add an extra layer of security.
Performance

Public Cloud – As the same hardware is shared between different users, performance can go down if another client hosted on the same server experiences a lot of traffic. Thus, performance level may fluctuate based on the server load.

Private Cloud – A private cloud environment allows you to apply optimization technologies that strongly improve your performance.

Hybrid Cloud – As hybrid cloud uses a mix of public cloud and private cloud platforms, it allows the workloads to move smoothly between these platforms which give businesses higher flexibility and data deployment options.
Hardware

Public Cloud – Public cloud is built in a completely virtualized environment and cost effective solution that consists secure VMs along with SAN storage, scalable RAM and flexible bandwidth.

Private Cloud – A private cloud is dedicated to one organization and offers similar advantages just like public cloud which includes scalability and self-service. A private cloud is a best option for businesses that has unpredictable needs.

Hybrid Cloud – Hybrid cloud consists of on-premise hardware resources along with cloud resources so that there is no single point of failure and can be utilized for businesses with variable workload.
Advantages of Public Cloud
Cost Effective – The main advantage of choosing a public cloud Hosting is that you save a lot of money because you save your entire IT expense by not installing, operating and maintaining servers and not investing your money in physical IT infrastructure.

Scalability – Public cloud offers scalability which enables the users to scale resources like bandwidth, RAM and storage as per the business requirements and scale the resources down when it is not necessary.

Reliability – Public clouds are created by combining the sheer number of servers and networks with redundancy configurations which means that the cloud service would still run and all components will remain unaffected even if one physical component fails.

Flexibility – There are a lot IaaS, PaaS and SaaS services in the market on the public cloud model which are ready to be used as a service by any device which is internet enabled.

Location liberty – Public cloud is available almost everywhere through an internet connection. It is ensured that the services are available wherever the user is located.
Conclusion
It is important for a business to understand its own needs so that an optimum choice can be made to choose the right cloud architecture. There are different pros and cons of different cloud platforms, but you need to consider the one which best suits your business. Public cloud has its own advantages as it offers pay per consume structure which is a flexible financial model. Public cloud does not have many infrastructure components, thus it makes it easy for businesses to scale their IT resources on demand.