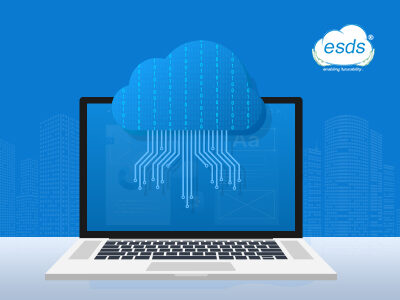 6 Reasons How Cloud Computing Boosts Enterprise Mobility
To meet their objectives, businesses must adjust to technological advancements. To thrive in the face of escalating competition, it is also necessary to transform core business processes. Here, entrepreneurs can benefit from the combination of cloud and enterprise mobility solutions. It can add value to your business model while assisting you to connect with customers, employees, and stakeholders in real time. All you get is high operational efficiency and growth.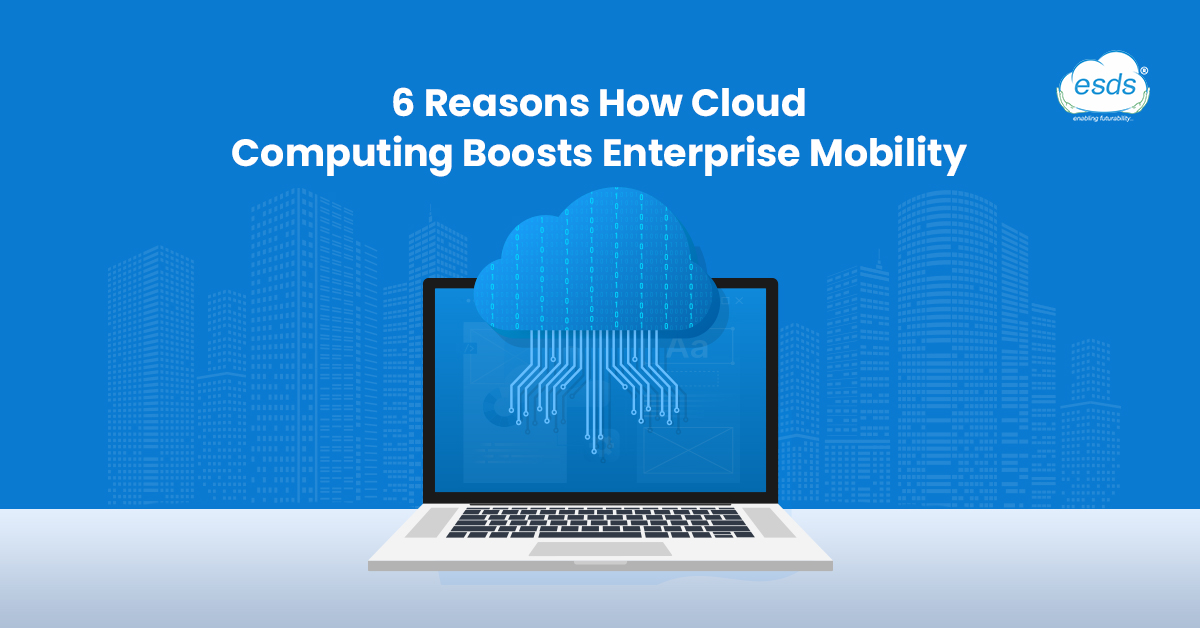 The growing use of smart mobile devices has altered how people usually go about their daily lives. Mobile apps and technology have had such an impact that they now play a role in our daily activities. Employees are bringing their own devices to the workplace and even working on the go or remotely working from their homes, steadily replacing the traditional work-at-desk method.
Mobility and the cloud together have almost changed the technology equation in the recent past. Arguably, mobile devices have received special favoritism from corporate sector employees. Determining the significance of this rapidly proliferating trend, employers have adopted various effective programs recently, like COPE and BYOD, etc., often getting the servers exposed to major security risks. This is where productive and flexible cloud solutions have made their presence felt loud and clear.
The nexus of cloud and enterprise mobility is expected to fetch high-end innovation to the existing business models in the imminent times. This will ultimately lay the basis for new and beneficial prospects. Hence, it would be worthwhile to explore the inseparable bond between the cloud and enterprise mobility and how they affect enterprise-wide IT ecosystems.
How Cloud and Mobility Combination Modernizes Enterprises
The corporate world needs constant connectivity and ideally secure data access. At the moment, enterprise mobility solutions have the potential to change the game, and this trend is here to stay.  Mobility solutions always remain handy for businesses to achieve their goals, whether it is a smartphone, tablet, or notebook.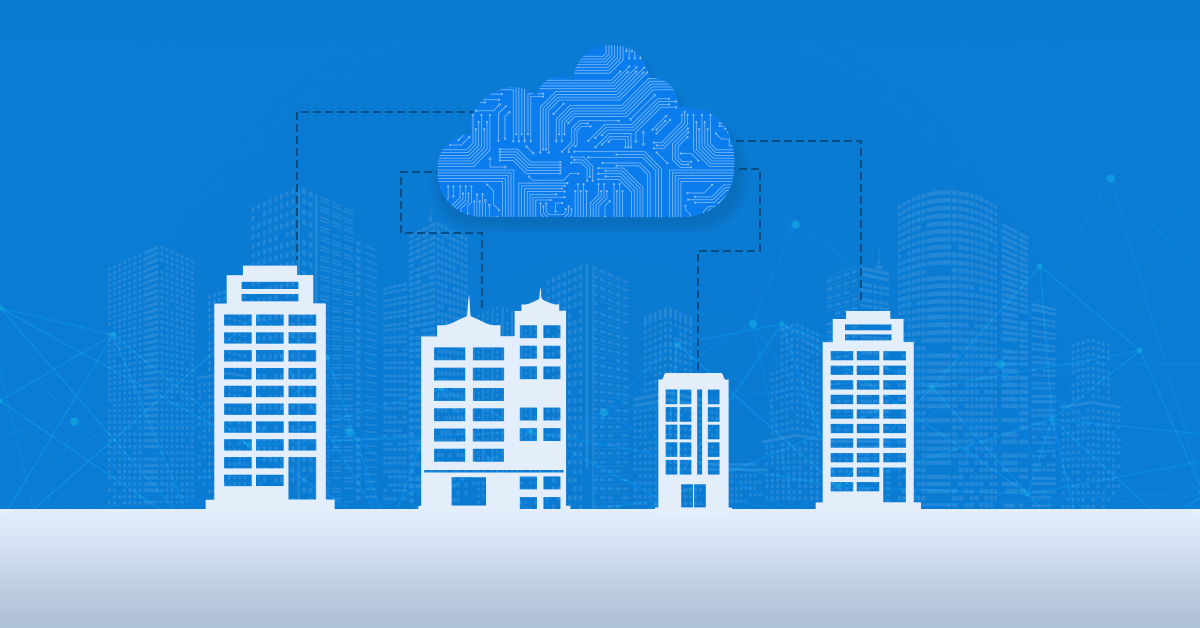 Even though you need a mobility solution for business connectivity, without connecting mobile apps to the Cloud, you won't be able to take advantage of features like remote monitoring, offline data synchronization, and real-time analytics.
Here, Mobile Backend as a System (MBaaS) is effectively powerful with a wide range of capabilities to connect enterprise mobile apps with the cloud and data processing systems.
To enable field workers, on-site project managers, technicians, and customers to access business data as needed, a cloud development services provider can combine the cloud and mobility. Enterprises can harness the potential of valuable data and actionable insights to make real-time decisions. When powered by cloud the mobile apps help business owners serve their customers better.
Top Benefits of Cloud-Mobility Combination for Your Organization
Here are some noteworthy benefits of a cloud solution provider that can take your business to the next level over the period.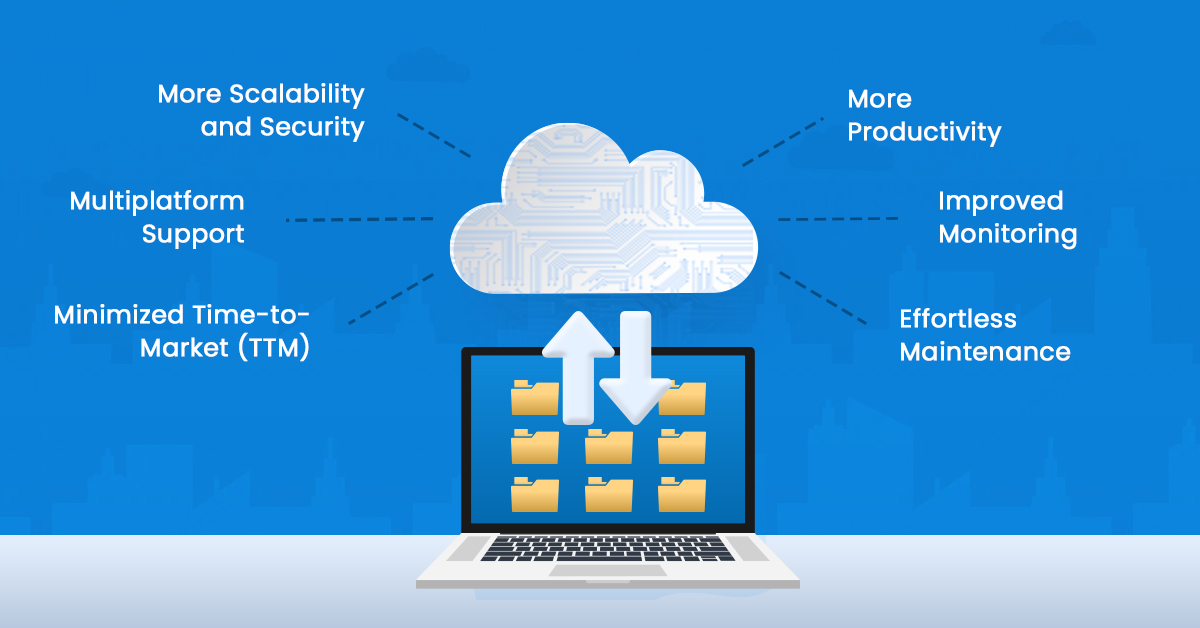 Minimized Time-to-Market (TTM)
Deploying native or cross-platform applications in the business system even as ensuring a secure backend is time-consuming and challenging.
With a cloud-powered MBaaS, you can minimize the overhead operations, as a result of which developers face fewer difficulties in application deployment. Consequently, you can get the application ready in a short time and gain the benefit of minimized TTM.
Multiplatform Support
The majority of business applications can operate seamlessly on Android, iOS, and other platforms. To work flawlessly across all popular platforms and browsers, they need a powerful cloud-based platform. Businesses can create applications that can concurrently run on multiple platforms using a variety of cross-platform application development platforms.
More Scalability and Security
High scalability is one of the biggest advantages of cloud development. Along with this, the problems associated with security, scalability, and performance can be eliminated if the mobile application development company creates enterprise applications using a secure mobile backend system. The cloud's assistance keeps enterprise mobile applications highly secure and scalable.
More Productivity
In contrast to traditional models, many cloud development service providers offer a pay-as-you-go model that offers greater scalability and efficiency. Businesses can maintain seamless connectivity while increasing their cloud computing capacity to keep up with growth over time. Likewise, the combination of the cloud and mobility can significantly reduce operational costs for businesses.
Improved Monitoring
Businesses need to have efficient monitoring and surveillance systems. A reputable mobile app development company helps businesses accomplish this goal by routinely updating business apps. Real-time monitoring data can now be backed up and stored thanks to advances in the cloud. It further contributes to improving services.
Effortless Maintenance
Data can be efficiently stored on cloud servers, and users can easily access that data whenever they need to.
Cloud technology eases the maintenance and backup of enterprise applications, greatly reducing downtime. While keeping the data on the servers, mobile application development companies can update the applications with the required functionalities and features.
The Takeaway
To go forward on the path of enterprise mobility, the cloud is imperative. ESDS offers a quick and cost-effective adoption of Cloud Solutions for Enterprise Mobility along with high performance and needed security. Cloud helps you handle the intricate web of real-time business data needs and dynamically engage with all your stakeholders.
As enterprise mobility proliferates, it is becoming a crucial area for businesses. Leaders and employees can quickly access business data through cloud-enabled enterprises to make better decisions and provide memorable customer experiences.
When ESDS manages your relocation, you get access to skilled and specialized staff who can help you navigate the change. Carefully evaluating your current infrastructure, we will work with you to create a cloud adoption strategy that is tailored to your needs and even enhance your cloud-based business applications.
Latest posts by Anushka Shrivastava
(see all)