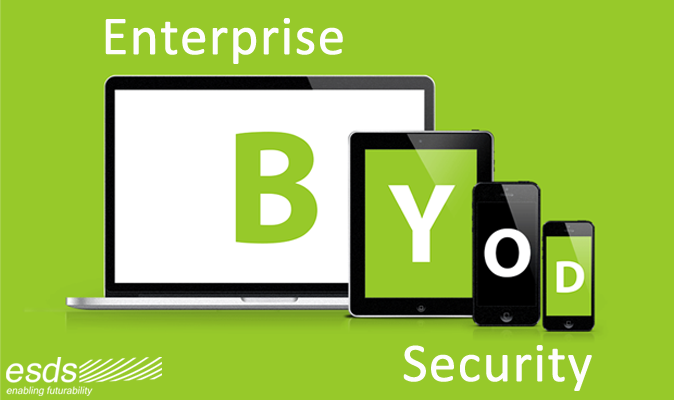 Enterprise BYOD Security: Cloud Computing Improves it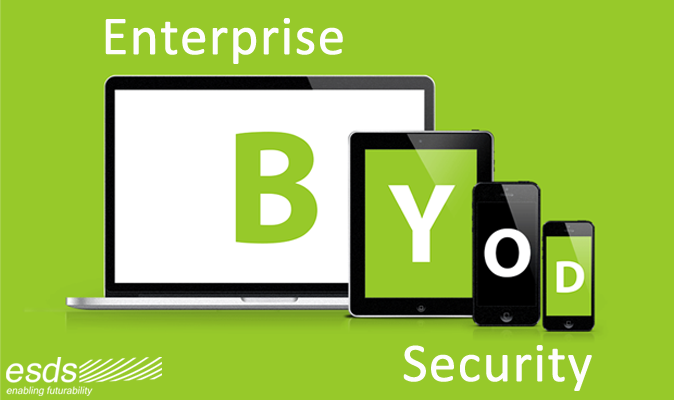 As the Bring your Own Device (BYOD) phenomenon is expected to keep up with its continual and steady growth with time. It is estimated that by 2016, more than 40% of organizations will have stopped providing devices to employees. BYOD growth can only be attributed to the numerous positive effects it can have on an organization. Some of them include;
It makes company employees more productive when they use their own devices
It is effective in reducing business costs since the organization doesn't have to factor in the cost of purchasing devices.
Its popularity is also quite effective in enabling employees get work done quickly and easily.
With all of its benefits, enterprise BYOD does have a few shortfalls. One of the most identifiable ones includes problems with identified access control and network visibility. But perhaps the biggest concern for most businesses that want to embrace BYOD is the security concerns.
To many businesses the fact that sensitive company information can be available on devices owned by employees is a problem. There needs to be a solution that will allow businesses to safely embrace enterprise BYOD.
Cloud Computing Provides the Solution
Data security is a sensitive issue and BYOD makes it even more so. Cloud computing provides the best solution because of the fact that for a long time security in the cloud was itself an issue. In order to understand the solution provided by the cloud, we need to understand how cloud security works.
By limiting the enterprise BYOD through cloud based tools, a company can have more control on their data security. This is because cloud-based tools have for a long time made it possible to easily monitor your data and what is happening to it. This way a BYOD such as a mobile device that is infected with malware can be checked before it can attach to corporate assets.
BYOD is also made safer when channeled through a cloud hosting service because the cloud is capable of isolating sensitive assets from the general. In this way, you can limit the types of data that are available for connection through BYOD.
The segregation of workloads is one of the most important benefits of the cloud. It therefore gives you the ultimate control you need to ensure that your sensitive data is not compromised.
Control and Security go Hand in Hand
In other words, the cloud helps you secure your enterprise BYOD by giving you control over what data can be accessed or not. Trying to replicate this in an in-house cloud solution would be nearly impossible not to mention the cost involved.
In order to completely secure BYOD, you need a system that incorporates virtualization and multi-tenancy while providing the control you need to keep sensitive data private. There is no single solution that incorporates all of these characteristics better than the cloud.
Therefore, as BYOD continue to grow, it is expected that the expertise of the cloud provider will continue to be needed.
Tell us what you think of enterprise BYOD and especially how you expect it will change the business environment. Share your thoughts with us in the comments section below.