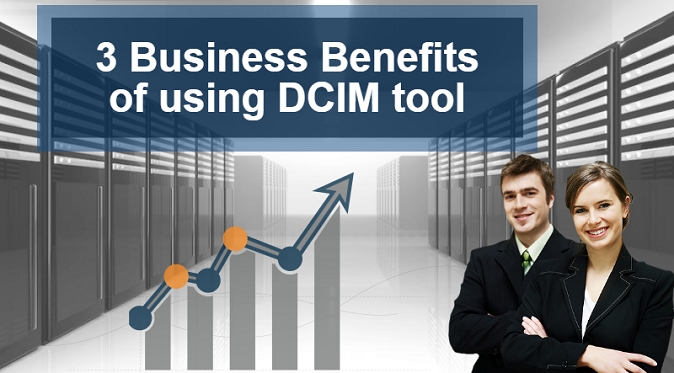 3 Business Benefits of using DCIM tool

Outline
Growing Data center businesses with increase of big data is leading to the adoption of centralized management system that can reduce the efforts of managing huge data center and provide efficiency in all facets. Use of DCIM tool expedites the complete management of Data center; it helps the overall efficacy of enterprise. What else can be the hunt for Business benefit, than solution with cost saving and productivity?
Current Scenario
Gartner's prediction in 2011 was that by 2015, DCIM tools and processes will grow more from 5% penetration in 2011 to 60%, now seems to be reality. Even if the digits remain unmatched, the headway with which companies are adopting DCIM delivers the future importance of DCIM in Data centers and enterprises. Benefits of using DCIM tools for Data center management, which has not only affected the turnaround of Data centers but also of Companies reveals its eminence.
Feature and Benefits
3 acute features of Data center management tools like eMagic, that has improved the productivity of enterprises with prominent cost savings and resource utilization, these features provides perfect business benefits and noticeable return on investment promising complete investment protection.
Real time textual and graphical details of data center resources:
Dashboards and user interfaces that presents the Monitoring results in graphical form and offers easy to manage and control platform helps in real time information representation and management. Real time data with easy and breezy graphical dashboard enables user-friendly interface for taking quick actions and hence improves response time and timely management providing accuracy. It becomes easy for Non-technical person also, to manage the data center with graphical dashboard, this helps reduce the cost involved in increased human intervention and other resources for handling Data center.
Enables Centralized management:
Centralization of all data related to data center, may it be status, IP, alerts, etc. is the key benefits of Data center management tool like eMagic, here we can create, deploy, delete, manage, control, monitor resources of data center with utmost ease. Integrated data bases and records improve the processes and increases business integrity. Compatibility for heterogeneous platform with centralized system makes a DCIM tool choice of many CIOs.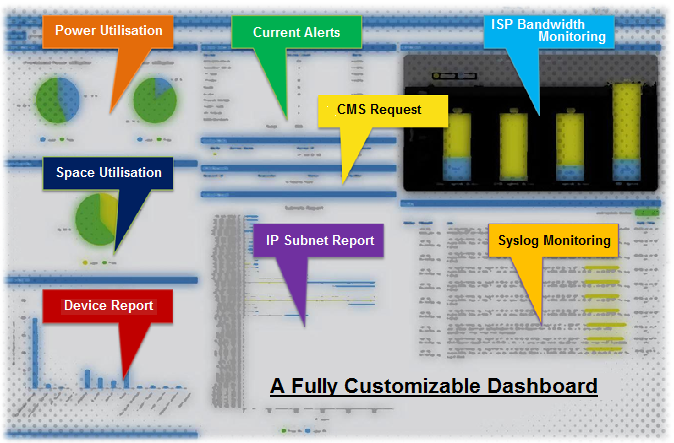 Complete monitoring of resource utilization and change management:
As specified above DCIM enables complete centralized management with graphical interface that presents real time Resource utilization in Data center, complete monitoring is conceivable with this. Minor change occurrences are notified to the user using tools that makes it easy to take quick actions to manage the effects of change on overall performance of DC. In built security feature makes DCIM tool reliable and reduces the worries of Data loss in any disaster.
Inference
Mentioned above are just 3 features with benefits of complete DCIM tool, there are many other advantages and features of using DCIM tool. Major factors involved Enterprises into Data a center business is with the efficiency of DC. Any new process of system implemented to improve the performance and efficiency with cost saving in Data centers affects the Organizational development and factors. This makes it true that DCIM tools are not only advantageous for DCs but also for enterprises carrying DCs. I would be glad to know your opinions about advantages of DCIM tool for enterprises.

Latest posts by Vaishnavi Kulkarni
(see all)