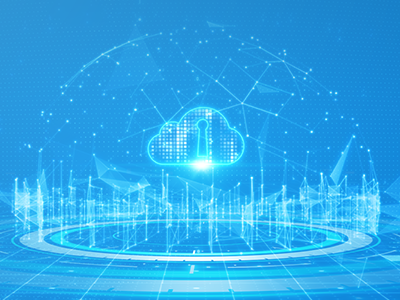 3 Biggest Cloud Computing Trends for 2022 and Beyond
According to Gartner, the public cloud services market size in India will reach $7.3 billion in 2022, an increase of 29.6% from 2021. The pandemic in the last two years enforced every organization to embrace cloud platforms like never before as it facilitated remote working solutions. It paved a way for organizations to blend their processes with cloud technologies to allow for higher flexibility during such tumultuous times. Cloud computing is now imperative for every organization seeking business continuity, cost efficiency, and increased future scalability.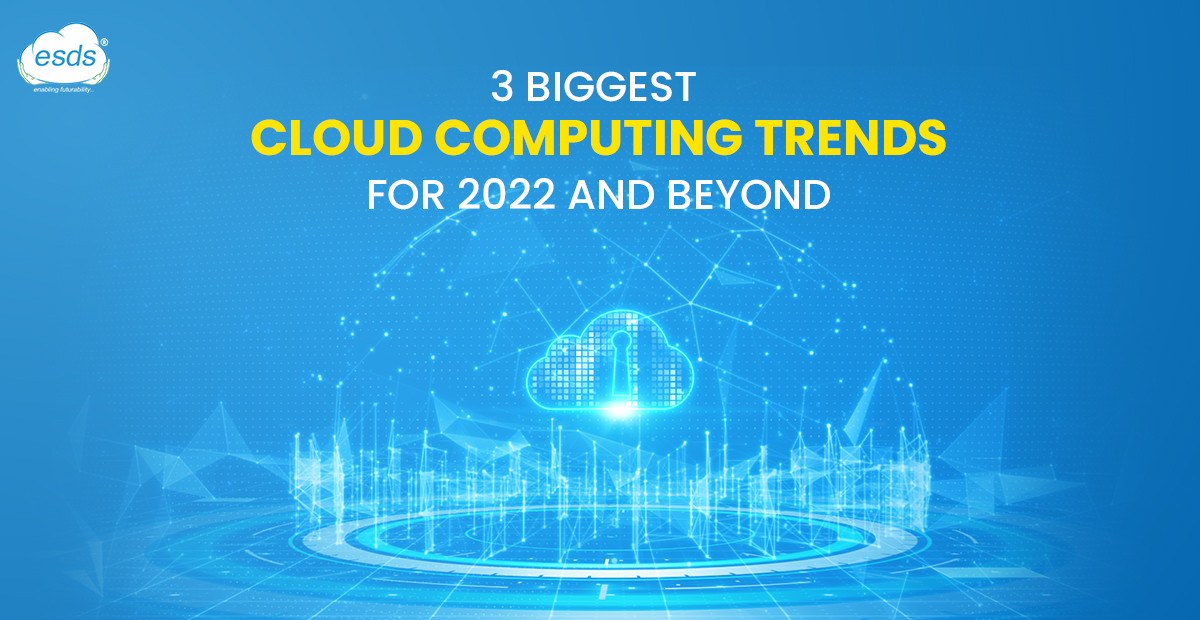 Here are some of the biggest cloud computing trends that will continue to grow in 2022 and beyond and are the future of cloud computing.
3 Biggest Cloud Computing Trends for 2022
Multi and Hybrid Cloud Deployment will continue to grow
As per Gartner's predictions, by end of 2021, more than 75% of midsize and large organizations must have implemented a multi-cloud or hybrid IT strategy. Even as per the IDC report 2021, over 90% of enterprises will be opting for a hybrid cloud solution model that includes on-premise, dedicated private clouds, multiple public clouds as well as legacy platforms.
The reason is businesses have realized that data management is not about utilizing one cloud platform or architecture but choosing a blend of different cloud deployment approaches that are right for the job. A hybrid cloud architecture offers a combination of both public cloud and a private cloud which is dedicated to a specific company whose data is their key business driver, such as insurance, banks, etc. 2022 will see a large number of enterprises that will want more than one vendor for hybrid or multi-cloud deployment to get best out of each solution. Hence, Multi and Hybrid Cloud Deployment will be one of the biggest cloud computing trends for 2022 and the coming future.
Edge Computing is the Future of Cloud Computing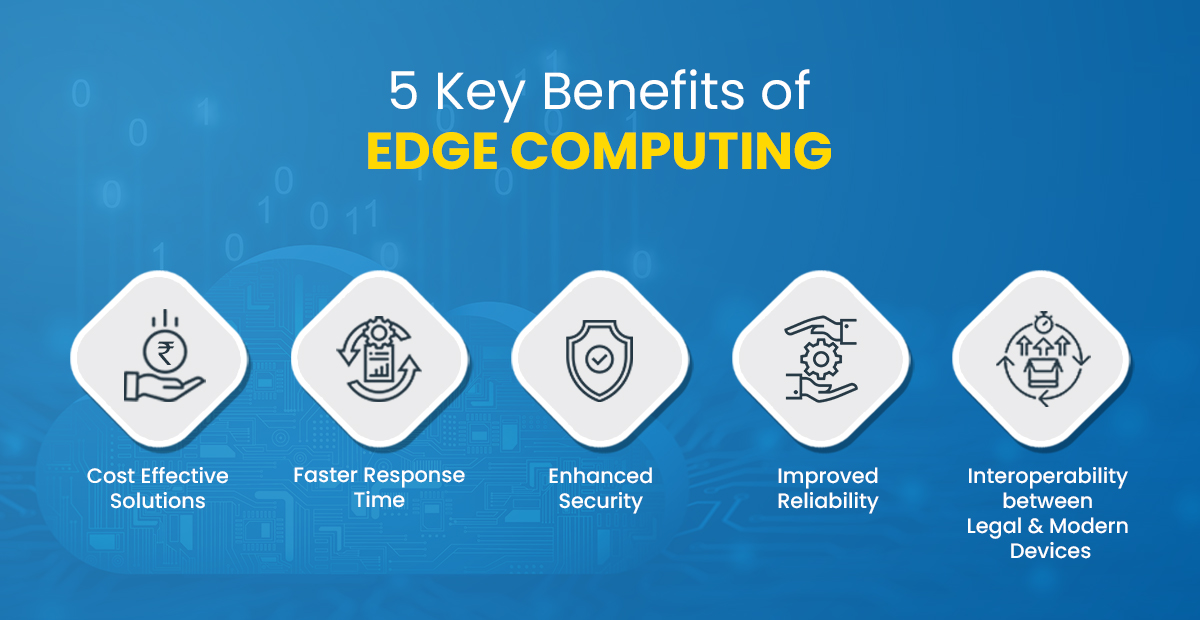 If you are wondering what edge computing is, here is a simple explanation. Edge computing is about storing, processing, and analyzing the data closer to its source, geographically. The rising implementation of 5G has given a push to the growth in edge computing applications to process and analyze data at the edge of the network. Edge computing assures greater privacy, security, speed, and efficiency. Furthermore, edge computing also provides opportunities to businesses to improve their operations, automate processes, improve performance and most of all, fasten their digital transformation.
It's just a matter of time when every cloud strategy will have edge computing at its core and therefore the biggest cloud computing trend for 2022. As per research by Gartner, by 2024 mostly all cloud platforms will have a considerable number of distributed cloud services that execute at the edge. Also, the IDC has estimated that the edge computing market will reach $250 billion by 2024, with an annual growth of 12.5% worldwide.
Cloud-Native Applications
More and more organizations are now adopting cloud-native apps. These applications are built in such a way that they can be altered in large proportion with resilience. What's more, they also enable organizations to build, deploy, and manage apps in the cloud at a much faster pace.
Cloud-native apps give flexibility to the business to alter them, add features continuously and improve them continuously to give users, customers a better experience. Cloud-Native apps are easy to manage as well, require fewer resources and vendor involvement. The standardization of infrastructure has brought down the IT costs to a significant low. Cloud-Native apps are a way for organizations to become more agile, adaptive, and customer-centric. Hence, they are a hotbed in today's IT business. Capgemini's recent survey is a testimony to this fact which says 32% of all new enterprise IT applications are cloud-native.
Final Say
The wave of cloud adoption has been at its peak since the pandemic has hit and will continue to explode in 2022 as well. With cloud adoption, organizations can upgrade and upscale their digital offerings and widen their cloud capabilities. 2022 will see a shift from a "cloud-first" approach to a "purpose-fit for the cloud." Companies' zest to continuous learning and innovation will be a key driver in mastering the cloud solution in 2022. Like everything evolves, these cloud computing trends will evolve too as Cloud adoption increases. Keeping in line with these trends will enable your organization to leverage the best cloud solution available in the industry. At ESDS, we are committed to providing you with all the required cloud computing solutions and expertise and ensure you do not have to walk alone in your journey of cloud adoption.
Latest posts by Jyoti Karlekar
(see all)