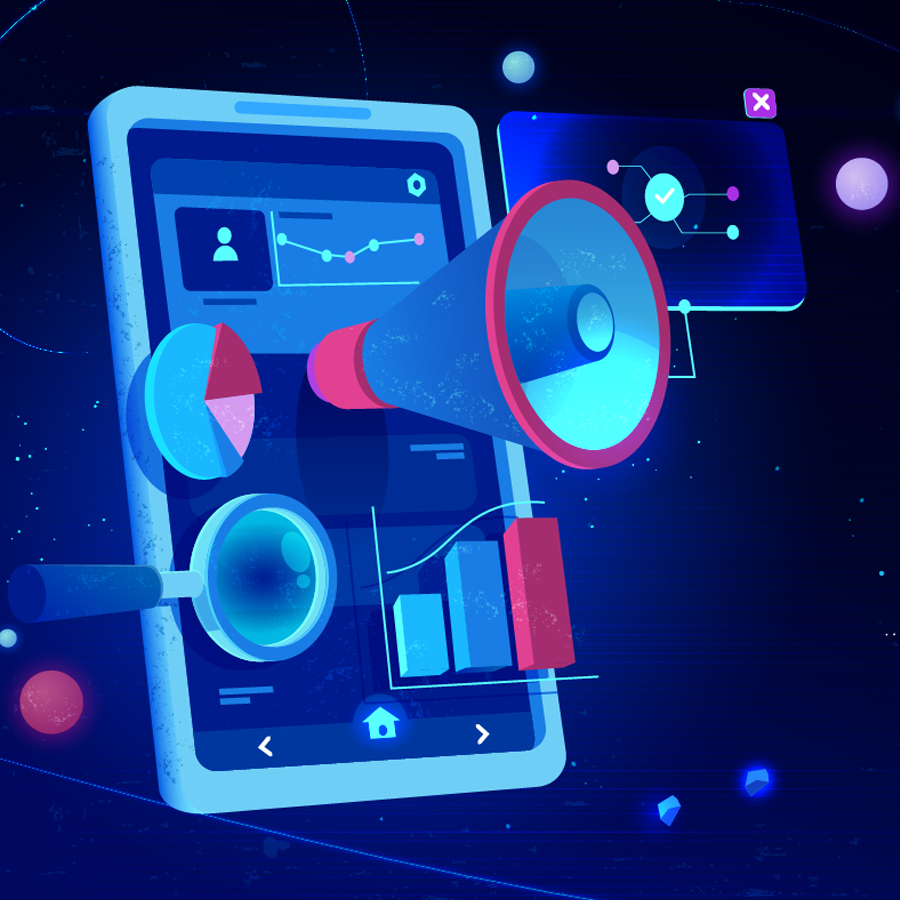 Why Should You Focus on Mobile-First Digital Transformation
'Mobile-First' is the term that is changing and prevailing in the businesses now. The term is itself precise about what it represents. 'Mobile-First' means while designing your website, you have to first think of how good it looks on mobile devices. The design should be liquid to flow and adapt to the various screen sizes. Yes, the technical term for such design is liquid. Such a design is also called responsive design. Since Google has started penalizing the websites that are not mobile-friendly, this trend has become a must-have. That's a no-brainer that if your website is not compatible with all devices, then you are not in 'the game'. As we move on discussing the 'Mobile-First Digital Transformation', you will understand the vitality of keeping a mobile-first approach at the forefront of digital transformation and what you need for the starter pack. I can't mention enough that customer experience is the core of digital transformation; that is very much related to the mobile-first approach. Considering, billions of connected devices online and the facts that suggest the increasing numbers of mobile shopping, there is no way to survive other than having your site liquid, i.e., responsive. It is essential to know that customer experience (CX) is directly proportional to the 'mobile-first' design approach, which is the forerunner of digital transformation.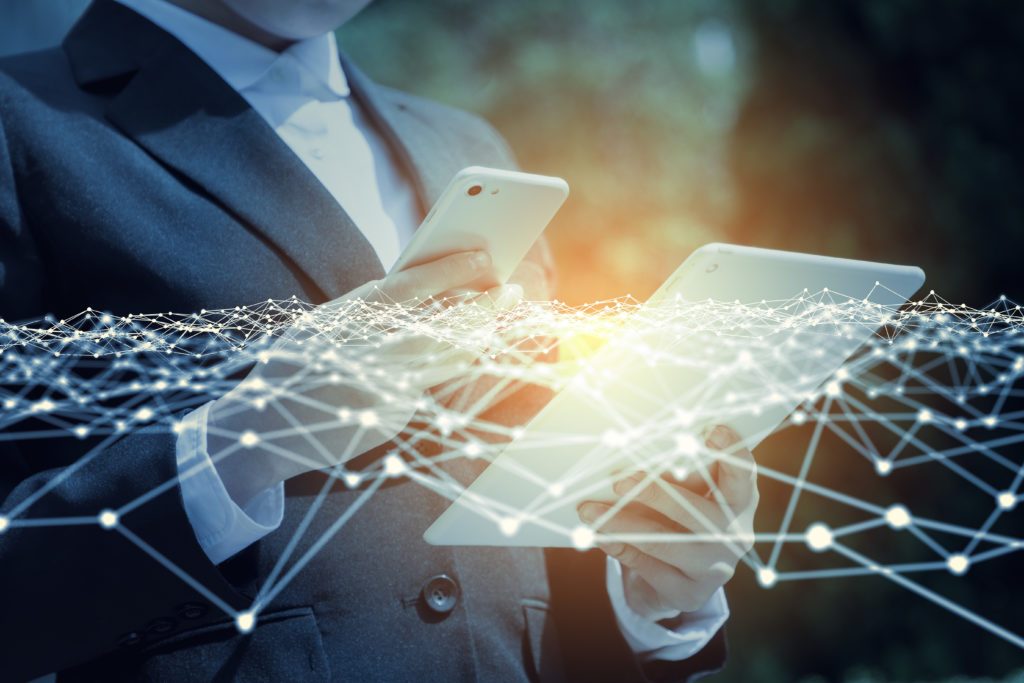 Digital Transformation is a holistic set of business processes like competencies, organizational processes, and business models to tap the power of emerging technologies. Every organization should study and plan the ways to harness the digital technologies like Internet of Things, Artificial Intelligence, Augmented/Virtual Reality, Blockchain, Big Data, etc. and understand their strategic impact on the business. These technologies upsurge engagement, increase efficiencies, steer growth among the others, and elevate customer experiences. If you want to transform digitally, then you should focus on rewiring the fundamental business methodologies all over the organization and restructure the way your brand communicates on social media.
Now, we shall see how mobile-first digital transformation uplifts business growth.
Moulding into Mobile-First Approach
To adopt the mobile-first digital transformation, primarily you must stay connected with the clients and employees. This approach is not just about engagement and mobility work, but it touches more aspects than that. You can remove any hindrances in the operations, management, security, and engagement processes via constant connectivity.
Although, some businesses still overlook the fact of how widespread is the use of mobile and also knowing that digital transformation can't happen without digital marketing and strong web presence. For creating a solid web presence, you must have a responsive website. Therefore, it is vital to create all the strategies by putting the 'Mobile-First Digital Transformation' in mind. As IoT and AI are evolving, the number of smart devices, wearables, and voice-searching assistants are also increasing. If you make data analytics available to the employees, it will help in driving better and quicker decisions. After all, this speed will improve performance and raise the levels of customer experience.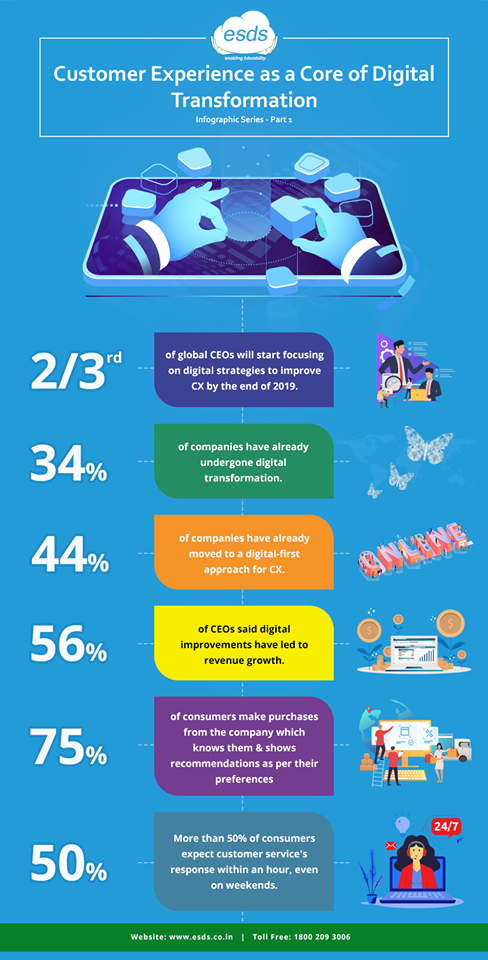 Mobile technologies are the reason for the digital shift from the approach of PC-First to Mobile-First. If you look at the apps nowadays, they are made in such a way that their services and functions are better on mobile than PCs, for example, Instagram, DropBox, etc. Earlier even there were issues of storage, but now even mobiles have bigger storage capacities, and now we also have full-fledged clouds up and running where we can dump our data and access it from anywhere.
If you wish to imbibe mobile strategy in your business, then it is crucial that the organization's services can be served on the operating system's core capabilities. For this, you need to use such apps that use the functionality of the core OS and features. The apps and cloud services use various permissions to access customer's data, which helps in knowing customer interests and they can be pitched with their appropriate interests. Considering the current scenario of everyone shopping on mobile phones because mobiles are handy makes it more essential to mark your presence on handheld devices.
So, let's have a look at the strategies to transform digitally with the mobile-first approach.
Top 3 Strategies for Mobile-First Digital Transformation
Any enterprise that wishes to do this transformation need to run these initiatives:
Facilitate customizable and quick development tools and platforms for app developers.

Develop an app for internal mobile communication between employees, which will increase the pace of work and productivity.

For enhancing the customer experience, develop such apps that will help your clients to contact, order, and finalize items in a few swipes.
Many organizations are embracing mobile-first digital transformation trends, but this whole project can complete when the customers have a lucid and effortless experience.
Final Take: Swift Liquidity Regardless of Platforms
People are comfortable with handheld devices and often switch between laptops and mobile phones. Sometimes people even use multiple devices. These devices are the way users communicate with their services and tools. Irrespective of the device type, users expect your services and applications to work effectively and effortlessly. However, most organizations do not consider endpoints while designing apps and services. Many still consider all the devices as separate components to be handled separately, which results in inefficiencies and inconsistencies. It is vital for survival in the market that you develop a holistic set of strategies with mobile-first digital transformation approach. This approach will help you attract and retain more customers by adding value to their experience, connect employees, and bring in productivity and engagement.