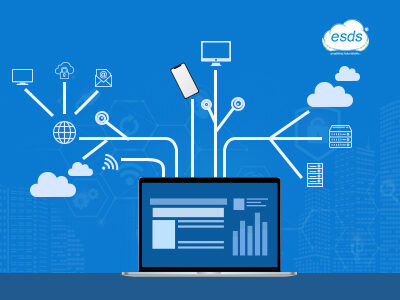 Why managing your network infrastructure is pivotal for your business?
The core of your business is your network infrastructure. But for it to work well, it needs the appropriate assistance, which comes in the shape of a robust network infrastructure. So what precisely is network infrastructure? How can you make sure you're utilizing it to its fullest potential?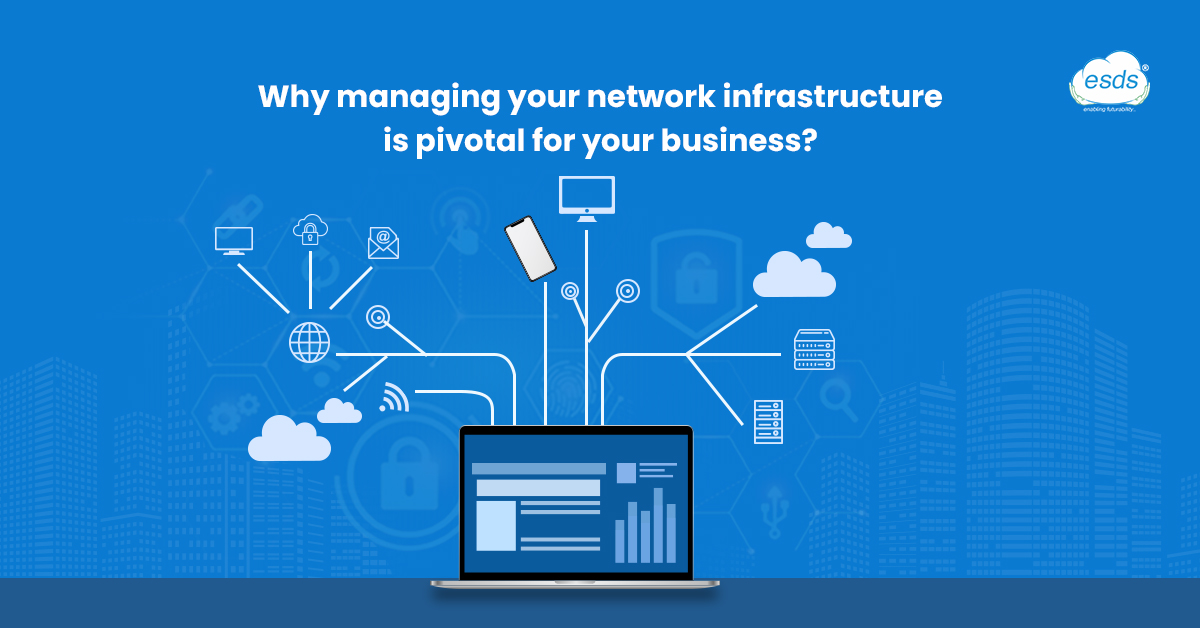 An organization's agility and productivity in the digital age depend on more than just dedicated staff and top-notch resources. A strong, pristine, secure network infrastructure is also necessary for seamless functioning. You risk having security problems and a poor user experience without the proper network infrastructure in place, which can reduce staff productivity, cost you money, and hurt your brand.
What does Network Infrastructure mean?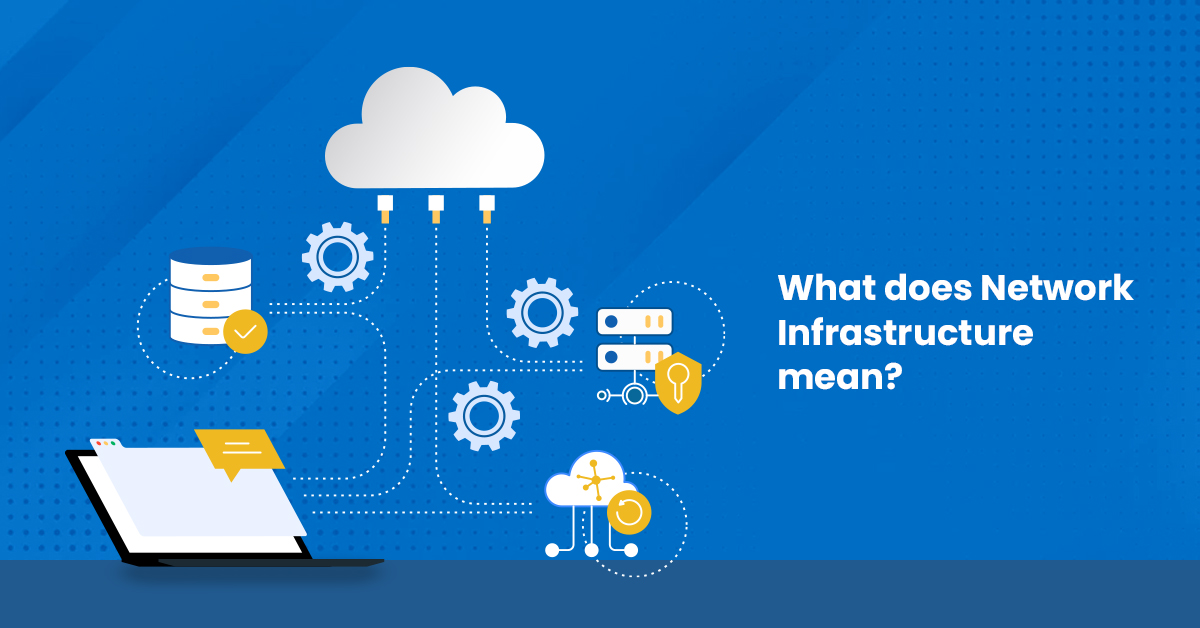 All of a network's resources that enable connecting to a network or the internet, network management, business operations, and communication are collectively referred to as network infrastructure. The hardware, software, systems, and devices that make up network infrastructure allow for computation and communication between users, services, applications, and processes. The network infrastructure of a system is made up of everything connected to it, from wireless routers to servers. Effective communication and service between users, applications, services, devices, and other entities are made possible by network infrastructure.
Why managing Network Infrastructure is ultra-critical 
Both a dependable IT system and qualified personnel are essential, but neither is sufficient without a robust network backbone. A network infrastructure makes it possible to connect and communicate, both of which are essential for a business to succeed. Simply, hardware and software used in IT systems aren't very useful without a reliable network infrastructure. Organizational excellence depends on having a strong, secure, and clean network infrastructure.
Regardless of your network's purpose or use, it must act as a platform for all of your organization's applications and functions. This entails creating an infrastructure that may offer a granular charge on a smaller scale while also serving as a single item of assistance for the IT administrators in your company.
As you can see, network infrastructure is crucial in business. It can affect anything from your brand perception to your profitability. Finding a reliable and adaptable network solution takes effort, but it's essential to the success of your company. If you were to spend money on the greatest networking solution available, even if it would seem like an unnecessary investment, you might end up making more money overall.
We at Elysian Communication Private Limited offer top businesses and organizations a reliable and strong network infrastructure solution. Through our greatest efforts and continual process of network building, we tend to generate a powerful solution. Additionally, we provide the greatest and most compliant solutions to all business and industry types.
Your Infrastructure Management Challenges
The majority of international IT analysts are aware that businesses encounter a number of obstacles when it comes to IT infrastructure. Computing platforms, data acquisition, compute provisioning and administration, data storage architectures, data analytics, networks, and communication are the primary areas of difficulty. We've put out a list of some of the biggest infrastructure management problems your company might encounter in the future, along with likely fixes.
Absence of robust computing platforms
Lack of energy and available room to house supercomputers has been a key barrier to the development of computers' processing capacity. IT administrators are constantly looking for better and faster technologies that will aid in the quicker processing of the massive volumes of data that are currently available.
Data Acquisition Problems
In the TCP/IP networks, firewalls that shield emails, programs, and web browsing can result in significant packet losses. Important data loss and significantly slower network connections could result from this, rendering online cooperation impossible. Switches and routers without the necessary high-speed memory might suffer from similar losses.
Compute Management and Provisioning
The enormous amounts of data that are currently available present one of the largest problems for IT administrators. Virtualization and automation will be needed for high-performance computing on these massive data sets in order to prevent the need for additional staff. Simplifying and accelerating these processes is the main problem facing IT administrators.
Lack of Efficient Data Storage Architectures
In the modern world, cloud storage has largely assumed the place of local storage. IT administrators may find it to be a more affordable and scalable option for data storage, but it lacks the data storage architectures needed to support a wide range of applications. The IT industry requires a more versatile solution that goes beyond cloud storage choices' price and space limitations.
Lack of Ways to Improve Data Analytics
IT administrators now have few tools at their disposal for separating high-quality data from massive data collections. When managing infrastructure, it's critical to spot patterns in the data, properly analyze it, and use the results to inform business choices.
What can a Secure Network Infrastructure get you?

Efficiency. By building a strong network infrastructure, downtime is reduced, and productivity is ensured to be as constant as feasible.
Scalability. Without the need to restructure your network, a solid network architecture supports the expansion of your company.
Cost-effectiveness. There will be more consistency in the costs associated with managing your network, and there will be fewer network outages that could negatively impact your revenue.
Security. Maintaining network services keeps your data safe and secure while enhancing security and protection against annoyances like spam, malware, and viruses.
Reach. No matter where they are, your employees can access your network thanks to network infrastructure.
Get your Infrastructure Management right with ESDS
With 22 years of experience, our team of engineers are qualified to handle any network issues, assist you in refocusing your business operations, and produce a sizable ROI in a short period of time. Our services will help you control operating expenses and maintain your relevance in this fast-paced commercial world. By working with us, you can transition to new IT systems, restructure company productivity services, and manage IT infrastructure services. You've come to the right place if you're seeking a reputable and stable provider of IT infrastructure management services.
Latest posts by Alston Dsouza
(see all)