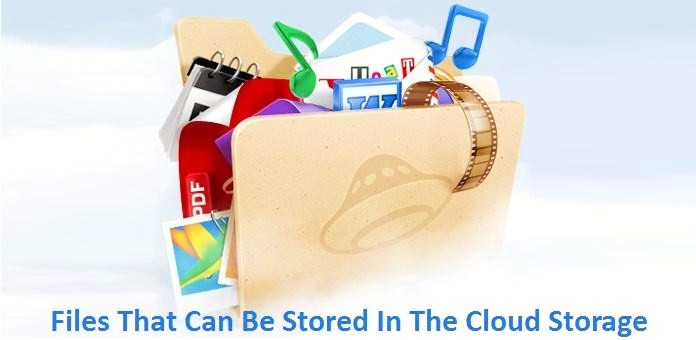 Files That Can Be Stored In The Cloud Storage
With the virtual disk, you can store files from various extents, in the same way as it does with the physical hd. The difference is that the HD will continue to operate on a virtual platform to which it has remote access from any device with an internet connection. Furthermore, storing files online are completely safe, as there is no risk of losing data due to possible instabilities operating systems or damage to external hardware such as cd, dvd and pen drive.
Possibilities and advantages of saving your files in "cloud data center"
Video Library
Drama, adventure, suspense, horror, comedy, romantic comedy, animations and more varied series. Have your own movie collection and the best possible environment: The virtual hd can be configured on the "cloud". Using cloud storage services, you can organize all your media files in folders identical to known and daily used by your operating system. Simple and practical.
CD Library
Similarly the video library, compile all music downloads in one place. Stay calm and get your mind free to focus on other more pressing activities. Discographies in mp3 or any other format will be sound and saved online in cloud hd. The library will be always at your fingertips, wherever you are, all your favorite records or those new to hear are separated calmly in a timely manner.
Photo Album
It is not difficult to find beautiful photo albums. However, it is not feasible to carry physical album everywhere and for this, there is a free server and unlimited capacity data storage. Entering your photos into digital albums, photos will never be yellowed with aged appearance or brittle enough to dissolve over long years. The cloud storage will allow unforgettable moments to be always well represented by faithful record of events stored in user memory and virtual memory.
 Library without limits
The regular reader of the great classics of the past, present, and other relics have a contemporary immeasurable space to gather their favorite authors, creating the most diverse collections of books, etc.. Lovers of comics and graphic novels to read and reread rare editions whenever they want and wherever they want.
Games
The advanced games are extremely heavy and consume a lot of CPU resources, memory and hard drive. Therefore, it is increasingly feasible to store a file like this in a conventional hd. Opting to store your games in a virtual disk, it will be convenient to uninstall other games to gain disk space, since the games arcade remain allocated on the server, regardless of the size of each file. That way, you avoid excessive consumption of virtual memory and preserves the common speed processing of your machine – one of the great advantages of storing a file online. Separate any number of games, sorting them by genre, or create custom lists.