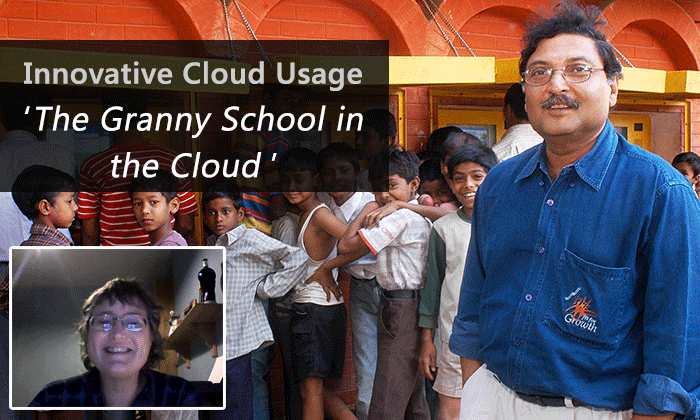 Why Granny Volunteers are Thrilled with Cloud School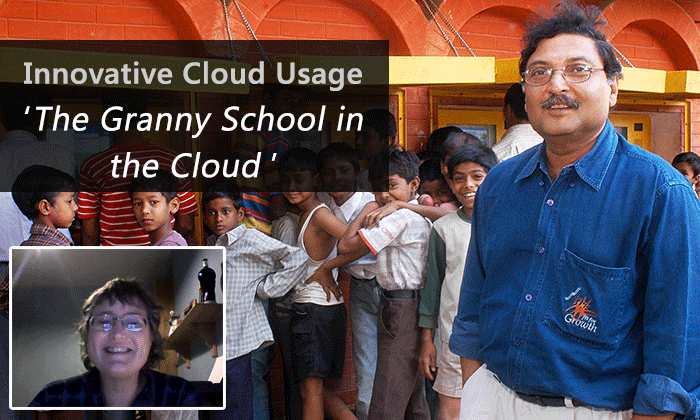 The first thing you'd want to know about the "granny cloud school" is that it's a network of volunteers comprising of grannies, grandpas, moms and dads who help poor children to learn. They do this in what they call the "School in the Cloud" using Skype chat to help children teach themselves.
Simply put, the cloud storage initiative is an active supporter of the Skype chat communication link. The teaching platforms are all backed by cloud software and app devices. One such app allows Skype to 'sleep' when not in active use and can be re-activated for immediate use whenever chatting online is needed.
Grannies Volunteers Are Ecstatic With Their Cloud School
Given that the teaching initiative is one of the best ever developed for the poorest and underprivileged children in different parts of the world, the grannies are ecstatic about their school in the cloud. One reason is that they are providing much needed assistance to children who would otherwise be left on the sidelines.
But they have one more reason to be jubilant. They have, at their disposal the best tool there is to fulfill their role. Cloud storage itself provides them with the exact tool they need for achieving the goals they have set for themselves in their school in the cloud.
They know that with the cloud being a firm supporter of the Skype chat link, they can depend on the efficiency of the delivery and receiving of their conversation on chat. They can converse smoothly and freely with the children they are helping. They can help these children to help themselves in a myriad of ways.
You only have to experience the efficiency and smoothness of how Skype chat performs to realize that behind it all is the presence of the cloud playing its part in delivering messages across thousands of miles of space and reaching the ears of the children they are meant to reach and teach.
How the Cloud Helps the Granny School in the Cloud?
Given the level of support, the cloud renders in the area of data storage, software and applications, it stands to reason that the cloud is indirectly responsible for streamlining the jobs that the grannies perform for their cloud students. They can impart effective information and skills to their students in many different ways.
With the efficiency of a hands-on Skype chat supported by cloud the grannies are able to assist students in performing many activities and tasks. They teach students how to control their own experience in an online classroom environment. They improve their literacy acumen and develop different learning habits and attitudes.
They strengthen their interacting abilities and improve their memories so they are able to recall incidents and events correctly. The cloud also helps grannies to conduct meaningful dialogue with their students, which in turn promotes understanding and lasting friendships. Students also develop an outlook that is conducive to a life of learning.
Students live in their own societies and with enhanced education they are in a better position to consolidate their skills. But in addition to learning all these skills, the students and grannies themselves take part in what they enjoy and have fun while they're performing a useful service.
The voluntary service offered by grannies for underprivileged children is a commendable and noble calling that serves the real needs of some of the poorest children on the world. To think that this type of service is effectively delivered by Skype chat with cloud support is an achievement that goes a long way in helping underprivileged children.
What are your views on this innovative approach of Cloud adoption put to use for a social cause? Can you think of a similar approach where Cloud computing can be put to a social use? Please write to us in the comment column below.