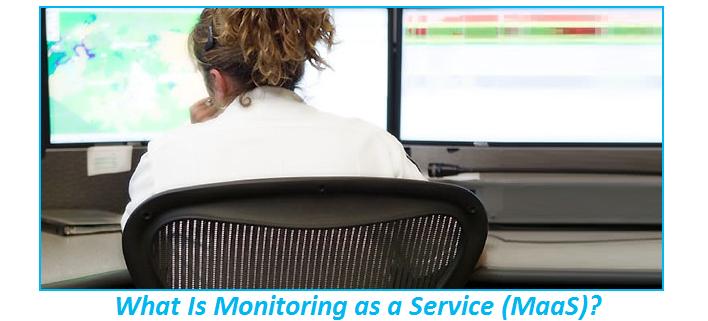 What Is Monitoring as a Service (MaaS) ?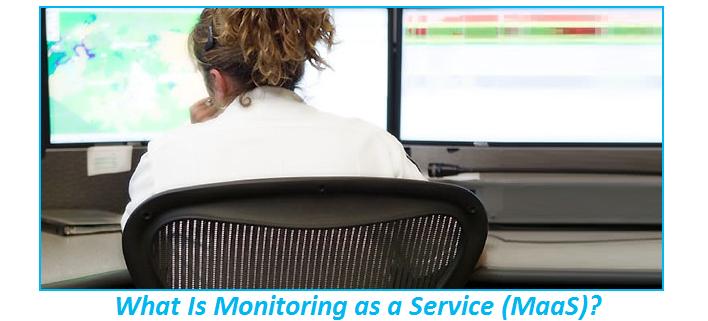 Monitoring-as-a-Service is an outsourced service to provide security mainly to platforms that are run on the Internet for conducting business. Maas became highly popular in the last decade. Since the advent of Cloud hosting, its popularity has increased even more. Safe monitoring involves protecting a company or other institution / organization from cyber threats, in which a team prepared is crucial to maintain the confidentiality, integrity and access to IT assets. However, time and resources constrain the limits of security operations and their effectiveness for the vast majority of companies. With this, it is vital to continue vigilance on security infrastructure and information.
Many regulations of various industry sectors that require organizations to monitor their environments, dedicated servers and other information, ensure the integrity of these systems. However, conducting an efficient process of monitoring can be a daunting task because it requires advanced technology, skilled security experts, and scalable processes, and none of it is cheap to acquire. The security monitoring services are offered today on Maas in real time, responding immediately to an incident via a secure infrastructure and protect assets and customer information. Until the advent of electronic security systems, the monitoring and the responses were performed with the capacities and human resources, depended strictly on human. The adoption of information technology security systems within the last two decades, and the ability to be connected to security operations centers (SOCs) via corporate networks, significantly changed this scenario.
There Are Two important points: (1) The total cost of ownership for traditional SOCs is much larger than a modern technology of SOC, and (2) Achieve low costs and security operations with a high efficiency which is equal to a modern architecture such as SOC that use IT to address safety and security risk.
Protection Against Internal And External Threats
Monitoring services and security operations centers can increase the effectiveness of security infrastructure to customers to actively analyze and alert logs from infrastructure and equipment based on real-time clock. Times tracking correlate information from multiple security equipment to provide analysis with data actually needed to eliminate false positives (an event held by an intrusion detection system and perceived as an attack but actually is not) and respond to real threats against the company. It is an important theme of the constitution skills and resources to maintain service level. The team responsible for information security can check the system performance on a recurring basis and update periodically and provide recommendations for improvements. Typical services provided by providers of Maas are described as:
Early Detection: Detects and reports when new vulnerabilities appear. Reports are sent to the responsible person designated by the customer, containing information and detailed descriptions of the vulnerabilities and affected platforms, as well as information and indications of possible impact of specific actions to be considered to minimize the effects of the vulnerability if you happen to know it.
Platform, Control And Monitoring Services: Platforms, controls and monitoring services are implemented as interface and make it possible to know the status of the platform operation monitored at any time. It is accessed from a web interface, remote access is possible. Each operating element is monitored and provides a status indicator and its critical impact within an account. Such diagnosis and determinations can re-establish new parameters. Upon detecting and identifying issues, prevention's can be taken into account to prevent loss of service.
Intelligent Log Centralization And Analysis: It is a monitoring solution based mainly on correlation and affinity of log entries. Such analysis helps to establish an online Master of operating performance and provides a reliable index of threats. Alarms can arise in an event that sets new standards in online master. These type of sophisticated tools is are used by a team of experts for analysis of threats and security answers.
Vulnerability Detection And Management: It is an automatic verification and management levels of information security systems. Periodically, this service performs a series of automated tests in order to identify the weaknesses of the system that possibly are exposed on the Internet. The service also performs a follow-up task requested and sends reports to the implementation of a business continuity plan to increase security levels.
Continuous System Upgrade And Fortification: A secure posture needs to be in motion with continuous update and new systems and software applications. New packages, versions and updates are needed to maintain safety levels. This service is an ongoing effort to inform gaps and install systems with total security applications.
Intervention And Help Desk Services: A rapid response when a threat is detected is crucial to mitigate their effects. For this, you need a group of qualified engineers with extensive knowledge in various technologies and skills to support different applications as well as infrastructure in 24/7 basis. Maas platforms offer this type of service to their customers by providing a forensic analysis to determine what the problem is and how much effort it takes to fix it. This service includes assistance with bug reports, problem management, etc..