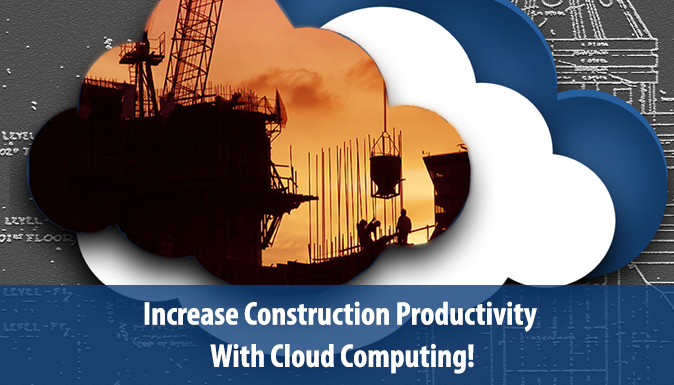 Transform Your Organization With Strategic Technology Solution!!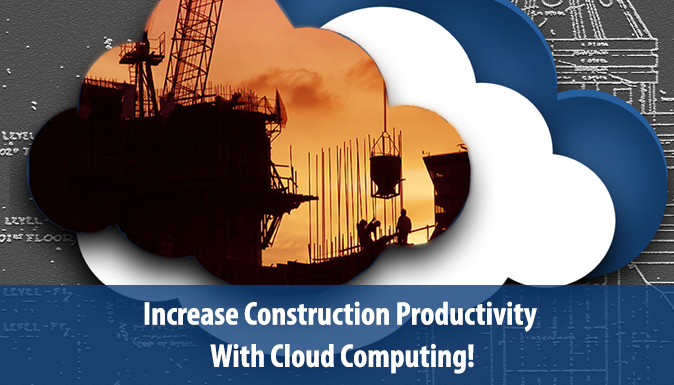 Strategic Technology Solution!
New trends in technology have always played a vital role in establishing mobility in the construction industry. Every individual in the construction industry has in all likelihood used the Internet for business eventually in time. The Internet has proved to be beneficial for business management as well.
There is a stand out way that real-time, coordinated efforts can happen without all meetings being in the same room, and that is with the usage of cloud-based expertise.
 Cloud computing is going to be a game changer in the construction industry.
Cloud offers construction industry with better approaches to enhance business. Cloud provides 24/7 access to all the important files that can be accessed from anywhere and at any given time. Construction companies can be benefited in various ways by moving to the cloud including day to day operations, greater convenience and mobility, and highly secure environment.
Cloud proves to be beneficial for BIM (Building information modeling) software as well. Cloud-based BIM would help in upgrading efficiency and joint effort crosswise over time zones and geographies.  It leads to better collaboration with clients as well as the seamless distribution of updated data for creating a new design module.
Cloud computing permits the management of any part of a business at any place where there is an Internet association.
In a short span, the construction industry is going to acknowledge how imperative cloud computing is in their industry and how it will help them in minimizing human endeavors.
Approximately 31% of the construction business owners are planning to move to cloud-based solutions in the coming 2-3 years.
Why one ought to pick cloud computing in the construction industry?
Data is easily accessible from anywhere with an internet connection at any time. The real-time data with all the updated statistics can help in taking fast decisions. With cloud computing, assignments that used to require vicinity at the workplace can be finished while out in the field.
One of the most significant benefits of using cloud computing is a lower cost of ownership. A huge difference is capital investment can be observed after shifting to cloud computing. Almost 83% of the organizations which have opted for cloud computing have witnessed this benefit.  The traditional methodology would ask one to build an IT infrastructure and invest a huge amount of capital in sources for managing it. Cloud computing provides an inexpensive and secure way to store your data without the liability of managing it. In addition, many cloud solutions are monthly subscriptions, i.e. contractors don't have to invest a huge startup capital.
The ability of multiple people working on one cloud-based platform helps in achieving efficiency in work. This will help in reducing redundancy. On-site information can easily be updated without the need of being at the office. Administrators and site managers can undoubtedly enter work and time data from the job site with an advanced cell or other comparative gadgets.
It's equitably easy to upgrade when new software is available or if managers want to add or remove users to their cloud-based applications. The adaptability of a scalable solution additionally diminishes the weight of IT ventures on an organization's income.
Solutions are continuously updated
Cloud solutions give new and profitable abilities all through the lifetime of the service.
Customer relationship Management
As a customized customer data can be maintained with cloud computing, organizations can easily access the data from any part of the world. With flexible access to customer data, organizations can provide their clients with a proper and fast solution. This aids one to build a trustworthy association with the client.
Cloud security architecture ensures correct defensive implementation which is responsible for a secure environment for valuable data storage. As a construction business owner, it's not just one job to be adhered. There are many departments you're required to address for day-to-day operations. By utilizing cloud-based programming, capacities, for example, finance, receipts, reports and billing can be improved and composed in one spot. Financial numbers and important documents are secured in one place and easily accessible, which helps in the seamless management of the business.  Administrators can easily manage and monitor their staff and ensure quality and equality.
While some software solutions might be intended for bigger organizations, working "In the Cloud" can be an extraordinary choice for constructions companies of all sizes.