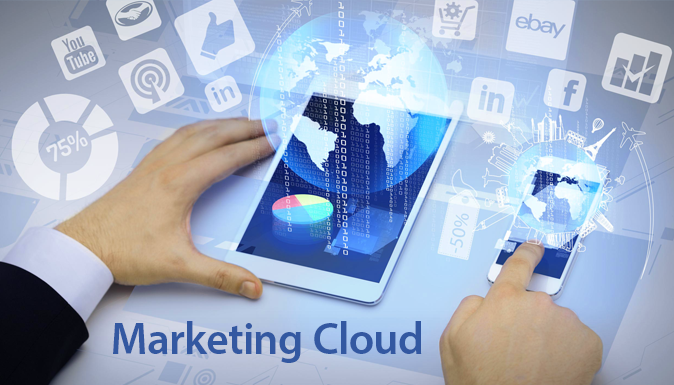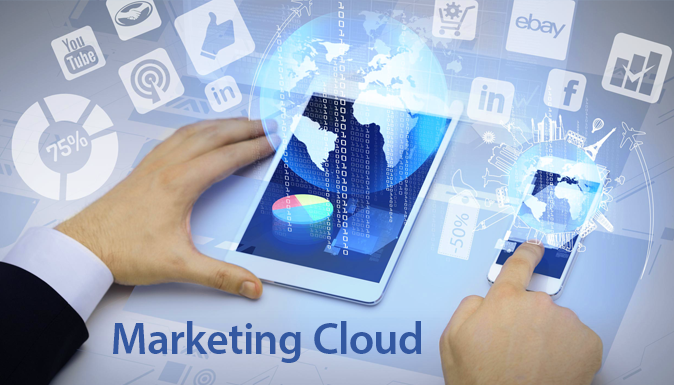 It is hard to overlook how much the Internet has changed the world of communication. The ways we learn, play, participate and shop have all been unquestionably changed by online circumstances.
Marketing innovation is extremely popular right now in the enterprise software market.
In the recent years, we saw significant programming merchants racing to offer advanced marketers a one-stop answer for creating, distributing, managing content, overseeing substance and measuring the execution of their online networking properties.
Organizations that consolidate both strategic visions and grasp digital marketing perform 26% superior to anything average.
In the course of recent years the term 'Marketing Cloud' has been received huge applauds by big business software organizations. In any case, multiple questions arise as, what is having or utilizing a "Marketing cloud", is it truly more than an item marketing sleight-of-hand, and does it truly answer the extreme difficulties advertisers face in today's mind-boggling scene?
The answer to all the queries lies below.
If stats are to be believed 42% of B2B marketers identified marketing automation as a tool they plan to test or deploy in 2016.
Marketing Cloud is customary marketing combined with Software as a Service. Marketing cloud is a cloud-based digital marketing platform which provides different kind of services such as email marketing, lead management, cross channel and social media management. A marketing cloud is regularly characterized as an arrangement of instructions permitting marketers to fulfill a wide scope of tasks amongst all stages of the client venture. The term cloud marketing envelops the greater part of an organization's online advertising activities. With cloud marketing, one can join each of their customers in one to one journey. It comprises of moving all marketing assets for existing online in modified gateways. Setting these benefits online makes them simple for all parties required to make, change, utilize and share.
Most marketing clouds include email marketing platforms and web analytics bundles concentrated on execution, marketing — a model where a brand pays for quantifiable results like email open rates, snaps, and leads.
The Marketing cloud Model, alongside the work, flow diagram of the platform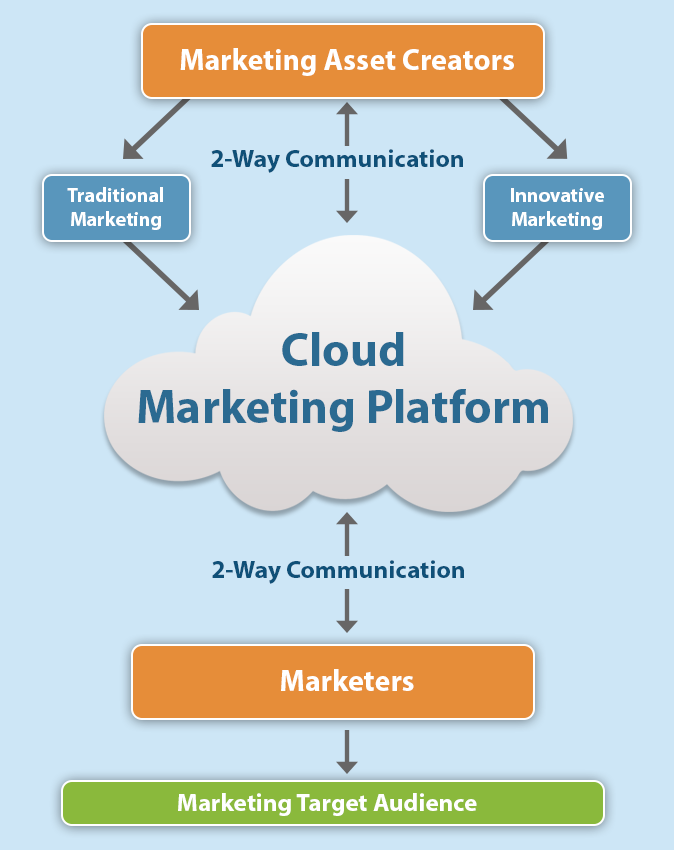 Source: https://en.wikipedia.org
Cloud marketing mechanization makes a powerful and easy way to understand direct marketing stage. It gives the capacity to plan, create, and launch an advertising effort without depending on IT assets. Advertisers can accomplish more noteworthy productivity in different parts of marketing in a financially savvy way and are certain of a high level of achievement of their tasks. At the point when utilized as a part of the right way, marketing computerization can significantly turn the entire idea of routine promoting on its head.
There are two different types of online applications that are utilized for promoting purposes: media and tools. Media permits you to introduce a message to the general population. Tools take basic marketing tasks and make them quicker and less demanding. Here are a few cases of both:
Media:
Facebook
Twitter
Google+
YouTube
Pinterest
Tools:
Google Analytics
Sales Force
Google social reports
As we all know in today's connected world, every communication with the client matters.
It is basic for any business, paying little respect to industry, to interface with their clients on the web. Utmost businesses at least have a website and it is becoming mandatory for them to have social media pages as well. The capacity of numerous customary marketing offices has moved to incorporate a gigantic emphasis on marketing cloud.
Marketing cloud will turn out to be more basic, as we utilize the internet in almost every part of our lives. Whether it is a noteworthy retailer or a little mechanics shop, all organizations should extend and improve their online presence on the off chance that they need to stay relevant to their clients. Advancements are put before the client as soon they're made. So contenders need to race to stay up with the latest.
4 components that every digital marketing cloud should be offering:
Multi-channel marketing automation
Content management tools
Social media tools
Analytics platform
Benefits of marketing cloud
Cloud marketing tools are either free or on a subscription basis or one can opt for a customizing plan as well. Scale up and down your resources as budget needs.
The web has opened all kinds of new interactive mediums for advertisers to place marketing in. This flexibility allows for more focused, relevant, and effective marketing.
In marketing cloud, we don't need to purchase a different hardware to make it work. Marketing cloud programming is open over the web in a Software-as-a-Service (SaaS) model, where all you require is an internet connection. We can have the latest version at the tip of our finger. No hidden charges for new upgrades. Access it anytime, anywhere.
More Mobility and Efficiency
Putting marketing resources in the cloud makes them simple for all gatherings required to make, adjust, utilize and share. The marketing staff can get to these benefits wherever they are, instead of remaining at their work areas. Cloud marketing significantly diminishes the time amongst arranging and executing marketing tasks.
With marketing cloud, one can deliver the Right message through the right channel at the right time.