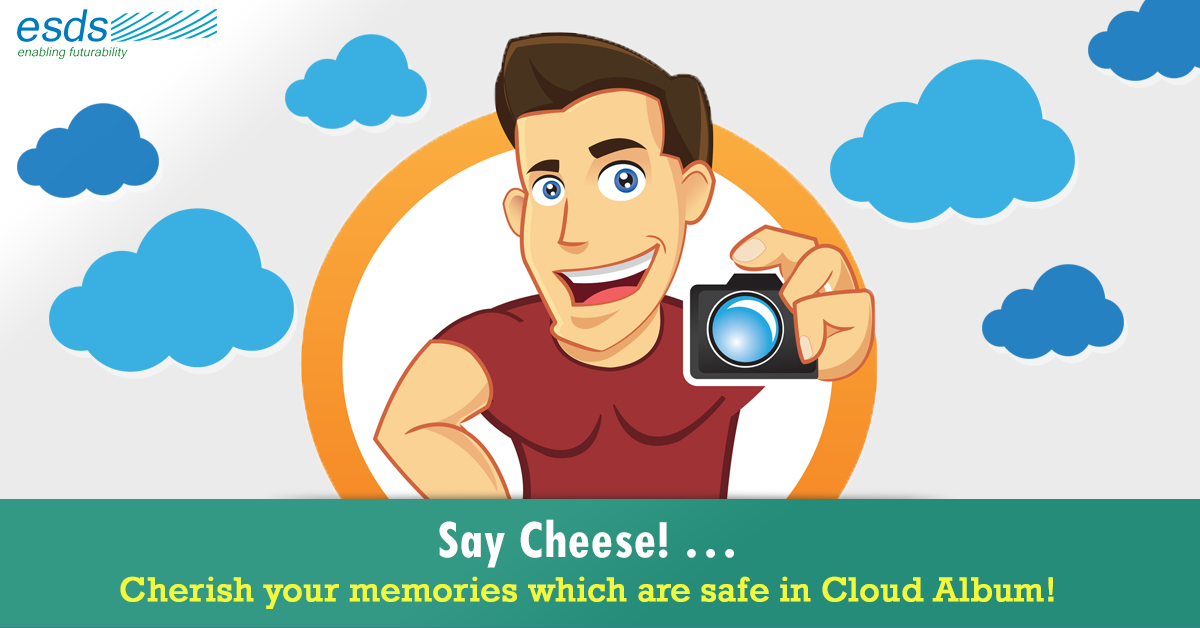 Say Cheese! Cherish your memories which are safe in Cloud Album!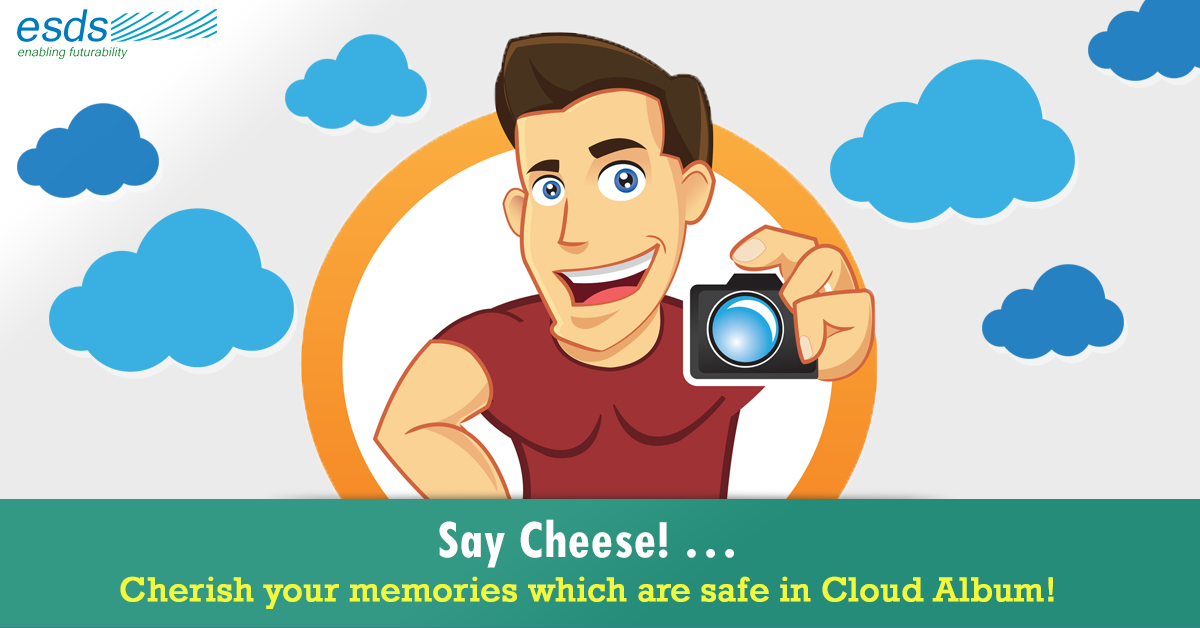 Hard disks, pen drives can't be feeling very happy these days: from music to movies, email to invoices, we're increasingly storing our important data in the cloud. Especially when it comes to photos and videos of our loved one's we want to keep it safe, so we can cherish the memories even after several years. Storing our files in the cloud has many advantages. You can view your files from any phone, tablet or computer that's connected to the Internet. Here cloud can also provide backup for files so they'll never disappear if your phone gets lost or your computer crashes.
The internet was always supposed to give us a hassle-free way to store and manage our stuff — but in practice, even storing photos and videos has remained a massive headache.
But as the broadband access has become more pervasive and price of storage of data has fallen, more and more companies are competing to make the cloud a default place to store your memories.
We're clicking more photos than ever. An estimated 900 billion photos will be uploaded to the web in 2016 and billions more live on our camera rolls, waiting for us to back them up, erase them, or simply discard them when we give up and buy a new phone.
Photos which are stored on application are a powerful source of nostalgia. Some of these apps regularly send us push notifications leading us to favorite old photos I might never have thought to look for again. Most importantly, they allow us to stop using phone's camera roll as a default back-up solution, letting us delete photos as needed to free up space.
Some of the Applications using cloud for Photos
Apple iCloud :
Apple mainly offer two photo services; one is icloud photo stream and iCloud photo library. Apples photo stream is designed for an average person who uses Apple products like iPhone, iPad and Mac. Photo stream takes photos and videos on your devices and syncs them across all three platforms.  It always delivers up-to-date time line of our 1000 most recent photos. We can share photo with friends with iOS devices or we can also create web based photo gallery. The photo gallery can be viewed by us anytime anywhere because everything is stored on iCloud. Photo stream works very well but if there is no cloud backup there is no way to view the photos except our own Mac or iPhone.
Dropbox:
In Dropbox there is new photo tab that acts like timeline of every single photo that we have uploaded. It is great way to visualize all the photos that we have stored on dropbox. We can create the album, store it on cloud i.e Dropbox, share with our friends and view it on windows explorer anywhere anytime.  Dropbox was initially built for desktop hence its mobile application is slower when compared to other applications
Flicker:
Flickr remains an ultimate experience for serious and amateur photographers. It stores images at multiple resolutions, offers fine-grained privacy controls, and has a public API that integrates the service into dozens of third-party apps.
Everpix:
It has the fastest and sleekest interface. It's automatically inherent structure of our photo library and groups and arranges items according to time, date and counts of the photos. Photos can be viewed on web or iOS devices. This service allows us to take picture off the camera and into the cloud. It allows us to hook with nostalgia coz it send us the flashback of photos from year ago.
Picturelife:
It is a comprehensive and speedy service for uploading all photos and videos on Mac and iOS devices. It pulls photos from your devices and from other social media like Facebook, Instagram.
Microsoft One Drive:
It is kind of windows explorer but on the web. Pictures can be sorted into albums, played as a slideshow, or even embedded on third-party websites. Its most interesting feature is tags. It uses machine vision to group your photos automatically in a wild variety of categories.
Similarly there many other applications like Streamnation, SmugMug, and Loom which are good and use cloud for storage. Making a decision around photo storage these days likely has more to do with which giant ecosystem you prefer than which service is best designed for hosting your photos
But however you proceed, you should say cheese and back up your camera roll to a cloud service.