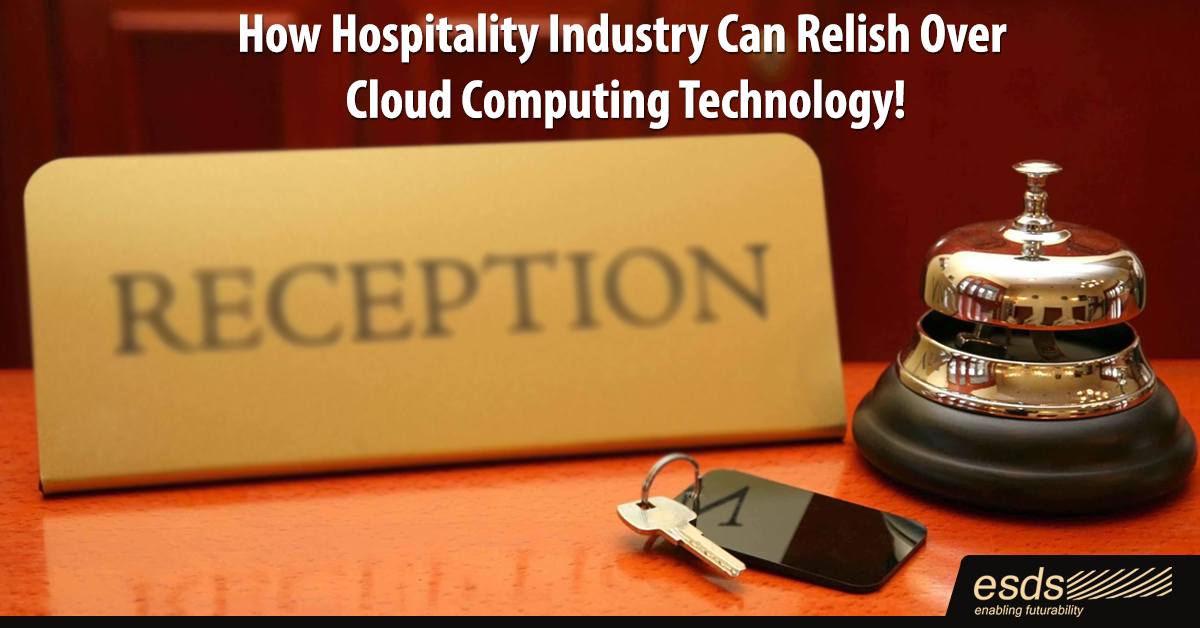 How hospitality industry can relish over cloud computing technology :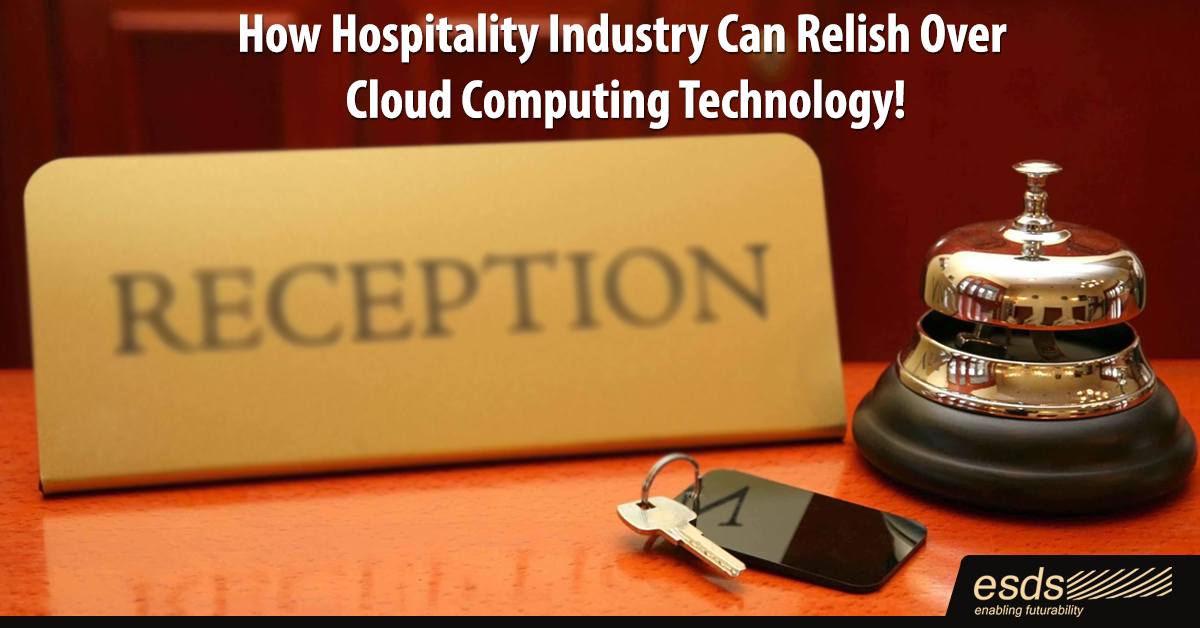 Cloud-based hotel software allows faster, less risky more affordable solution to hotel management so that they can save time, training and, most importantly cash flow.
Cloud computing software basically allows hotels to build their own IT infrastructure. This means hotels only pay for what they use, they don't need to invest in costly hardware equipment. This means that all they need to operate their hotel management system is a computer and a web browser.
Cloud-based reservation systems are also becoming increasingly popular due to convenience of direct booking which leads to direct revenues.
More and more hotels are shifting their focus to cloud computing solution due to following reasons:
Affordability –
Cloud services can be purchased on demand basis. Due to this, hotels can avoid investments in hardware, maintenance cost, manpower cost to manage the infrastructure. They just need to pay for computing power and storage that they need.
On time delivery –
With cloud technology hotel management no longer experience the delay in deployment as service is ready to use from vendors who manages their IT infrastructure.
Reliability and security –
With cloud hotels can store their data remotely instead of on site of hotel. In this way management does not have to worry about the data if natural disaster comes or security breach happens.
Flexibility to operate from anywhere anytime –
The cloud gives you flexibility to work from anywhere. So the chain of hotels can use the cloud technology and can manage data base, clients requirement online from one single place to anywhere in the world.
Also cloud computing helps you reduce downtime. That's the reason hotel management and staff can keep guest happy efficiently.
Different uses of cloud technology in Hotel Industry: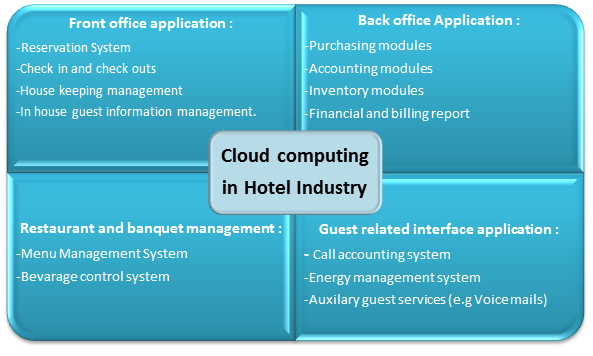 Future of Hospitality industry with cloud technology:
Global and regional brands can use SaaS technology to speed opening dates of new locations through faster implementation. As SaaS technology acts like catalyst for new trends in hospitality industry ensuring that employees become adaptable to the more dynamic delivery method. By moving critical business systems to the cloud, hotels can ensure they are prepared for the next wave of IT trends by creating a flexible technology environment that is efficient, adaptable and more cost effective.
In short hospitality industry is moving beyond reactive service. Hotel industry wants to deliver a real-time, personalized guest experience using the data they've gathered and cloud technology is going to help them in best manner.