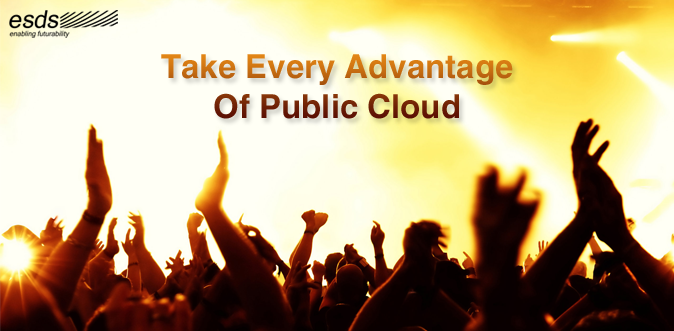 Advantages of adopting public cloud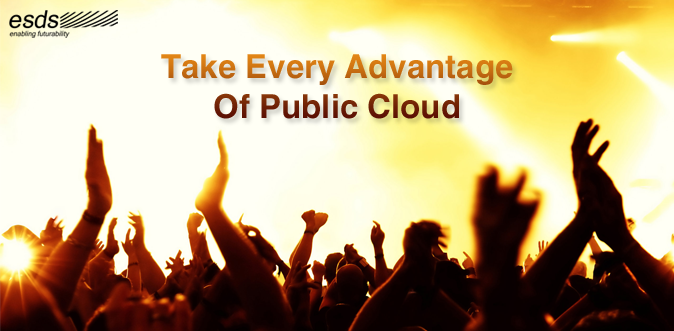 Public cloud is the most conspicuous type of cloud computing in which public cloud supplier renders applications, servers, infrastructure, storage and different assets to organizations or people in virtualized environment over the web. A couple of well-known cases of public cloud administrations incorporates Amazon Elastic Compute Cloud (EC2), IBM's Blue Cloud, Esds's eNlight cloud and Microsoft Azure Platform.
According to Britz, research executive at Gartner -"public cloud reception is quickening and public cloud administrations do, and will, rip apart IT administrations spending in the coming years, most remarkably in the Datacenter".
Let's take a look how Public clouds are gaining grounds in every leaps and bound
Advantages of public cloud hosting
Public cloud hosting has multiple advantages. But the following are the most important ones
Flexibility & scalability:
Flexibility enables users to develop mobile, web, IOT (internet of things) and business applications for any devices or platforms as it is compatible with different operating systems, frameworks, devices, databases tools and languages. And scalability enables them to scale resources such as bandwidth, storage and RAM as per their business requirement and scale them down when not necessary.
Reduce CAPEX & OPEX:
Public clouds pay per consume feature enables the customers to only pay for the resources they utilize it is the same as paying your utility bills.
Besides that, the public cloud offers you some assistance with getting the most out of your current IT framework, wiping out the need of an upgrade. In this way, it spares your money and assets from getting squandered.
Additionally, its multi-inhabitant environment (unified administration) permits different clients to share figuring assets which make it cost proficient as foundation expenses are spread over all clients.
Go Global:
Another real advantage of public cloud administration is that it is accessible from anywhere & anytime by means of Internet. This gives numerous chances to organizations like remote access to IT infrastructure or online document synchronization from various locations.
Esds's eNlight cloud is a fine example of this utility of public cloud.
Back-up:
It enables users to store important data, files, documents, videos, etc. which are accessible from anywhere users don't have to maintain and deploy any expensive storage infrastructure for the following. It also helps in maintaining privacy and backup of the critical data.
100% Uptime:
Public clouds like eNlight cloud give you 100% uptime and no risk to failures. Public cloud is a cluster of multiple servers so if any one of the servers fails another one takes it place thus enabling 100% uptime without any latency.