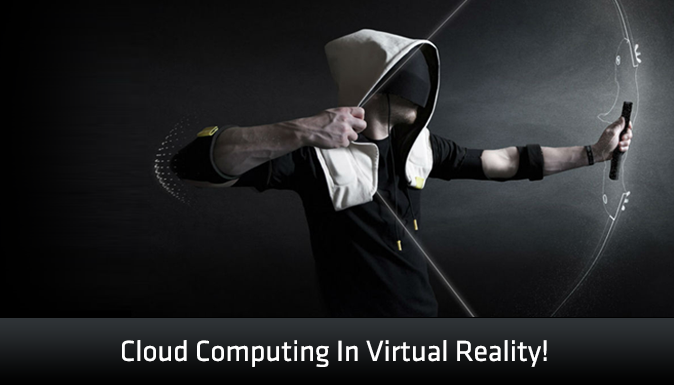 The need of Cloud Computing in Virtual Reality!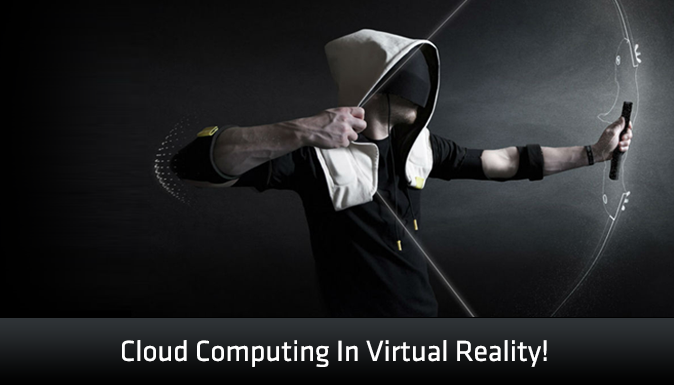 Two of the most talked about technologies in today's times are definitely cloud computing and virtual reality. These innovations have turned into all the rage for recent years in view of their expanding prominence and its impact on the innovation business.
One might not be actually sure about how can we define a virtual reality concept. Virtual reality is a simulated situation created with the software. It is created in a manner that when a client enters this environment, he is compelled to take this as the principle reality when it's entirely man-made virtual reality.
Two of the major aspects of virtual reality are Sound and Sight.
When we think about virtual reality, one thing that comes to our mind is how we can achieve such environment. The answer to this would be through some custom-made hardware which is specially designed to achieve a reel virtual environment.
Virtual reality is something new and something interesting, thus, everyone wishes to own a virtual reality headset. But they come with a hefty capital investment.
When you buy these devices, you don't just need to pay for them, you moreover need to pay for hardware and programming redesigns to guarantee these VR contraptions continue running for the benefit and great structures.
But, what if one could run and install this software on the cloud? Along these lines, you would just be paying an ostensible expense for the cloud storage and still have the capacity to utilize your Virtual Reality gadget on old framework.
Advantages of using the cloud in virtual reality
Virtual reality applications will soon demand high engine speed more than what is available today. Instead of investing hefty capital in upgrading computing devices, one can use cloud-based services which can easily enhance the performance speed of the core infrastructure.
As new aspects unfold, we are likely to observe the fast development and upgrades in the functionality, design and many different aspects of virtual reality. Cloud-based services would make it very easy to access the rapidly increasing development/updates and create a user-friendly environment for the customers or for any business purpose.
At last, virtual reality applications are the sorts of utilizations that won't be utilized by vast majority all the time. Rather, they're the sorts of things that are prone to be utilized all the more every so often, making them conceivably appropriate to pay-as-you-go, administration based plans of action.
As mentioned, we can use the cloud to run, install high configuration software without the pain of continually updating the software. By using the cloud, the costs go down by almost 10 times. Clients no more need to continue redesigning their equipment and programming to ensure they are perfect with the product necessities of each new version.
With the cloud, virtual reality turns out to be more reasonable, adaptable and it can boost multi-client environment too.
What's more, above all, there are no forthright venture costs with the cloud. You pay-as-you-go, and you can increment or reduce as indicated by your necessities. Later on, the cloud is going to take up a tremendous part in virtual reality.
By the by, the general advantages of a cloud-based Virtual reality  arrangement appear to exceed these potential concerns. Subsequently, we'll see several efforts that essentially allow virtual reality capabilities to be delivered in a thin computing-style application delivery model over the next few years.