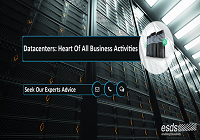 How Important Datacenters Really Are?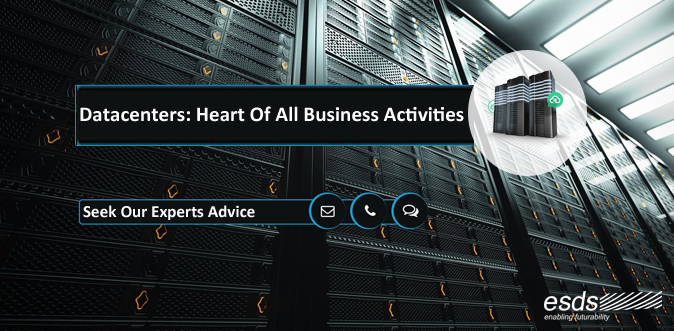 The world, as we probably are aware of, is experiencing a revolution in innovation & technology serving as a catalyst for business development and extension. Nonetheless, the focal point of all the excited business movement, the data center, is thought little of for the basic part that it plays in supporting the everyday business activities of organizations. Truth be told, data centers are the life saver of a significant number of the world's most basic procedures, including those connected to Internet, applications and information storage.
Numerous exercises that clients (organizations) take part in on a day to day routine premise would be unimaginable without the support of data centers. In the story that tails, we would take a gander at a portion of the progressions made conceivable by data centers being the center point of all business activities.
E-commerce
 The conventional method for shopping where a client used to visit a block and mortar store to buy things that he required has now been offered an approach to making the same buys on the web. Yes, e-Commerce has arrived and is a flourishing industry today.
With more individuals opting to the online medium for purchasing products, the quantity of clients shopping on the different e-Commerce entrances has become exponential. By Sachs, India's e-commerce business sector is relied upon to break the $100-billion imprint by FY20, activated by expanding web utilization, marking down and speculation by online retailers. The number of online customers in India expanded to 35 million in 2014 from 8 million in 2012. It is evaluated that online customer's base in India will grow three times by 2016, and more than 50 million new purchasers will originate from developing cities.
With these amazing numbers, it is hard not to envision what the future would resemble. Online commercial centers are fueled by Datacenters and with the expanding number of clients who shop on the web, Data center support is mandatory to ensure that these commercial centers and administrations are consistently open for business. Hence, Data centers are an important part of today's developing online economy.
IOT (Internet of things)
Internet of Things as an idea is quickly developing; Datacenter support is playing a vital role in this. The Internet of Things extends internet connectivity beyond conventional gadgets such as desktop and smartphones, and tablets to a diverse range of gadgets and regular things that use embedded technology to correspond and associate with the external environment, all by means of the Internet. Great Networks reported that last year; the IoT was comprised of 7 billion associated gadgets, and is ready to develop & incorporate more than 40 billion by 2020.
How can this reverberate with the data center? The Internet of Things relies on data centers for 100% accessibility, availability and information storage. The fundamental common string that interfaces all IoT gadgets is network – individuals are currently ready to remotely associate through associated versatile applications with security frameworks, thermostats, cars, electronic appliances, lights in households and business environments, wake up timers, speaker systems, vending machines and more.
Organizations can influence IoT applications to mechanizes safety tasks (for instance, tell authorities when a fire extinguisher in the building is hindered) to performing genuine A/B testing utilizing arranged cameras and sensors to recognize how clients engage with products.
How does a data center come into the picture? All things considered, data centers are instrumental in giving accessibility availability, as well as help in putting away the boundless measures of information made by these gadgets. It won't be erroneous to say that the data center is turning into the cutting edge railroad – it is bridging how we move and store information or Data.
Data centers are, hence, an indispensable part of the IoT, empowering the crucial information to be put away and transmitted from client applications to the gadgets themselves.
On comparative lines as the IoT, is the developing idea of Smart Cities. A smart city can be characterized as a development to harness the force of innovation & technology for making urban zones more effective and supportable. In Smart Cities, data innovation will be the foremost base and the premise for giving fundamental administrations to residents. There are numerous innovative stages included, including yet not constrained to computerized sensor systems and data centers. In spite of the fact that this might sound cutting edge, it is currently liable to wind up a reality as the 'smart urban areas' development develops in India.
Ice and Sullivan state that by 2025, there would be 26 brilliant urban cities over the globe, making data centers considerably more important for those districts.
Datacenters will be the real center point of every single technological activity and would be instrumental in making the very idea of Smart Cities and IoT implementations. They would be the data highways on which information will be transmitted and received. Data center industries have a huge scope in the mere future.