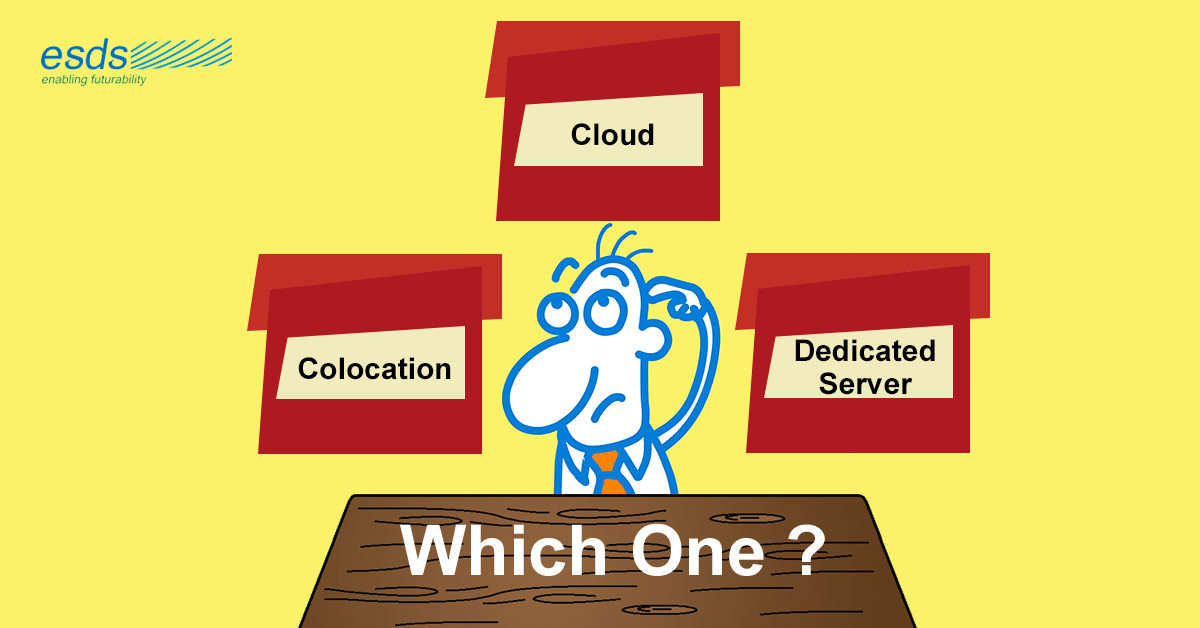 Cloud, Colocation or Dedicated – Which one should you choose?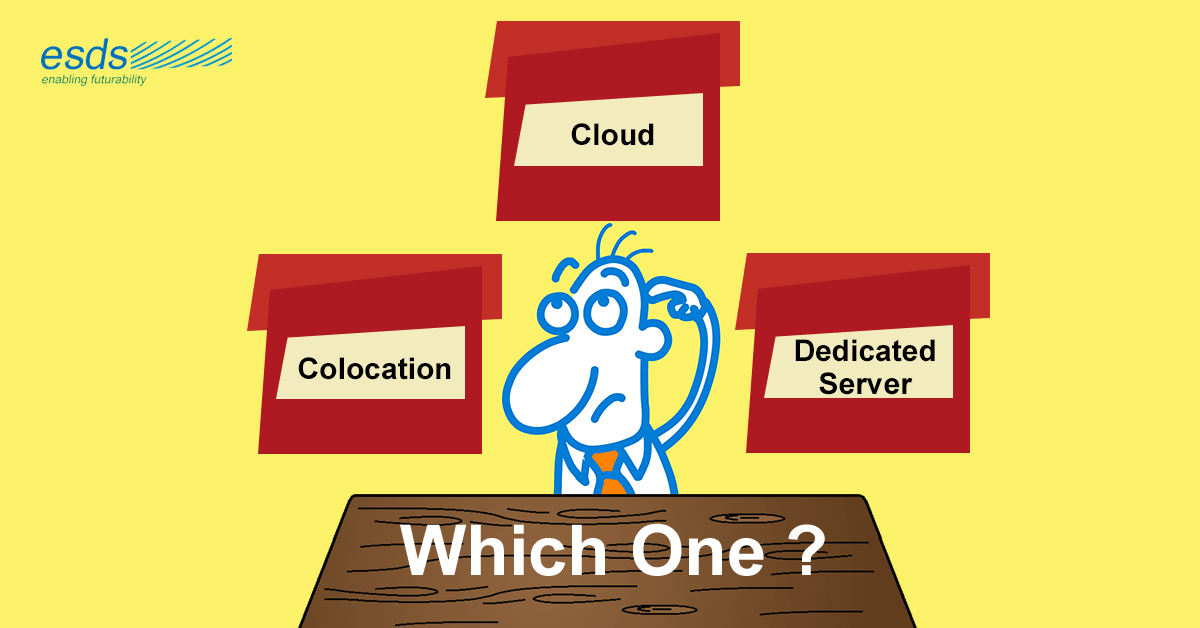 The modern day IT infrastructure thrives on the framework of colocation, dedicated hosting or cloud computing. Scroll down to know the right choice of technology for your business enterprise.
CIOs are well-versed with the terms like colocation, dedicated hosting and cloud computing which they leverage for their enterprise IT. They are often used incorrectly and interchangeably, thus, creating confusion and blurring the differentiating factors between the three. The black and white definitions of these three IT models, solely,  fulfill the need of explaining the term. But the confusion still prevails in the minds of C-level IT leaders while deploying the right model that cater to business requirements and organizational interests.
Let's check in brief,  advantages and disadvantages of colocation,  dedicated hosting and cloud computing to conclude the right choice for your enterprise IT.
Dedicated Server Hosting Solution
A dedicated server is an IT infrastructure model that typically includes servers, storage and backups, networking and supported software.
This IT solution for business is customizable, stay secured as they are physically isolated and control vests internally. Dedicated hosting servers provide high level of raw computing performance.
Dedicated server hosting service comes with a monthly commitment of certain amount of rupees.  The uptime is a challenge as mostly they are hosted on-premise IT infrastructure. The limitations of space and scalability are the other factors that may refrain CIOs to use dedicated servers.
Colocation
In colocation, businesses purchase their own servers, networking equipment and software and rent rack space or cabinet in a datacenter facility to place the server.
The colocation solution provides complete control over colocated hardware configuration. The managed datacenter service provider offers 24/7 support services, guaranteed uptime and DR options.
The monthly expenditure comes in the form of rent for the server space, maintenance and software licensing. Additional charges can be levied in case of unique power requirements or extra bandwidth.
Cloud Computing Services
The main difference of cloud from the above two is cloud computing means storing, processing  and accessing data over the Internet instead of your computer's hard drive.
Cloud computing solutions provide remote infrastructure, maintenance and support for hardware and software, management of IT systems and cost-effective solutions. On-demand scalability and pay per use models are the emerging trends in cloud computing industry.
The main concern of cloud computing service is security and privacy of data. The data is not fully under enterprise control. Also, integration with on-premise IT is a challenge faced by organization adopting cloud computing.
Let's take an example of a company which Is about to launch a new marketing campaign. It will expect a spike in traffic and need for more computing resources. A cloud vendor can assist in this case by adjusting the infrastructure resources,enabling auto-scalability feature with cost-effective pay-as-you-go programs.
Hybrid IT – The Real World Solution
Hybrid IT is the coined name that is mix-and-merge of IT services according to the business interests and the application needs.  Hybrid IT comes in many sizes and shapes, is purely customizable. Hybrid IT is heterogeneous mix of cloud, colocation service, dedicated hosting and on-premise IT. The world's leading information technology research and advisory company, Gartner, says about 50% of large global enterprises will have hybrid environments by 2018.
An effectively customized IT enables enterprises to easily project the achievable goals and long-term objectives with increased functionality to meet the scaling demands in the marketplace. Hybrid IT is fully controllable IT.
Conclusion
Hybrid IT helps the CIOs while they want to convert CapEx to OpEx. Choosing the right technology for your business enterprise increases effectiveness and efficiency, survive in the competitive environment and meet the business goals with managed IT infrastructure.
The above mentioned IT services of dedicated services, colocation and cloud have their pros and cons. Each of them has a strong role to play in the modern IT world. Due to which, one cannot just over-write one on the other considering the personal choice of benefits.
---
Speak to our experts for choosing the right technology for your business. Call Us Now!

Latest posts by Naresh Puro
(see all)