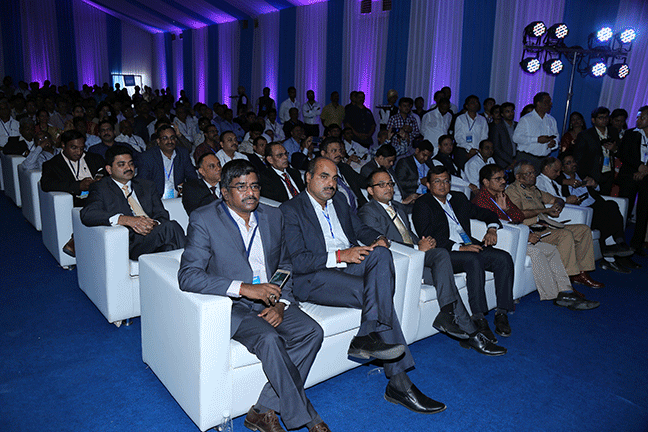 CIOs find the magic potion for a sizing free infrastructure, at ESDS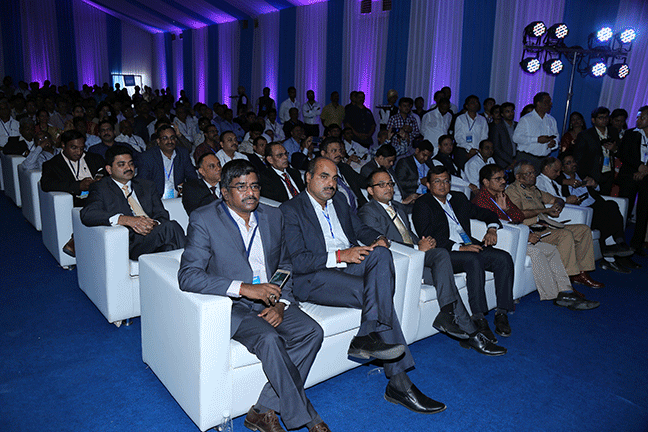 The magic potion in the form of vertical plus horizontal scaling is driving CIOs and other IT decision makers in the Industry, to ESDS.
Before the government could realize the need for Cloud to drive nationwide initiatives such as the Make In India, Start Up India, Stand Up India and many more, the private enterprise community realized the intangible benefits much earlier. So started testing their infrastructure compatibility with Cloud. Some were successful in adapting to the revolutionary technology by aligning their IT accordingly AND set throttle to upscale their businesses while some got dragged into the hype created by some so called CSPs.
BUT……sizing remained a pain area for many organizations as most Cloud Service Providers (CSPs) only offered a load balanced infrastructure – also referred as horizontal scaling. In such a set-up, an organization had to still invest in more hardware to replicate their existing IT infra, deploy a load-balanced architecture and reboot the same, causing downtime hence a loss of revenue.
Only if there had been a technology which could equally scale-up/down vertically, the infrastructure cost of the organizations could be brought down to a great degree, as well has gain a higher ROI of the existing infrastructure – without the need of a reboot of the current infra.
An out-of-the-box, innovative approach was the need of time, which is when ESDS developed a cloud platform which could automatically scale (up & down) horizontally as well as vertically, in real time.
The product titled as 'eNlight', bagged many awards, such as : the "Innovation in Cloud technology" from Economic Times in late 2014, CIO Choice 2016 Award, Technoviti – 2016, Innovation in Cloud, the Netapp Innovation Award 2016 and so on… to name a few. Check here for more details.
During all this while when an increasing number of CIOs were attracted towards eNlight platform, eager to test the product, the Government also couldn't overlook it. While the new Government came into force, it brought along many revolutionary initiatives based on Government to Citizen model (G2C). And to support this, ESDS and the Government of Maharashtra signed an MoU to provide cloud services. The resultant as one can see today, is the Stand Up India portal that takes leverage of the patented auto-scaling eNlight Cloud platform.
During the inauguration event of the Mumbai DC & eNlight 3600 , the chief dignitaries couldn't resist expressing the extraordinary benefits that the Cloud platform can produce for the Government and the citizens of India.
Watch Honorable CM Mr. Devendra Fadnavis, Honorable Minister & Secretary, BCCI, Mr. Anurag Thakur & Honorable Guardian Minister, Mr. Subhash Desai, expressing their opinion about the out-of-the-box product.
So the feature of auto-vertical + horizontal up/down scaling worked like a magic potion for everyone using the platform.
The legacy continues with the inauguration of our state-of-the-art Tier III (design standards) data center in Mumbai, which happens to be our second data center in the country after Nashik. It is now fully operational to support the demands of various verticals such as Government, BFSI, Healthcare, Manufacturing, Education, eCommerce etc. The event was also followed by the launch of a Next-Generation, On-Premise Hybrid Cloud solution 'eNlight 360o'.
In an interview, Mr. Piyush Somani, Founder MD, CEO, ESDS Software Solution Pvt. Ltd. explained the significance of cloud computing to help the Government effectively drive their digital initiatives. When transitioning from G2G to G2C, there isn't any alternative till date which is better that Cloud. This approach is not only free of sizing, but highly cost-effective and secure.
One of the recent examples is the very new Stand Up India portal, where no one could anticipate the concurrent number of connections, hence estimating the sizing of IT infrastructure was out of question. Yet, a rough estimate of somewhere near 10 lakh connections at a given point of time was considered. Now imagine, inorder to serve such large number of users who'd simultaneously access the portal, the sizing that may have required on a legacy system, would have been equally large. Not to mention about the CAPEX that the Government would have required to invest into it.
Having the portal hosted on our auto-scaling Cloud not only helped the Government to save a lot of revenue, but ensured resiliency and availability at any given point of time. This was possible because the platform is capable to handle a load of anywhere between 1 – 10 million connections. During time of the inauguration of the Stand Up India portal, the traffic rose multi-fold and so did it drop post event. Our cloud platform scaled up AND down as per the need, having the resources allocate and de-allocate on the fly. How much the Government had to pay for?…. Only for what the portal actually consumed rather than what was allocated. That's one of the other key features of the platform i.e. 'Pay as you Consume'.
The biggest differentiator of eNlight Public Cloud and eNlight 360o Hybrid Cloud platforms, is the feature of Vertical scaling. If an enterprise runs some workloads that consume a lot of compute resources, a performance and cost-efficient way of managing it would be to borrow resources from the other virtual machines. And, return them when not required. All this happens in the premise of the enterprise. eNlight 360o comes with a burst feature which enables the workload on an on-premise infrastructure to move out to a Public cloud without disruption and move back-in once the load on the in-house DC reduces.
This not only helps reduce the total cost of ownership (TCO), but also avoids failures which may costs lots of money otherwise.
Here's a simplified explanation of Vertical, Horizontal, and Auto scaling
Vertical and Horizontal scaling are ways to scale up IT infrastructure when workloads increase. And this is done either when more users are added to an internal network or when more users try to access a server. It is triggered by events such as team expansion (during an M&A) or during media-promoted events such as cricket matches, elections, or online flash sales. There are two ways to respond to this demand: Horizontal scaling – wherein you just add more servers to the network, in a cluster configuration. This is also called scaling out/across and it is an expensive option.
With Vertical scaling you top up computing resources like compute, storage, and networking, within the same machine. In this manner, you can generate more Virtual Machines (VMs) and compute power to service increasing workloads. This is the smarter (and most cost-effective) way to scale your infrastructure.
Patented Auto scaling technology from eNlight cloud can scale your infrastructure up or down depending on your exact usage, so you pay only for what you consume. You do not over-provision resources and you do not over pay. You do not pay for a bunch of VMs in advance (in anticipation of a jump in workloads) and then find that you do not really need so many VMs, after all. It is like ordering 100 chairs for a family function from the decorator, and paying only for the 50 that your guests actually use – returning the other 50 without paying for those. In terms of IT resources, that translates to lower TCO and huge cost savings for organizations.
(Information source: digitalcreed.in)