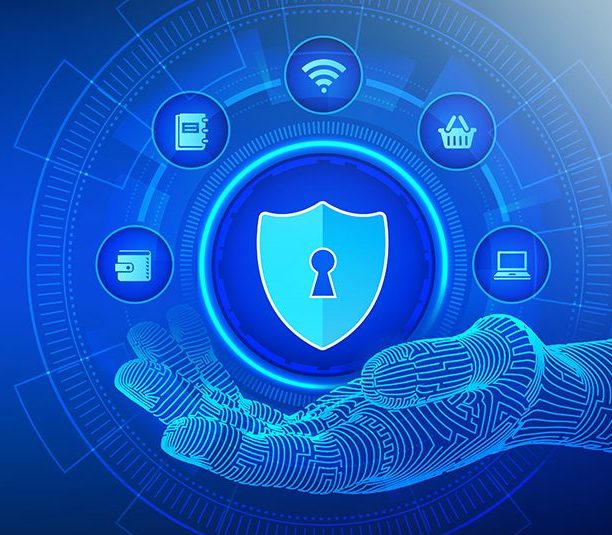 Beware of Malware, Threat and Viruses with ESDS VTMScan
Today cybersecurity is an everyday issue for companies trying to safeguard their online assets. It is becoming an increasingly challenging task for companies to protect their website from online malware.
A recent study by Security Magazine stated that there was an attack every 39 seconds on websites worldwide in 2019.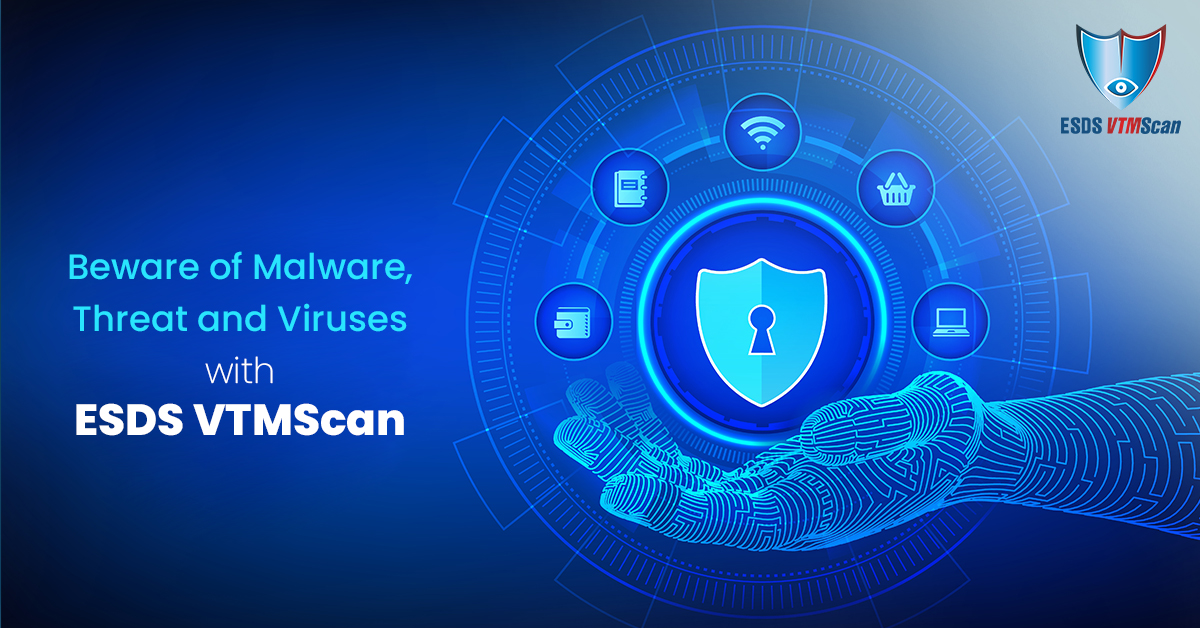 Latest updations in browsers and website applications have made it easy for hackers to breach a website and control it their way. Hackers are continuously trying to breach websites through illicit ways, where their motive is to deface your website, hack your sensitive data or make use of your website for improper activities. VTMScan scans your website for vulnerabilities, which deeply damages your website's reputation, and one could lose business due to an unresponsive or a hacked website. VTMScan is basically a Malware, Threat and Vulnerability scanner which thoroughly scans your website and detects any type of irregularities related to any potential threat to your website. Malware is another common attack among hackers where they insert malicious software in one's computer, server or network, which damages the entire system, leaving it unresponsive due to bugs. Safeguarding your website will ensure that you have high traffic on your website and is always up and running with topmost user experience. Your website is very important for your business and it earns you revenue one way or another. And so it is essential that you take necessary steps in order to ensure that your website and your business stay safe at all times.
Here are some facts and figures which show us a real but cruel picture of threats looming over website security all over the world.
Gartner predicts worldwide spending on cybersecurity to reach $133.7 billion in 2022.
RiskBased revealed data breaches exposed 4.1 billion records in the first half of 2019.
Sucuri investigated and found out that WordPress accounted for 90% of all hacked CMS sites in 2018.
When you understand the importance and growing need of a website security scanner, only then you tend to look for a solution, which will suffice your needs and will always ensure that your website is secure from any type of online threat. There are multiple website security scanners online which promises to protect your website but fail to do so because they do not scan all the threats which lead to incomplete scanning leaving your website vulnerable to attacks.
VTMScan scans the top 5 vulnerabilities which are as follows:
Content Management System (CMS)
Content management systems are used to create a website through CMS like WordPress, Joomla, and Drupal. There are various plug-ins through which you can build your own websites. If there are vulnerabilities in those plug-ins, then you have built a website that is vulnerable and any hacker will be easily able to get into your website. VTMScan first detects through which CMS the website is built, and then it scans for the themes, plug-ins, and un-protected admin area. Then it scans CMS in all possible directories to find vulnerabilities.
Phishing is a technique used by hackers to trick you into disclosing your information such as your username, password, bank details or personal information. The main goal of the attacker is to make money through your information. Hackers usually call, email or message an individual in order to extract sensitive information. VTMScan detects suspicious Punycode Phishing URLs, finds similar-looking domains that the attacker uses to trick you and also detects typosquatting URLs.
Malicious software is also known as Malware is a type of malicious code, which attacks your website and the webserver in order to hack your personal information and control your website their way. If your website is your business, then you can be deeply affected because of a malware attack. VTMScan is an anti-malware scanner, which detects malicious code in your website and provides alerts in case it finds malware. VTMScan also scans for page defacements and check JavaScript codes against generic signatures for vulnerabilities. Our algorithm also checks third party links.
Cross-Site Scripting also known as XSS is that type of attack, which injects malicious scripts in your website's script. This attack takes place when the attacker uses a browser side script to inject malicious script on the website. This script is also able to rewrite the content in the HTML file. VTMScan scans the client's website script through injecting a Payload in the script. If the client sees a pop up on his website after injecting the payload, then his site is vulnerable to attacks.
An SQL injection is another type of injection-based attack where a malicious Payload is inserted into a website, which gains access and control over a web application database server. VTMScan scans Blind SQL injection, Time based SQL, Error based SQL and Boolean based SQL in a client's website script.

Latest posts by Shubham Kale
(see all)