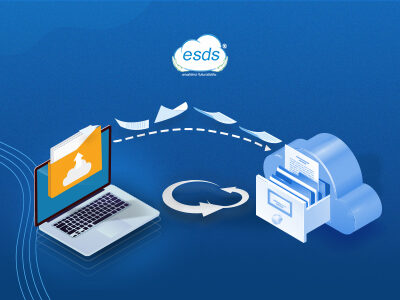 Application Migration to the Cloud: How to get it right?
Organizations must move to the cloud if they want to increase app performance, have scalability, and be cost-effective. However, because the majority of apps are not initially created as cloud-native, moving programmes to the cloud is a challenging process. This approach is fraught with difficulties and problems, including application reworks, security holes, and unforeseen costs. To make the transition to the cloud go smoothly, substantial planning is required.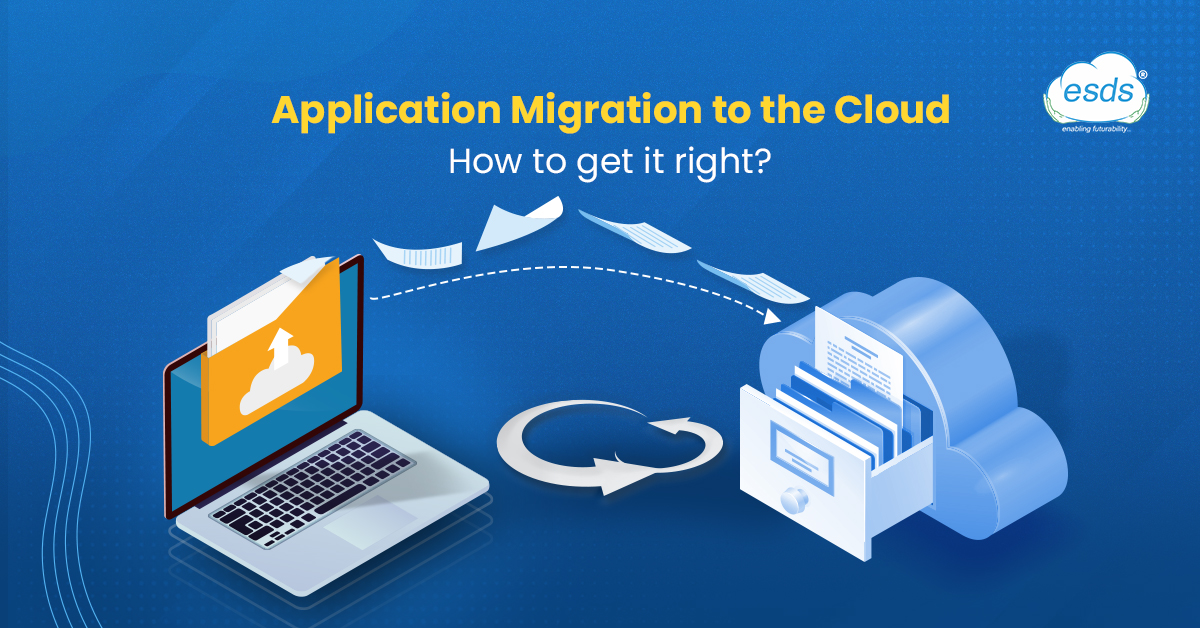 Because cloud providers offer consistent pay-as-you-go pricing, scalability, or flexibility, historically, businesses have desired to shift their applications to the cloud. They now desire conditions that encourage innovation.
What is Application Migration?
Moving software programmes from one computing environment to another is referred to as application migration. This can involve moving applications from one data centre to another, from a public to a private cloud, or from an organization's internal server to the environment of a cloud provider.
Applications are frequently created for a single cloud platform or to function in a specific environment on a specific operating system. As a result, transferring an application to a different setting can be difficult.
Businesses may access the public cloud while maintaining the privacy of their data thanks to hybrid cloud environments, which include the characteristics of both public and private cloud environments. Companies can use the flexibility and computing power of the public cloud for straightforward and non-sensitive computing tasks, while still keeping business-critical apps and data on-site and safely secured behind a company firewall.
Even within the same environment, different apps will require various routes to the cloud.
How to create your Application Migration Strategy?

For your organization, the best application migration strategies are the 5Rs: Re-host, Refactor, Revise, Rebuild, and Replace. These 5 R's stand for the following:
Re Host
Re-hosting is a primary step in application migration which entails moving your organization's current apps from their on-site configuration to the cloud. The process of copying and pasting your programmes from your setup onto the cloud is what it is, in the simplest words. As you are simply moving the programme without making any alterations, this is the simplest option with the lowest risk. Because businesses do not have to worry about operational and infrastructural expenditures, this technique is also cost-effective.
Refactor
Re-architecting or refactoring entails converting an application into a cloud-native application and necessitates a comprehensive rewrite of the application to accommodate the cloud environment in case of application migration. Organizations that seek to improve their infrastructure and apps to increase agility can employ this method. Developers that want to test new applications while utilizing the benefits of cloud environments may find this to be a useful tactic.
Rebuild
Prior to considering a cloud migration, redundant applications must be found. This tactic necessitates that businesses, and developers in particular, completely rewrite an application. When an application does not align with shifting technical trends or corporate objectives, rebuilding should be taken into consideration. It's crucial to get rid of any existing applications that don't provide enough value for your company to justify their expenditures. Your development teams may benefit from these cost savings by producing more effective and practical apps.
Replace
If an application is out-of-date or does not work in a cloud environment, this approach requires total abandonment of the programme. In this situation, replace current programmes with SaaS ones that are either internal or publicly accessible. Replacing does not necessarily mean that all data is lost, though, because it can be transferred to third-party applications.
BENEFITS OF MIGRATING YOUR BUSINESS APPLICATION TO THE CLOUD

IMPROVED SECURITY
Do your staff members directly save data on their computers? If a computer crashed tomorrow, what would happen? how about if your laptop was stolen or misplaced?
Any device can access your data via cloud applications. Therefore, even if something were to happen to your computer, you could still access that data. And if your laptop does get into the wrong hands, you can remotely clean it. Additionally, a cloud-managed services provider will typically handle security patches and updates to protect your devices from online dangers.
SEAMLESS COLLABORATION
Teams can work on papers and data in real-time using cloud applications. There's no need to exchange 20 copies of the same material over email making application migration a must.
DISASTER RECOVERY YOU CAN COUNT ON
If you're still utilizing on-premises apps, disaster recovery may be pricey. Either you have to purchase a duplicate of your current setup and store it in another area for safekeeping, or you have to hope that your data is secure should a power outage or natural disaster occur.
However, when using the cloud, your data is continuously backed up. You'll be able to start off where you left off as soon as you get back to work. Additionally, the system will be able to record any details about a power outage or unexpected halt in operations for your future protection. That's how you count on application migration in case of disasters.
BETTER SCALABILITY
You'll likely have a decent sense of what your business need when you first begin your cloud migration. However, when your company expands, you'll require more infrastructure. The cloud is perfect for businesses in developing areas. As needed, you may quickly upgrade your storage or even scale back your services.
You can start using the extra space and resources you need as soon as you've determined what they are.
LOWER COSTS
Platforms for public clouds, such as ESDS, are very effective. When properly managed, they are less expensive to run than on-premise systems.
For instance, you no longer need to buy and maintain pricey equipment and additional systems when using cloud applications. You only pay for what you use, paying more when demand is high and less when demand is low for infrastructure and storage space.
MIGRATE TO THE CLOUD WITH ESDS
Thanks to each of these characteristics, moving to the cloud can help you and your company operate more quickly, scale more effectively, and breathe easier.
A knowledgeable, specialized staff that can guide you through the change is yours when you engage ESDS to handle your relocation. Starting with a review of your current infrastructure, we'll work with you to develop a migration plan that's specific to your requirements, and we'll even improve your business application in the cloud.
Latest posts by Alston Dsouza
(see all)