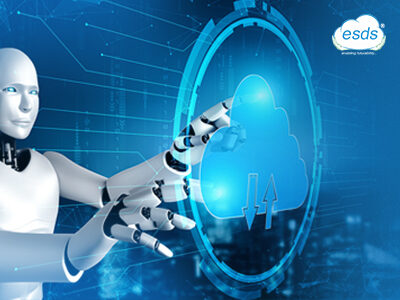 5 Ways Cloud Computing Is Getting Smarter With AI
In a recent report, Statista predicted that by 2025, "the global value of the AI market will surpass an estimation of $89 billion per annum by 2025." The study contends that a sizeable portion of this will occur due to the accelerated demand for Artificial Intelligence (AI) that powers Cloud computing. Artificial intelligence (AI) and cloud computing have a daily impact on millions of people's lives in today's digital world. Every day, digital assistants like Siri, Google Home, and Amazon Alexa demonstrate the power of AI and cloud computing. A seamless operation of verbal commands or data backup over emails, and cloud drives, showcases how AI and cloud-based resources are improving our daily lives.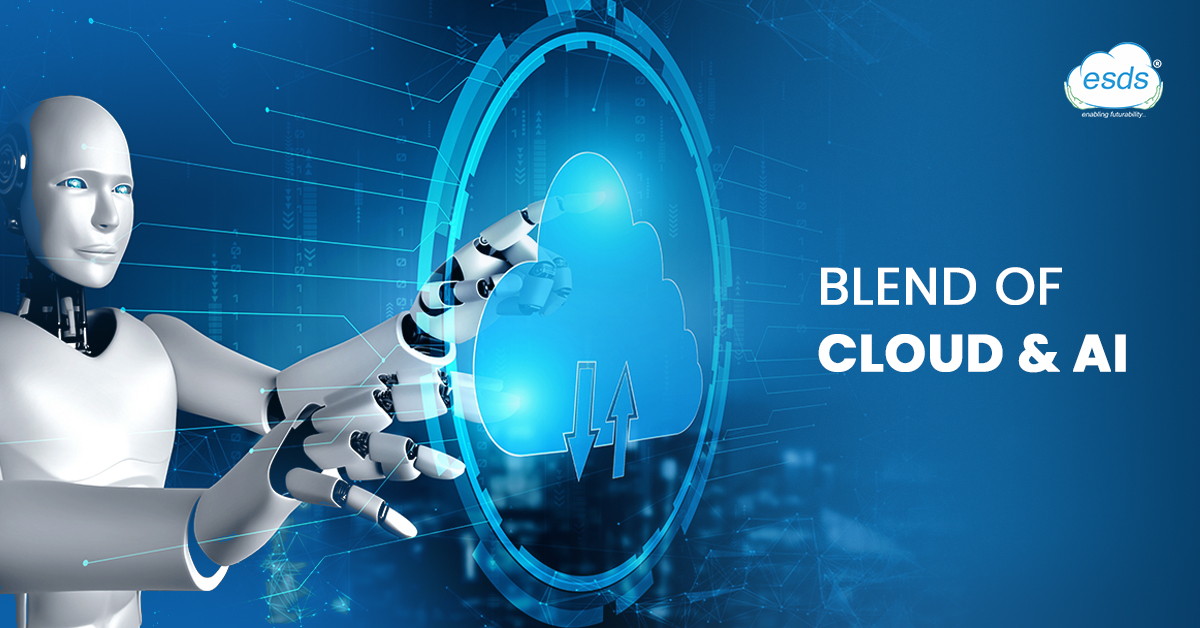 On the business side, AI technology, coupled with cloud computing, is making organizations become more efficient, strategic, and insight-driven. With the Cloud comes more flexibility, agility, and cost reduction, while artificial intelligence allows for better data management, analytics, and insights, improving customer experience and workflow optimization.
While it is well known that AI works on the ideology that machines can mimic human intelligence and can be programmed to think and act like humans, blending it with Cloud Computing has proven to be quite beneficial for businesses and organizations. With faster innovation, flexibility, agility, and scalability than any other platform, cloud computing—which is the delivery of computing services like servers, storage, databases, networking, software, analytics, and intelligence—ensures better business growth.
Experts believe that AI has the potential to revolutionize cloud computing services. AI as a service improves Cloud Computing and opens up new avenues for innovative development. Merging cloud technology and AI is an indispensable component of business and commerce in the modern world. Better data management, storage, organization, optimization, and real-time insights are made possible by the seamless, adaptable environment it creates. A significant reduction in infrastructure management enables businesses to be more agile, flexible, and cost-efficient, improving the day-to-day experience.
The integration of AI infrastructure with public, private, and hybrid clouds offers many advantages, including:
Enhanced Data Management
Better Security
Intelligent Automation
Accelerated Productivity
Deeper Actionable Insights
Cost-Effectiveness
Reliability
The future belongs to AI and cloud computing. In many ways, it will revolutionize data management, storage, and processing. The five ways artificial intelligence enhances cloud computing are listed below: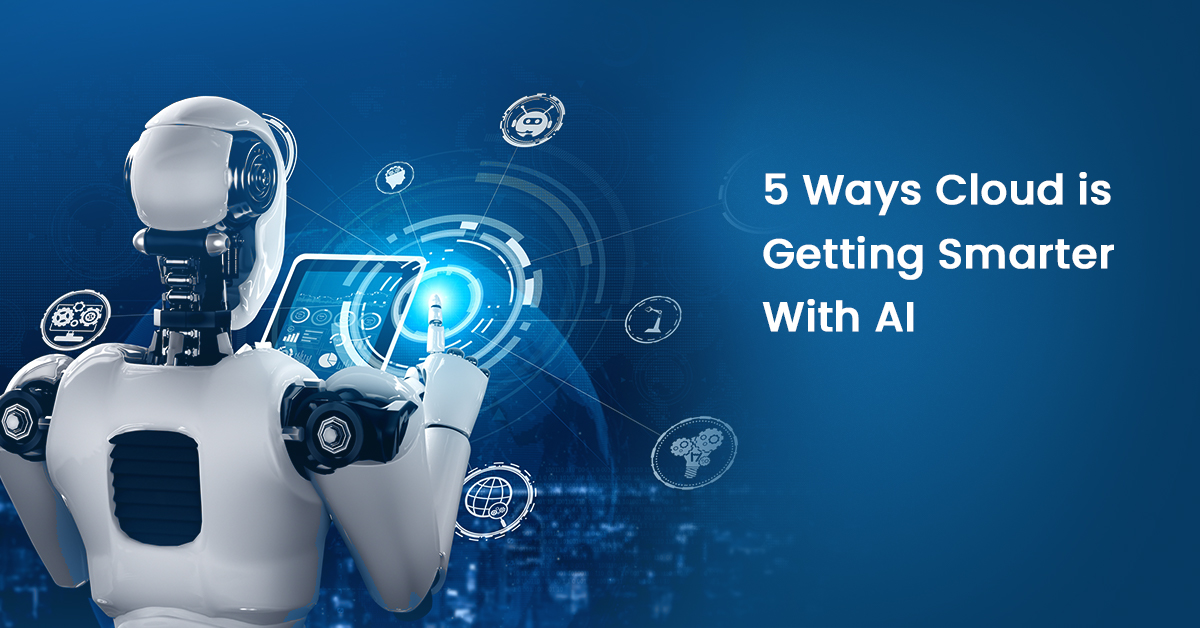 AI Powers a Self-Managed Cloud
Artificial intelligence is used in cloud computing to automate routine tasks. AI tools monitor and manage public & private cloud services, transforming everyday tasks into more complex, independent processes. With more data being fed into the Cloud Computing model by leveraging AI, the prediction improves along with the accuracy. Cloud computing offers sophisticated computation methods that enable incredibly powerful GPUs, supporting the AI infrastructure and resulting in better technology and outcomes.
AI Improves Data Management
AI integration with data management procedures boosts database query accuracy and performance while saving resources. Additionally, the database created and accessed using a cloud platform increases the flexibility of cloud computing. As businesses deal with larger chunks of digital data, it becomes easy to stay organized with the help of AI tools. It also helps enterprises streamline data to ingest, update and manage finances over real-time information, aiding malicious activities and potential risks.
AI-SaaS Integration to Increase Productivity
Businesses benefit from AI and SaaS (Software-as-a-Service) in the areas of customer service, personalization, and security. The combination of these two factors enables businesses to give customers more functionality and value. Businesses can track consumer demand and behavior thanks to AI & SaaS integration, resulting in better service. With the Saas model, hosting data and complex software requirements are simplified, and having all of the data in the Cloud makes it simpler for businesses to access and use it as needed.
AI Reduces Errors & Costs
Task automation is greatly enhanced by incorporating AI into cloud computing. As a result, there is little chance of human intervention, and the tasks are automated. Businesses can have a positive impact in terms of quicker decision-making and a reduction in the number of people getting involved by minimizing human interference and developing a self-learning model. This might directly impact the costs, decreasing the errors. Combining a cloud module with AI ensures the best service assistance by analyzing demand, resource availability, competition, and market trends without central human involvement.
AI Offers Enhanced Security
The Cloud's integration with AI automatically improves the security of resources and data. AI tools enhance data processing and error detection. Along with identifying and preventing unusual events or interference, it also decreases unauthorized access and human error. AI-powered security automation in the Cloud helps identify and stop threats, limiting the exposure of security compromises. For these influential factors, there has been a noticeable increase in cloud security automation, which makes AI's contribution to the cloud computing industry noteworthy.
The Future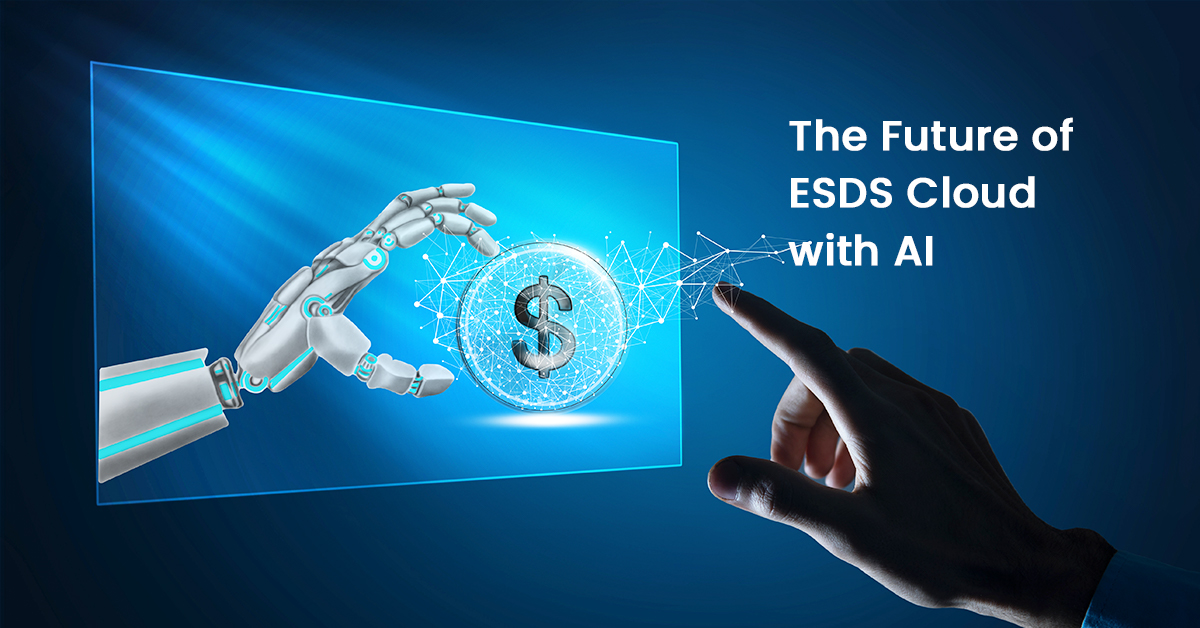 At every level, AI and cloud computing are revolutionizing businesses. The potential of AI coupled with the Cloud is limitless, from deep learning to the automation of critical processes. With each new day, this environment and its use are expanding. In other words, when it comes to scaling business functionalities and integrations and contributing to the growth of businesses by leaps and bounds, AI adds the Midas touch by joining forces with Cloud Computing. Unlike popular belief, Cloud Computing and Artificial Intelligence are not mutually exclusive. The amalgamation of both technological advancements is very lucrative for business organizations. Cloud Computing eases AI adoption. The masses now reap the benefits of AI that cater to a few through Cloud Computing!
Let ESDS help you to unlock innovation by getting your business on the Cloud.
Latest posts by Anushka Shrivastava
(see all)