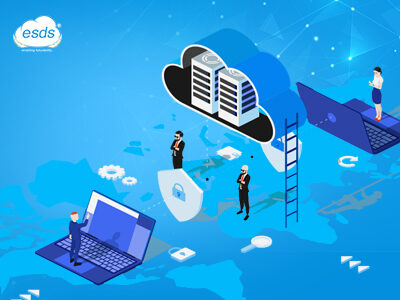 13 Benefits of Cloud Computing for Your Business
Cloud computing has been one of the most revolutionary trends in the tech world. Being a key player in the digital transformation of all the business verticals, it has earned widespread use over the last few years. According to Gartner's report, the global spending on cloud services is predicted to surpass $482 billion in 2022, up from $313 billion in 2020 due to the many benefits of cloud computing for businesses.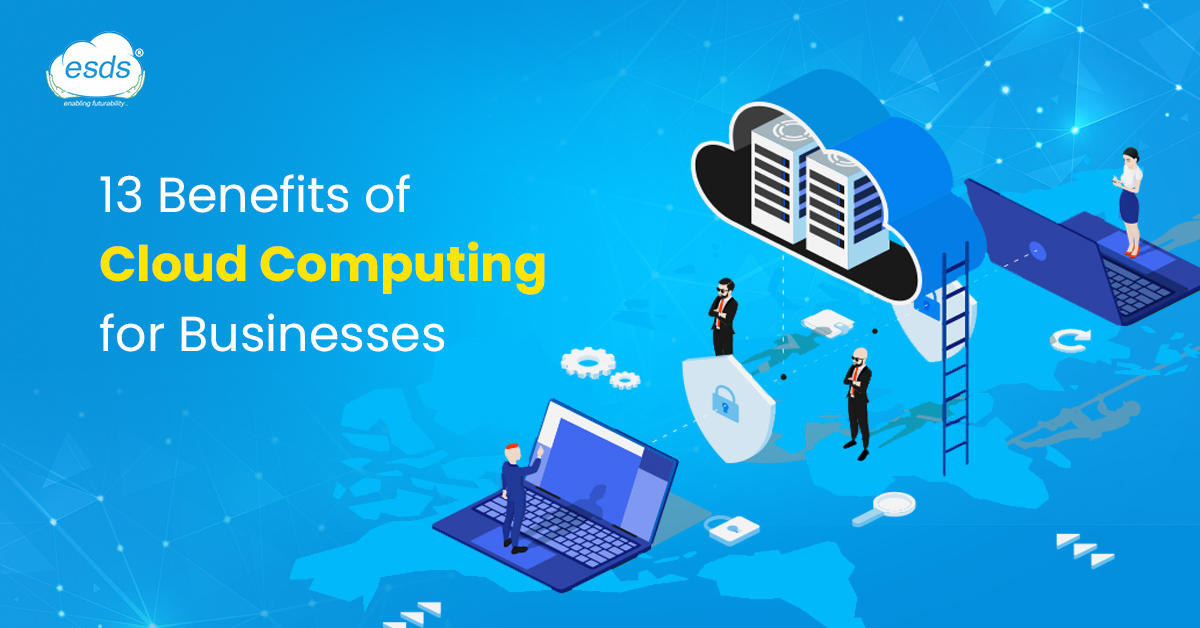 With data dominating business success in the 21st century, it has become challenging for organizations to store, maintain, and secure their critical information and systems up and running on an in-house IT infrastructure. The solution to all this is migrating to Cloud computing. Cloud computing is a method of delivering a computing environment encompassing servers, storage space, databases, networking, software over the internet.
Though tech giant Dell's study says companies that have invested in big data, cloud, mobility, and security have experienced 53% faster revenue growth than their competitors, many organizations are still unsure about migrating to cloud-computing solutions for their organizations. So, we'd want you to read these key benefits of cloud computing for businesses.
13 Benefits of Cloud Computing for Businesses
1. Cost Savings
Cloud computing is likely the most cost-efficient method to use, maintain, and upgrade your IT infrastructure. Additionally, the subscription-based model of cloud computing cut down on capital expenditure.
According to Multisoft, mid-size businesses find that using third-party cloud platforms resulted proved to be 40% more cost-effective than maintaining an in-house system.
Providing and monitoring security is a full-time job for cloud service providers, whereas it is one of many tasks for an in-house IT team. The security measures deployed by a cloud service provider are sometimes beyond the reach of businesses. Hence, the cloud is more secure than the in-house IT infrastructure.
As per Salesforce, 94% of businesses claim they witnessed substantial online security improvements after shifting their data to the cloud. While 91% say that the cloud makes it easier to meet government compliance requirements.
3. Scalability
One of the key benefits of Cloud computing for businesses is it offers to scale up or scale down every application or piece of infrastructure to handle the increased workload.
4. Flexibility
Cloud computing allows you to increase or decrease the number of resources you use for solutions on demand, aligning with your business's needs.
5. Mobility
Cloud computing lets users access corporate data through smartphones and devices, at any time, from anywhere.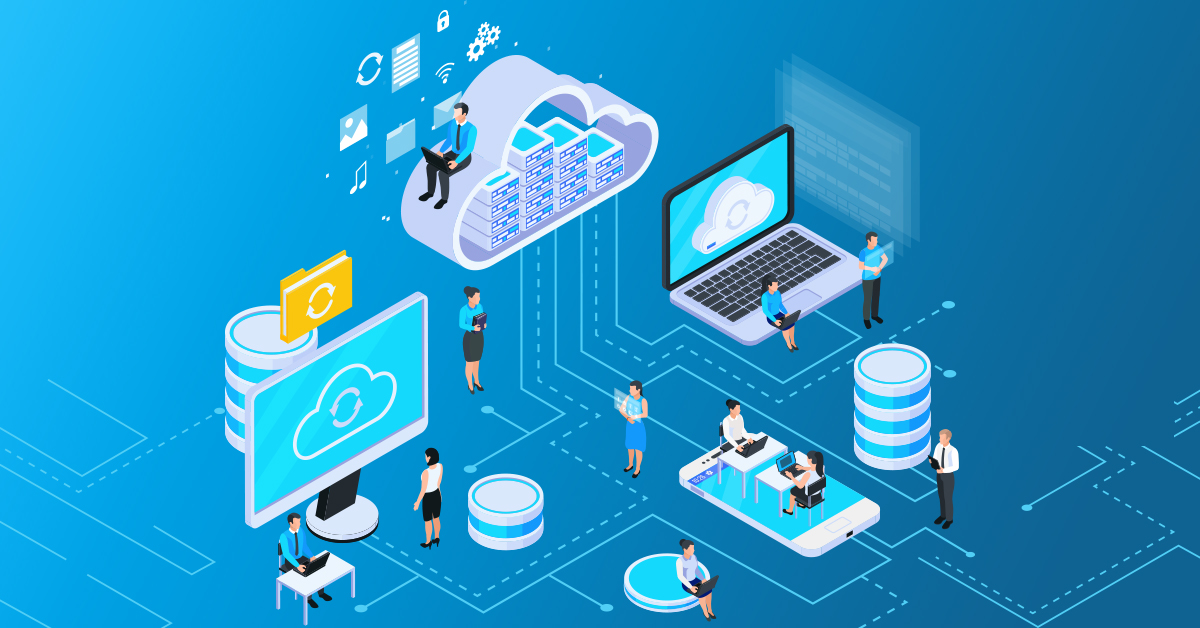 6. Insight
Data is the economy of the modern world and cloud computing facilitates integrated cloud analytics for businesses to analyze data and derive insights for decision making.
7. Increased Collaboration
Collaboration is one of the drivers for businesses to succeed. With data stored on the cloud, teams can easily access, revise and share data in real-time, making collaboration an easy process.
8. Quality Control
In cloud-based hosting, all the data, and documents are stored at a centralized location which leads to greater transparency and lesser errors maintaining the quality.
9. Disaster Recovery
Any downtime in your services can result in low productivity, revenue, and brand reputation. In the case of local hosting, no matter how well the processes are, there will be something out of your control. In case of disaster recovery in the cloud, you are able to recover the data easily during emergencies, natural disasters, or man-made.
10. Loss Prevention
Data hosted locally is prone to loss in case of any hardware failure as computers can malfunction due to viral infections, age-related hardware deterioration, or user error. With a cloud server, all the information is stored at a centralized location available to users on the internet which leads to zero loss.
11. Automatic Software Updates
Cloud computing eliminates the process of updating software manually. Cloud-based applications can frequently refresh and update themselves while leveraging the latest technology.
12. Competitive Edge
Cloud Computing provides businesses with a refined customer relationships approach driven by big data analytics, informed business decision-making from cloud decision support systems, and improved business collaborations that keep them ahead of the competition.
13. Sustainability
Cloud solutions reduce the use of infrastructure and physical space powering virtual services. This leads to low consumption of paper and energy.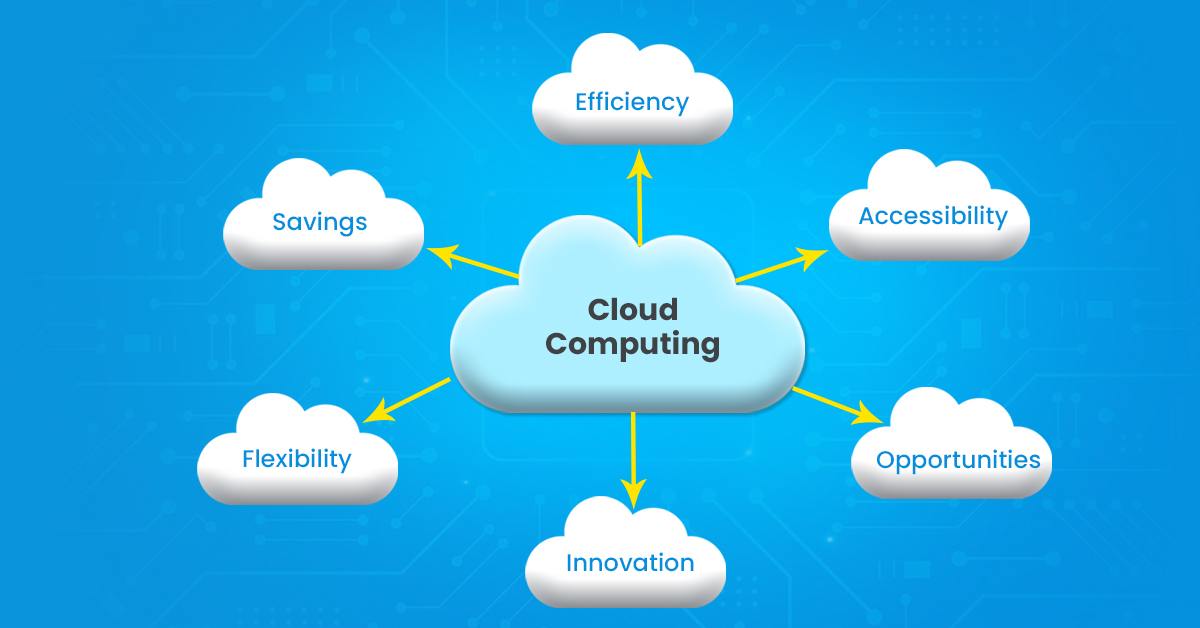 Conclusion
Cloud capabilities have transformed the way technology is leveraged by organizations and individuals across all industries. ESDS has more than a decade of experience in providing Cloud computing services across all the business verticals in India and impacting their production, collaboration, security, and revenue.
Connect with us and harness the power of Cloud computing.
Latest posts by Jyoti Karlekar
(see all)