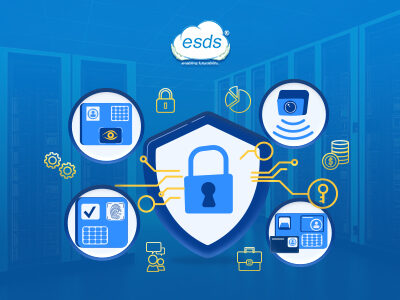 10 Ways Managed Security Services and SOC Can Improve Your Business
Managed security services and SOC can be a powerful tools for businesses to improve their security and compliance. By leveraging the latest technology and best practices, companies can gain a competitive edge and ensure their data is secure even in the epoch where 76% of organizations were targeted by a ransomware attack, of which 64% were infected. Only 50% of these organizations retrieved their data after paying the ransom.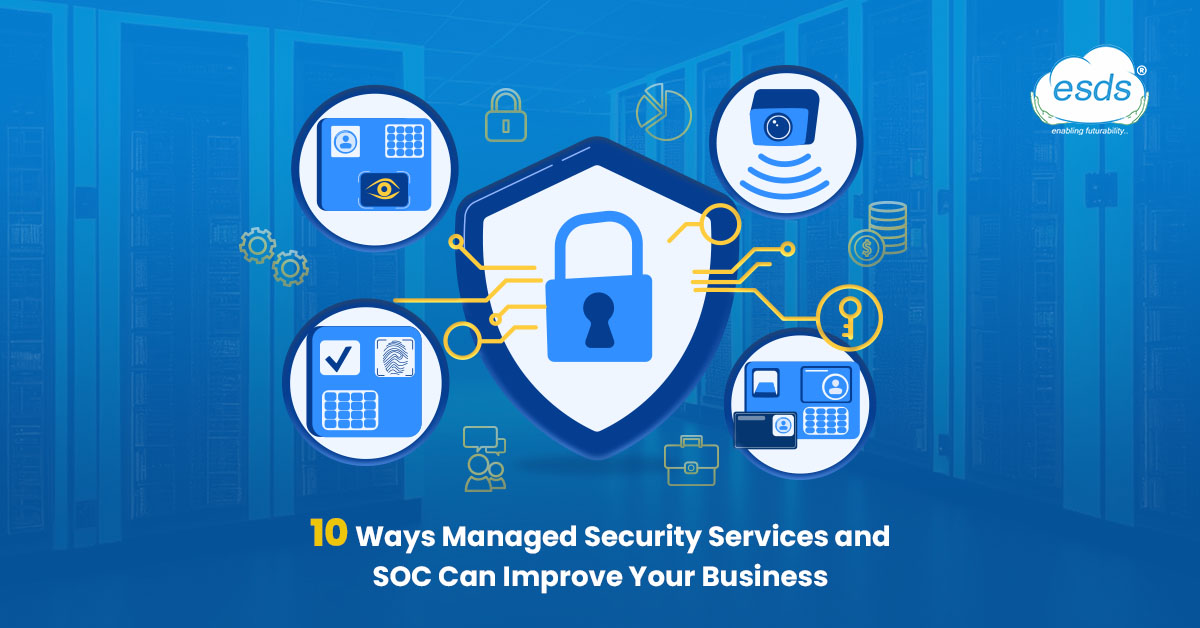 What is Managed Security Service (MSS)?
Managed Security Service (MSS) is a comprehensive approach to managing an organization's security needs. It involves outsourcing some or all of an organization's security operations to a third-party service provider. This can include network monitoring, threat detection and response, vulnerability management, and compliance monitoring services.
What is Security Operation Center (SOC)?
A Security Operations Center (SOC) is a facility that houses the people, processes, and technologies required to monitor and manage an organization's security posture. A SOC is typically staffed by a team of security professionals who work together to detect and respond to security incidents and threats.
What is SOC as a Service?
The term security operations center as a service (SOCaaS) refers to a managed threat detection and response (MTDR) cloud-based subscription model that incorporates best-in-class SOC capabilities and solutions to assist in filling in any gaps on current security teams. ESDS is one of the best-managed SOC service providers in India.
MSS and SOC are essential for businesses because they help to mitigate the risks associated with cyberattacks and data breaches. By outsourcing security operations to a third-party provider, companies can access specialized expertise, technologies, and resources they may need in-house. This can help to improve the organization's security posture and reduce the risk of data breaches and other security incidents.
Here are the 10 Ways Managed Security Services and SOC Can Improve Your Business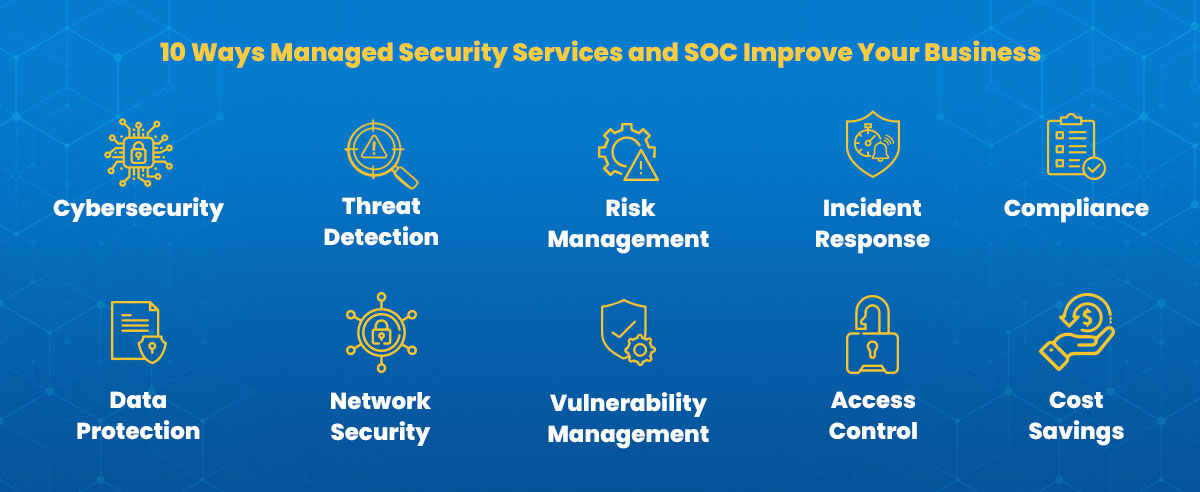 Cybersecurity Testing
Threat Detection
Risk Management
Incident Response
Compliance
Data Protection
Network Security
Vulnerability Management
Access Control
Cost Savings
1. Cybersecurity Testing
To ensure that your systems are protected from the newest threats, security testing is a crucial step. SOC team or managed security services ensures that your data is secure and safe by routinely testing the security of your system.
Before hackers can use them, your system's weaknesses can be found through cyber security testing. Regular testing allows you to address any loopholes in your system before they are taken advantage of. Your data is better safeguarded and kept secure from online predators as a result. SOC can identify potential vulnerabilities and implement security controls to mitigate them. Additionally, they can continuously monitor your systems for any security threats and provide real-time alerts and incident response.
2. Threat Detection
The SOC team separates the signals from the noise, extracting the signs of real cyber threats and hacker exploits from the false positives before classifying the threats according to their seriousness. Artificial intelligence (AI), which automates these procedures and "learns" from the data to improve over time at recognizing suspicious activity, is a feature of modern SIEM solutions. Also, Managed Security Services and SOC use advanced threat detection tools to detect and respond to cyber threats before they cause significant damage to your business. They can detect malware, ransomware, and phishing attacks and provide proactive threat mitigation and remediation.
3. Risk Management
To help clients reduce their exposure to security risks using tried-and-true risk-based decision-making procedures, the SOC team offers a full range of intelligent and comprehensive security and cybersecurity risk management solutions. These solutions combine data-driven risk management capabilities with technical and industry operational experience.
Risk is a part of everything we do; thus, risk professionals' tasks are tremendously varied. These cover finance, engineering, planning, corporate governance, insurance, business continuity, health, and safety positions. In addition, Managed Security Services and SOC help your business identify and assess risks associated with your IT systems and data. They provide a risk management framework that includes risk identification, assessment, and management strategies to help you make informed decisions about managing risk effectively.
4. Incident Response
The SOC team monitors security events and takes action to reduce their adverse effects on the company. As a result, most team duties correspond to the stages listed in an incident response structure and plan. Among the team's tasks are the following:
Plan to avoid security mishaps.
Establish the incident response strategy.
Before using the incident response plan, test, update, and monitor it.
Practice incident reaction at the table.
To examine program initiatives, create metrics.
Recognize security incidents.
Guard against threats, quarantine security occurrences, and isolate systems.
Remove impacted systems from production environments, find and eliminate threats, and identify and fix underlying issues.
Recover from threats and bring back online any affected systems.
Do follow-up tasks, such as incident investigation, documentation, and determining how to stop reoccurring occurrences and enhance future response efforts.
Update and evaluate the incident response plan regularly
They can help you respond quickly to security incidents and minimize the impact on your business.
5. Compliance
The SOC's responsibility is to guarantee that all software, systems, and security measures adhere to data privacy laws such as the GDPR (Global Data Protection Regulation), CCPA (California Consumer Privacy Act), PCI DSS (Payment Card Industry Data Security Standard), and HIPAA (Health Insurance Portability and Accountability Act). In addition, the SOC ensures that users, regulators, law enforcement, and other parties are informed of an incident in line with legislation and that the necessary incident data is stored for auditing and evidence purposes.
6. Data Protection
Managed Security Services and SOC protect your data, whether on-premises, in the cloud, or in a hybrid environment. Additionally, it gives security and IT professionals complete visibility into how data is accessed, used, and transferred throughout the company.
Different levels of data protection
Database security
User Rights Control
Masking and encryption of data
The prevention of data loss
Analytics of user behavior
Finding and classifying data
Tracking database activity
Prioritization of alerts
Managed Security Services and SOC can help you protect sensitive data from cyber threats and breaches. They can provide data encryption, backup, and recovery services to ensure that your data is secure and accessible when you need it.
7. Network Security
Any action intended to safeguard your network's usability and data integrity is considered a form of network security.
Managed security services safeguard both hardware and software under network security. Network security goes after several threats and prevents them from accessing or propagating over your network.
What is covered under network security?
Firewalls
Security of email
A Program that fights malware and viruses
Sectioning a network
Control of access
Applications' safety
Analytics for behavior
Avoiding data loss
Systems that stop intrusions
Security for mobile devices
SIEM\ VPN
Web Safety
Security for wireless
8. Vulnerability Management
Maintaining the security of your computer systems, networks, and workplace applications against assaults and data breaches requires a continuous, proactive, and frequently automated activity called vulnerability management. As a result, it plays a crucial role in a program's overall security. In addition, organizations can aid in preventing attacks and reducing damage if one does happen by detecting, evaluating, and resolving potential security gaps.
You may find and address vulnerabilities in your IT systems and applications with managed security services and SOC. They can do vulnerability assessments, penetration tests, and another security testing to find potential security risks and assist you in addressing them before they are exploited.
What vulnerability management entails
Discovering assets and inventory
Vulnerabilities analysis
Patch control
Configuration control
Management of security incidents and events (SIEM)
Testing for penetration
Threat information
Eliminating weaknesses
9. Access Control
Access control prevents sensitive data from getting into the wrong hands, including customer information, personally identifiable information, and intellectual property. It is a crucial part of the contemporary zero-trust security framework, which employs a number of measures to constantly confirm who has access to the corporate network. Organizations risk internal and external data leakage if their access control rules are weak.
Access control is crucial for businesses using hybrid and multi-cloud setups, where resources, programs, and data are split between on-premises and cloud storage. Access control gives environments more robust access security beyond single sign-on (SSO) and prevents illegal access through unmanaged and bring-your-own-device (BYOD) devices.
10. Cost Saving
Managed Security Services and SOC can provide cost savings to your business by reducing the need for in-house security staff and technology infrastructure. They can provide scalable security solutions to grow your business and help you avoid costly security incidents and data breaches.
Conclusion
In conclusion, Managed Security Services and SOC can provide comprehensive and proactive security solutions to help your business protect against cyber threats, comply with regulatory requirements, and mitigate risks. By implementing Managed Security Services and SOC, your business can improve its cybersecurity posture, reduce costs, and ensure business continuity.
FAQs: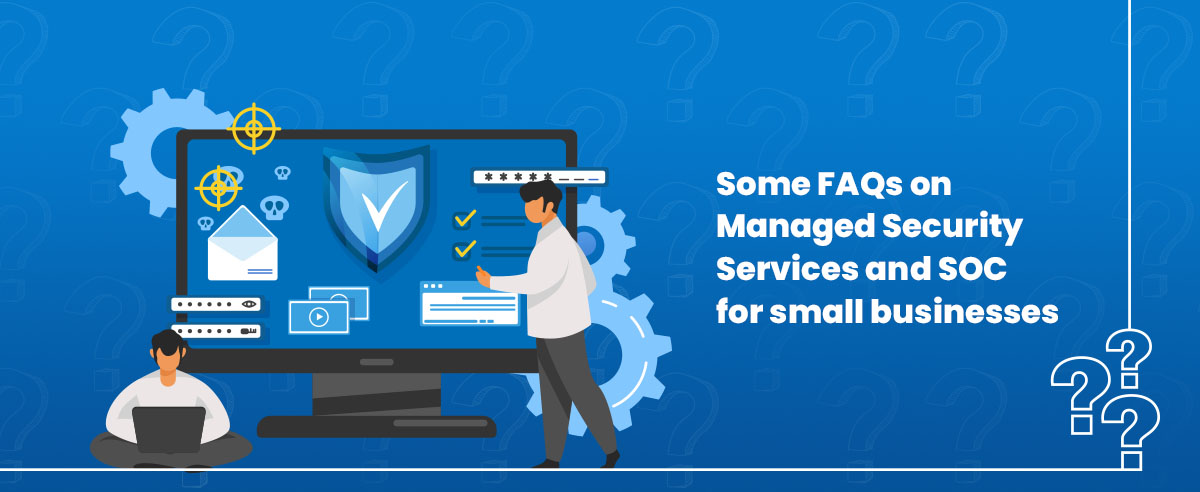 Q1. What are the benefits of Managed Security Services and SOC for small businesses? 
Managed Security Services and SOC can provide small businesses with access to advanced security solutions they may need help to afford in-house. They can help small companies to comply with regulatory requirements, protect sensitive data, and mitigate risks.
Q2. Can Managed Security Services and SOC help prevent data breaches?
Managed Security Services and SOC can help prevent data breaches by identifying potential vulnerabilities in your IT systems and applications and implementing security controls to mitigate them.
Latest posts by Prajakta Marathe
(see all)