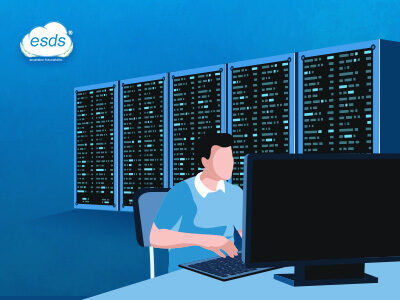 Managed Security Service Provider (MSSP)
What is Managed Security Service Provider (MSSP)?
A managed security service provider is an IT service provider mainly delivering security services to different organizations. The MSSP expert team manages organizations' security, allowing organizations to focus on core business. An MSSP's job is to assist in protecting businesses from security risks/ threats, whether offering tools and services that safeguard corporate information or assembling a team of security specialists who can respond to intrusions as they happen.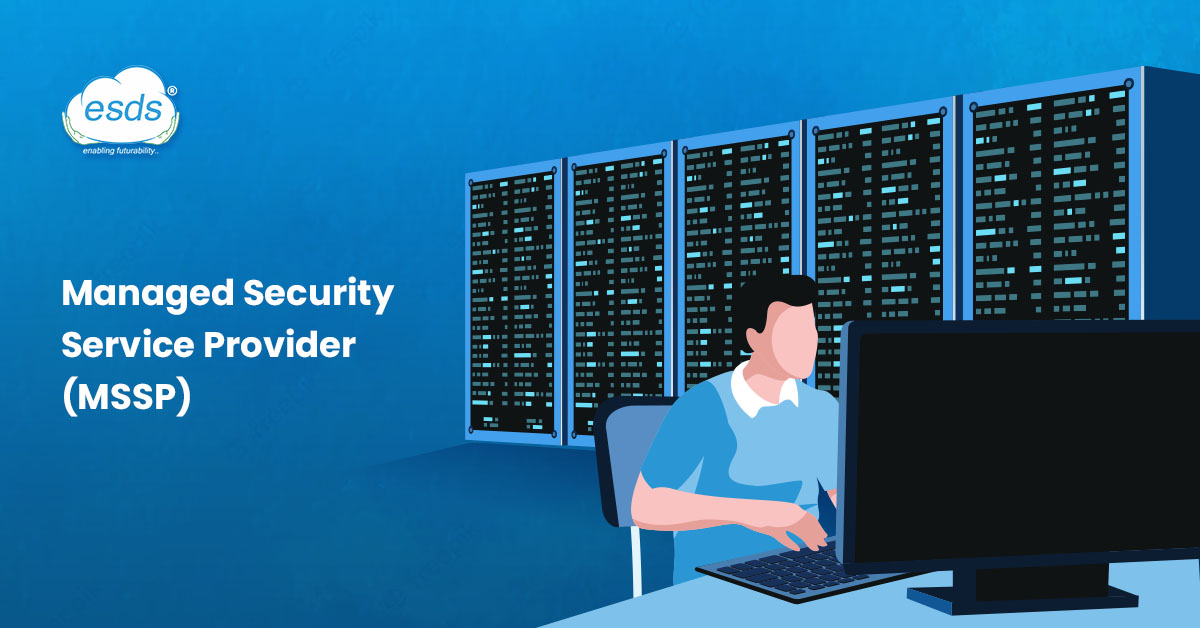 Many MSSPs majorly offer SOC services that take care of the overall IT security of businesses. MSSPs offer cybersecurity monitoring and management, including firewall management, virus and spam filtering, intrusion detection, and intrusion prevention systems. MSSPs also manage system updates, alterations, software patching, application security, and security of on-premises infra, data, applications, and the cloud.
What is the Difference Between MSP and  MSSP?
MSP stands for Managed Service Provider, while MSSP stands for Managed Security Service Provider. Both are service providers offering a range of services to their clients, but there is a key difference between them.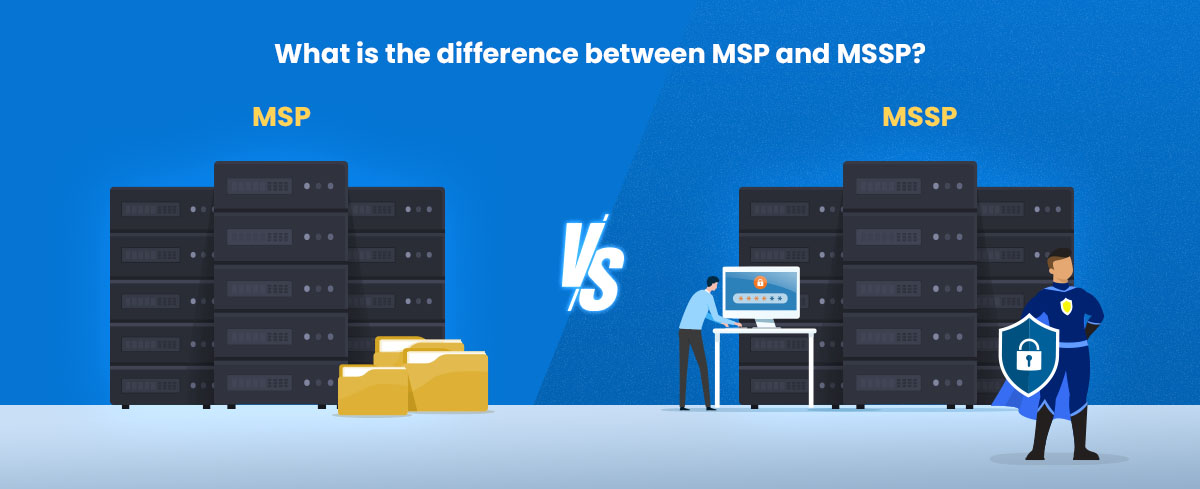 An MSP typically offers a broad range of IT services, such as hardware and software maintenance, network management, and helpdesk support. In addition, MSPs usually focus on ensuring that their clients' IT infrastructure is reliable, available, and performing optimally.
On the other hand, an MSSP specializes in security-related services. This includes security assessments, threat monitoring, incident response, and security management. As a result, MSSPs typically offer more comprehensive security solutions than MSPs.
MSP provides a broader range of IT services, while an MSSP specializes in security-related services. While some MSPs offer security services, they are typically less comprehensive than those provided by an MSSP.
How MSSPs have Evolved?
Managed Security Service Providers (MSSPs) have evolved significantly over the years as cybersecurity threats have become increasingly sophisticated and widespread.
Some ways that MSSPs have evolved:
Expansion of security services: MSSPs offer a wide range of security services, such as threat intelligence, vulnerability assessments, risk management, compliance management, and incident response.
Emphasis on proactive security: MSSPs focus on proactively identifying and mitigating security threats rather than just responding to them.
Increased specialization: MSSPs have become more specialized in specific security areas, such as cloud security, network security, application security, and endpoint security.
Integration of technologies: MSSPs have started integrating different security technologies to offer more comprehensive security solutions.
Compliance and regulatory support: Many MSSPs like ESDS now provide compliance and regulatory support services to help organizations meet the requirements of various regulations such as GDPR, HIPAA, and PCI-DSS.
In What Ways do MSSPs Help?
Businesses may outsource all or a portion of their IT security operations to MSSPs. These businesses provide many services, including continuous security monitoring, vulnerability risk assessment, threat information and assessments, intrusion management, video surveillance, and access control. In addition, MSSPs create rules to assist in safeguarding a company's infrastructure, offering security suggestions, some ongoing security, and some continuous security.
MSSPs like ESDS effectively and affordably defend your network and data from threats while simplifying the procedure. Working with an MSSP may be less expensive than hiring an internal cybersecurity team. In addition, MSSPs can assist firms in making financial savings on hardware and software.
Larger the business, larger the security risks. MSSP services are often advantageous for large companies because of rising security risks. Yet, as security threats change, many small and medium-sized organizations (SMBs) can gain from MSSPs. The global managed security services market is expected to reach $46.4 billion by 2025, reflecting the growing need for MSSPs.
Managed security services are divided into six main areas, including: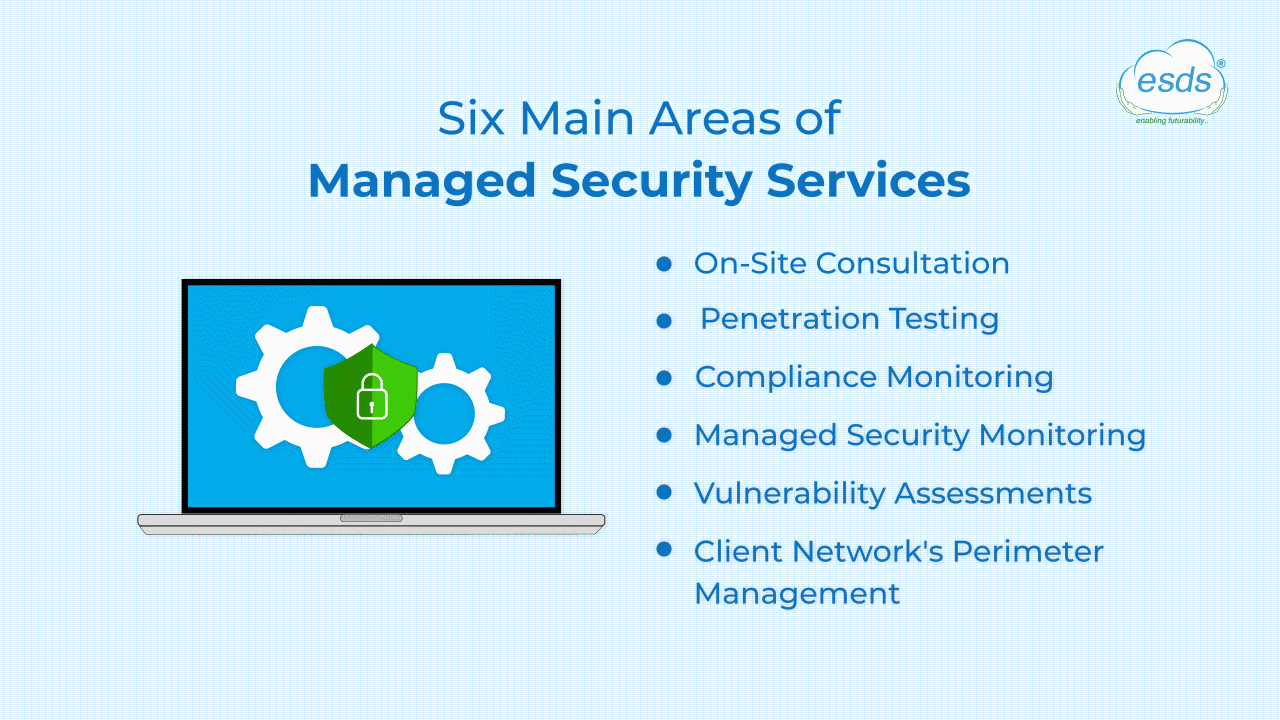 On-site consultation,
Client network's perimeter management
Managed security monitoring
Penetration testing
Vulnerability assessments
Compliance monitoring
Which Security Tools & Technologies do MSSPs Typically Deploy and Manage?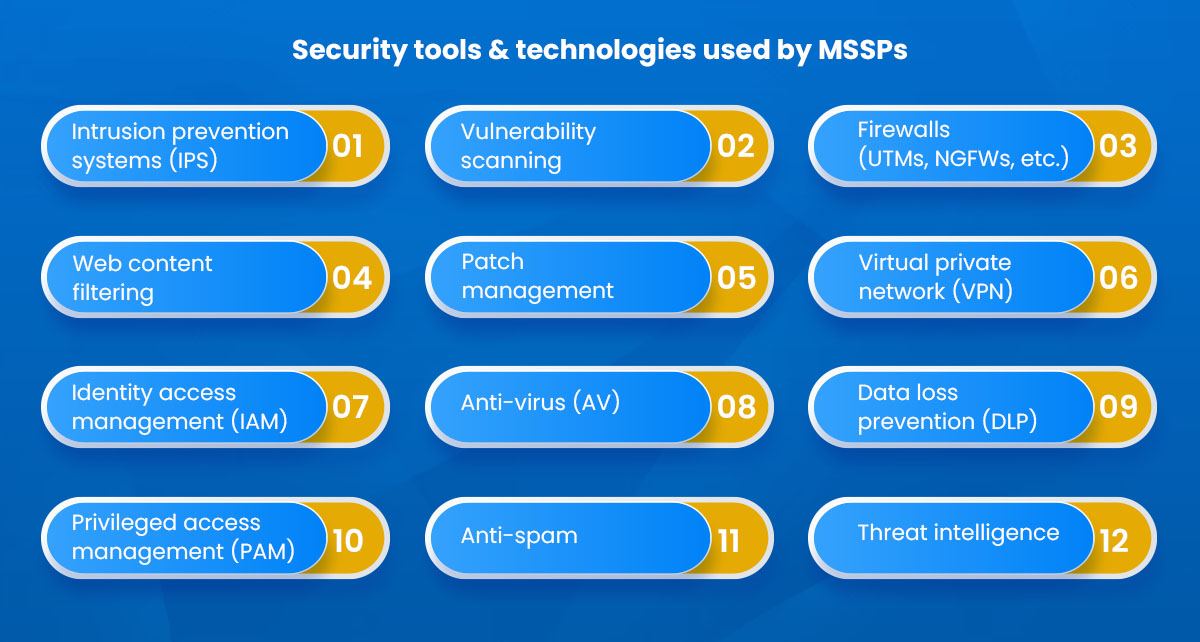 Intrusion prevention systems (IPS)
Web content filtering
Identity access management (IAM)
Privileged access management (PAM)
Vulnerability scanning
Patch management
Anti-virus (AV)
Anti-spam
Firewalls (UTMs, NGFWs, etc.)
VPN
Data loss prevention (DLP)
Threat intelligence
5 Reasons Why You Should Employ MSSP
Increase security.
Add in the necessary expertise where needed.
Recognize the best security solutions available.
Use their expertise from dealing with comparable difficulties in various customer contexts.
Boost threat awareness while hastening a security response (an attack on one customer can allow MSSP to adapt security to protect its other customers better)
How to evaluate a managed security services Provider?
While evaluating an MSSP, you should focus on these factors:
Expertise: Ensure an MSSP is staffed with industry pros, such as engineers and cybersecurity specialists.
Services: Analyze how well an organization's needs can be satisfied by the MSSP's services and how well they fit those needs.
Staff: To be accessible 24/7 and react rapidly to requirements and crises, MSSPs need sufficient qualified staff members.
Security: Recognize how an MSSP manages and handles sensitive data for a company.
Budget: To decide whether their budget can support an MSSP's services, an organization must evaluate the pricing and service levels for that provider.
Managed Security Services offered by ESDS
SOC as a Service
Security Insight Service
PAM
VTMScan
WAF
Web VPN
To Wrap up
Managed Security Service Providers (MSSPs) are an increasingly popular choice for organizations looking to improve their cybersecurity posture. MSSPs can help organizations save time and money by providing a dedicated team of security experts who can monitor their network 24/7, identify and respond to threats in real time, and provide recommendations for improving security. Additionally, MSSPs can help organizations meet compliance requirements by providing regular reports and audits.
Ultimately, working with an MSSP like ESDS can be a valuable investment for organizations looking to strengthen their security posture and protect against the growing threat of cyber-attacks. By collaborating with a trusted provider, ESDS, organizations can gain peace of mind knowing their data and systems are secure and focus on their core business objectives.
Latest posts by Prajakta Marathe
(see all)