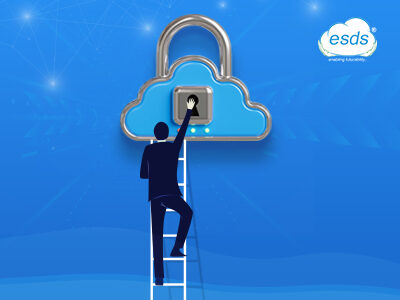 A New Era of Proactive Security with ESDS Managed Security Services
In today's world, the continually changing nature of cyber threats has prompted a comprehensive security overhaul. The latest threat landscape requires organizations to adopt a more proactive security strategy that protects against external threats as well as insider threats. With this in mind, enterprises are increasingly turning to managed security services (MSSPs) in order to safeguard sensitive data from unauthorized access and cyber-attacks. This article covers everything you need to know about managed security services and how they can help your organization proactively secure its digital assets. Read on to learn more…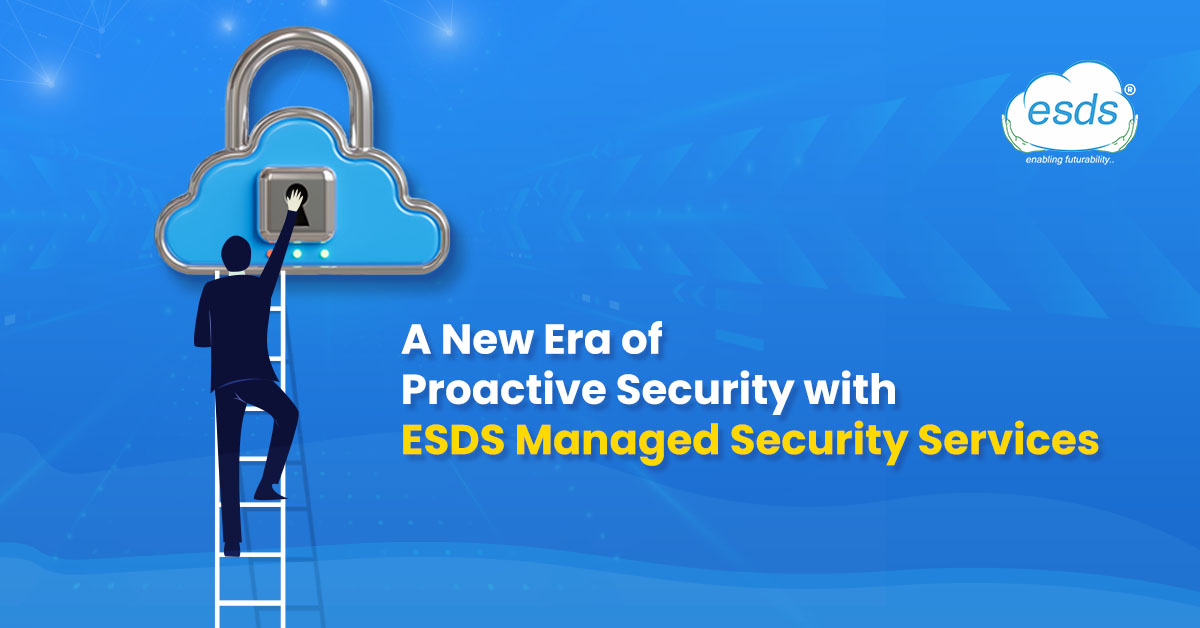 What is Managed Security Service?
A managed security service covers a wide range of cybersecurity services, from traditional managed services such as managed network security and managed threat detection to emerging managed services like cybersecurity risk management, DevOps security, and artificial intelligence. With managed security services, the focus is on proactively protecting the most critical assets while managing the costs of the less essential services. The key benefits of managed security services include convenience, scalability, and flexibility.
How does Managed Security Service differ from the on-premise solution?
Managed security service providers typically offer a range of cybersecurity services, including risk management, incident, and audit management, data loss prevention, and compliance. Unlike an on-premise solution, which is a fully integrated combination of hardware and software, a managed security service typically uses both on-demand resources and cloud services to provide a range of cybersecurity services. This approach gives businesses more flexibility by enabling them to scale, change and focus their resources as needed.
Benefits of Managed Security Services
With managed security services, you don't have to worry about managing different vendors, contracts, and employees. Instead, you simply sign a contract with your managed security service provider to get the right level of access, support, and protection.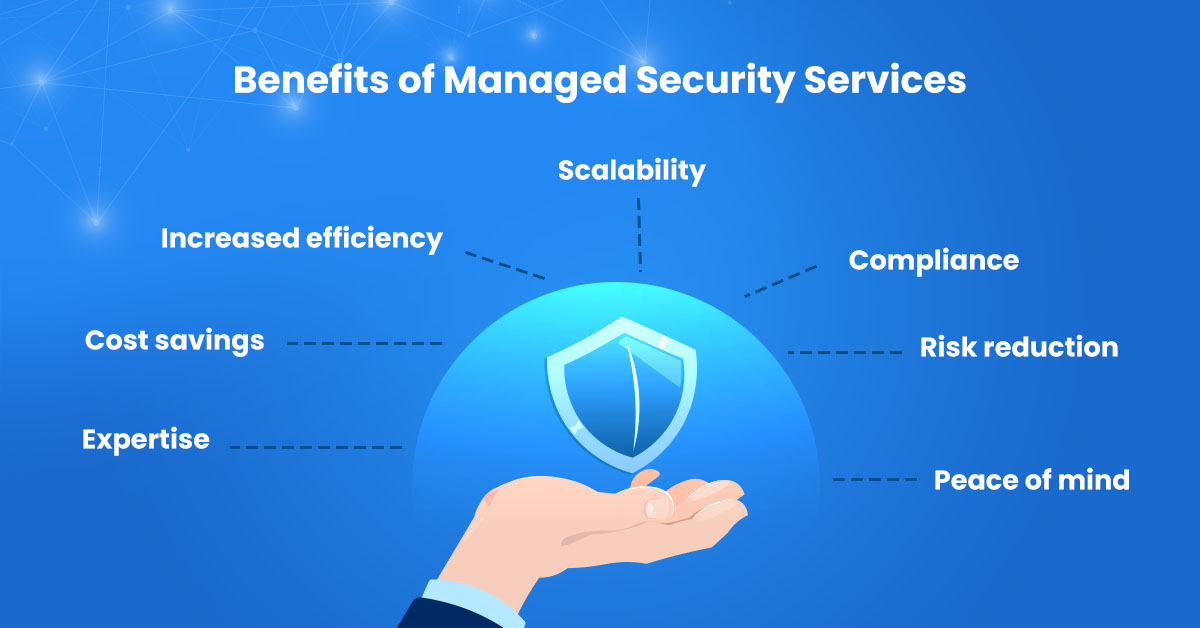 Managed Security Services (MSS) offers several benefits to organizations, including:
Expertise: MSS providers have dedicated security experts who stay up-to-date with the latest security threats and technologies, providing a higher level of protection than in-house IT teams may achieve.
Cost savings: Outsourcing security services can be more cost-effective than building and maintaining an in-house security team. MSS providers can also provide economies of scale, resulting in lower costs for the services they provide.
Increased efficiency: MSS providers use automated tools and processes to monitor and manage security, which can result in more efficient and effective security management.
Scalability: MSS providers can easily adjust their services to accommodate the changing security needs of an organization.
Compliance: MSS providers can help organizations meet regulatory compliance requirements, such as PCI DSS, HIPAA, and others.
Risk reduction: MSS providers can help organizations reduce the risk of security incidents by providing proactive monitoring, management, and response services.
Peace of mind: By outsourcing security services to a trusted MSS provider, organizations can focus on their core business while the MSS provider handles the complex and ever-changing security landscape.
Why choose a Managed Security Service?
Managed security services are designed to help organizations scale and protect their assets as they grow. They provide an easy way to add security services to your organization without expanding your team or hiring new staff. Managed security services also help minimize risk and keep costs low. They can help organizations mitigate threats through better detection, analytics, and decision-making technologies, as well as provide relevant context for those threat indicators.
Selecting the right Managed Security Service Provider
When selecting a managed security service provider, organizations should factor in the following:
The provider's ability to scale quickly to accommodate growth. The provider's experience managing various security requirements.
The provider's ability to provide services cost-effectively.
Managed security service providers have a wide range of skills and experience, including cybersecurity risk management powered by artificial intelligence, cybersecurity incident and threat management, managed network security, and managed threat detection.
ESDS Managed SOC Services
ESDS offers end-to-end Security solutions for all your business needs in one place. ESDS, under its Managed Security Services (MSS) portfolio, provides a suite of security services catering to a range of security requirements of customers across verticals.
ESDS Managed Security Service offerings
DLP
Data Loss Prevention for Endpoint / Network / Email Configuration & Management of DLP
Policy Creation & Deployment of Policy within the organization
Firewall
Monitoring & management of Firewall
NextGen Capabilities implementations
Policy Configuration
Log Management
Policy Recommendations
VPN
Secure connections
SSL Based VPN services
User Onboarding
Access Based Mechanisms
PIM Services
Support for Multiple OS
Role based Access
Command and Application-Level control
EDR
End User Control
Malicious behavior Detection & Prevention
WAF
OWASP Top 10 Support
Secure Web Applications
Custom Rule Support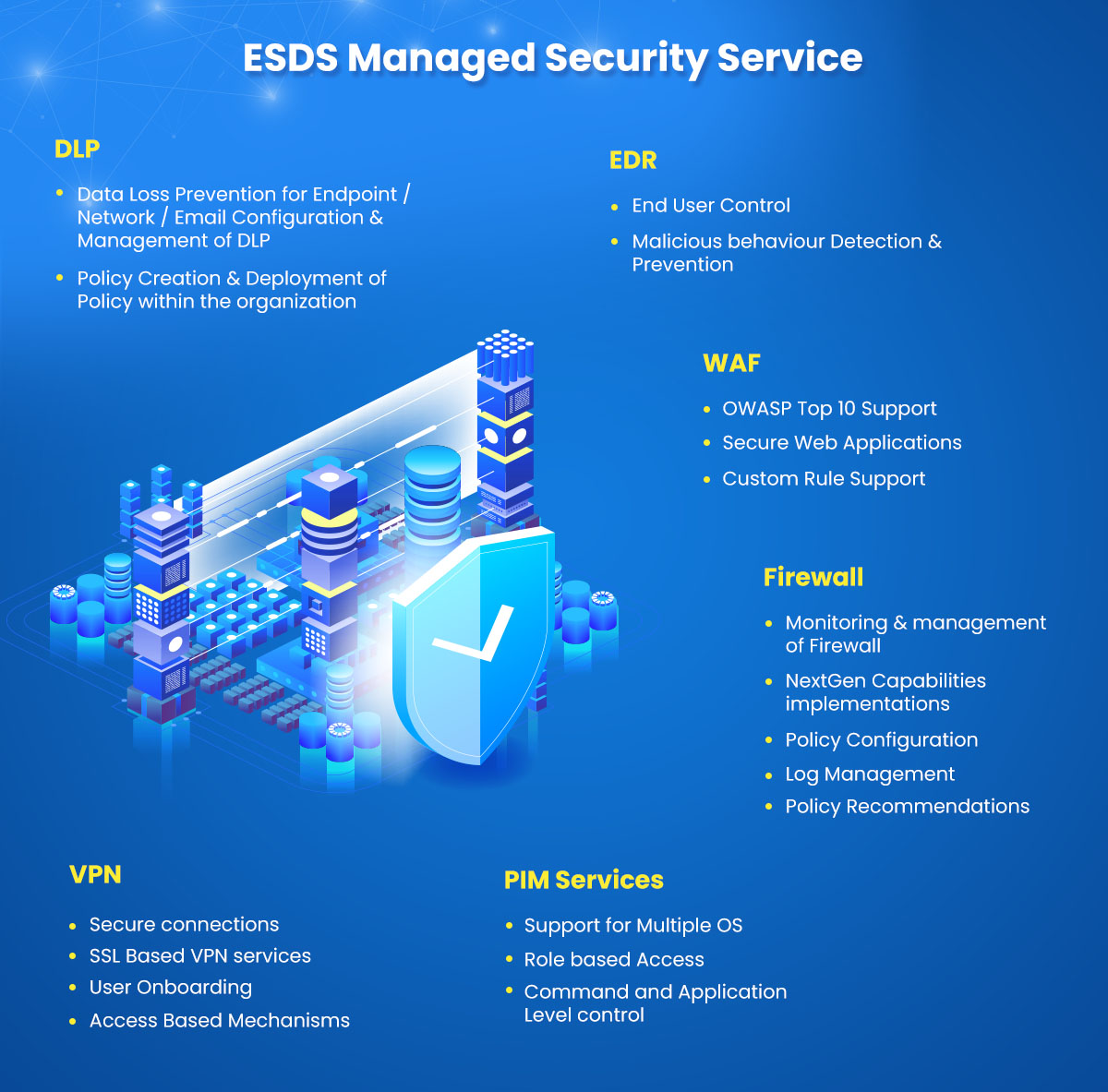 Conclusion:
As cybersecurity threats become more advanced, the need for a managed security service has never been greater. With these benefits in mind, businesses increasingly turn to managed security services. This article covered everything you need to know about managed security services and how they can help your organization proactively secure its digital assets.
Latest posts by Jyoti Karlekar
(see all)