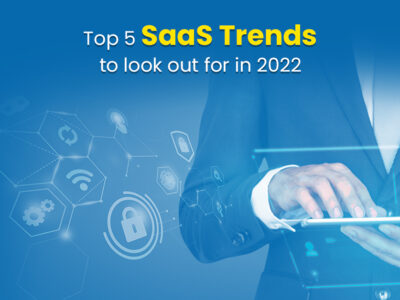 Top 5 SaaS Trends to look out for in 2022
Since we are living in a digitalized world, the SaaS industry has progressed remarkably against the pandemic and its challenges. Today, SaaS (Software-as-a-Service) solutions are a chunk of almost every commercial workflow. It's a given because of these offerings' accessibility, versatility, cost-effectiveness, and agility. With SaaS trends taking over the industry, a lot is set to change in the technology world. We have curated relevant facts about SaaS mechanisms and trends so that you don't have to!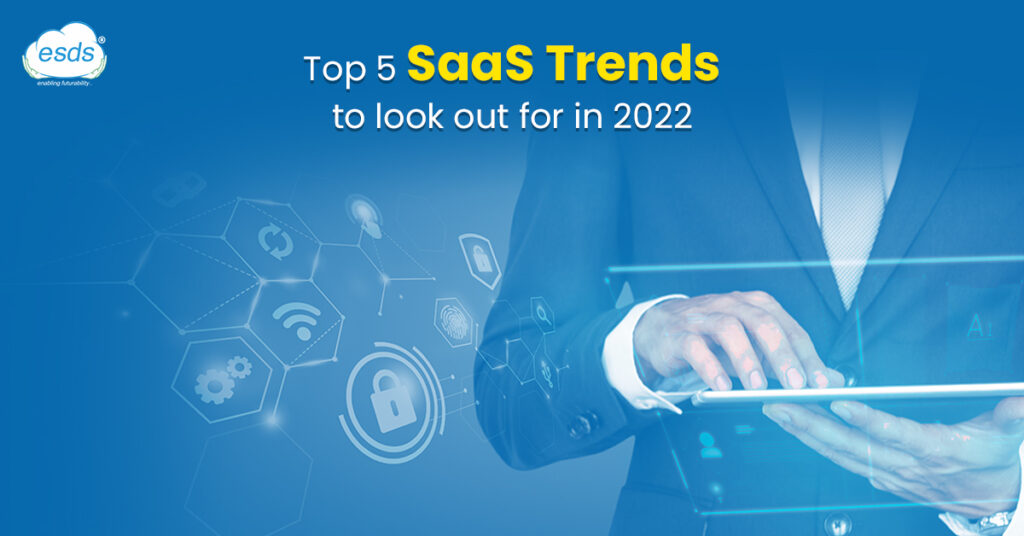 Today, Software-as-a-Service (SaaS) solutions are a part of nearly each business workflow. However, a lot is unfolding with SaaS coming into play – pricing policies are changing, new technologies such as AI and Machine Learning are shaping up the near future. Some of these changes seem superficial, but they may have a significant impact on the operational costs of a business. Others are critical and require close monitoring to see how they pan out.
During the ordeal of the pandemic, SaaS – in FinTech, Databases, Multimedia, Automation, cyber security, and the IT sector overall – saw a stable capital flow, whereas the entertainment, travel, sports, and hospitality industries saw a hit. However, online banking, payments, online delivery apps, OTP Platforms, and various online portals saw a visible surge. This made sure that the SaaS Industry drew sharp attention from investors across the globe. The compliance requirements shaped by the GDPR and CCPA unlocked new investment opportunities for SaaS vendors who quickly incorporated privacy regulations into their applications. A notable trend to focus on is that SaaS sellers will include more free trials in their pricing plans. Typically, organizations use more free apps than paid ones; but there has been a great transition to paid customers for trial periods in recent times.
Top 5 SaaS trends you should know in 2022
SaaS software is one of the rapidly emergent segments of the IT Industry. The SaaS market is predicted to grow by 12% per year (Source: Gartner). So let's look at where Software as a Service is heading in 2022.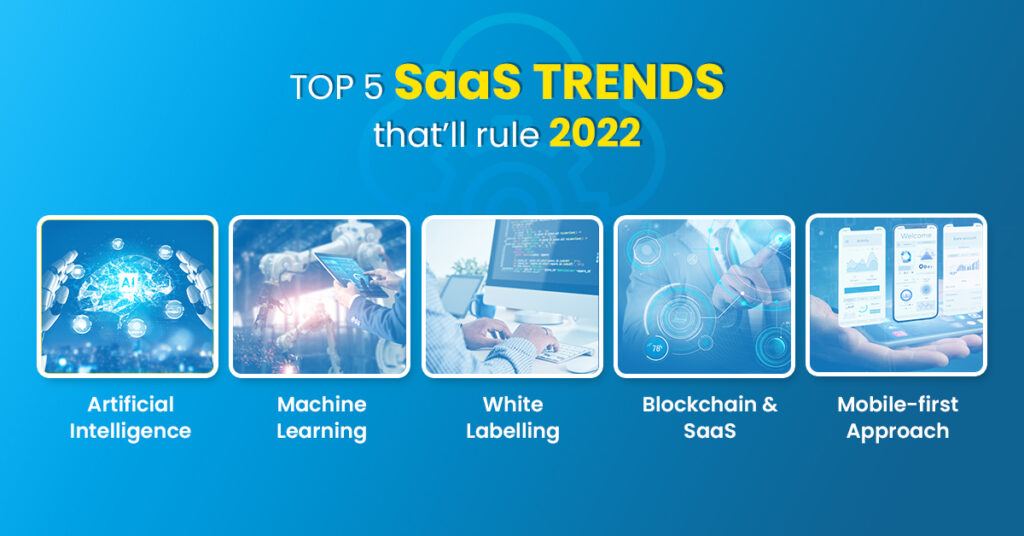 1. Artificial Intelligence
Artificial Intelligence is no more a budding technology but something that is being adapted promptly globally. It has certainly taken the world by storm. AI introduced businesses to a newer horizon of opportunities. AI is undoubtedly the most impactful SaaS trend, being the prime in the cloud industry. The global AI market will snowball at a whopping of $190.61 billion by 2025 (SEMrush). AI-based SaaS trends in 2022 will be a standard unit of the Software as a Service. Not only this, AI will enhance the SaaS ecosystem by augmenting human capacity by offering the following;
Pattern recognition
Advanced CRM systems
Automated anomaly detection
Automated data alerts
Increased data security
The progressive AI systems of the present day have reinforced SaaS platforms and amplified users' efficiency.
2. Machine Learning
Machine Learning, a subcategory of AI, is all set to lift the SaaS market across the IT world. ML (Machine Learning) is one of the most prominent B2B trends of the SaaS Industry. AI and ML-powered SaaS model endows businesses to mechanize precarious amounts of business operations. This enables overall business growth and SaaS growth and enhances the strategy. Industries can augment business competence by upgrading their software applications. ML allows businesses to gibe deeper into data insights that enable improved decision-making. Machine Learning in SaaS helps organizations to advance their customer service with automated chat operations like chatbots promptly.
3. White Labelling
White labeling is a rapidly growing SaaS market trend in the cloud computing dominions. White-labeled SaaS is advantageous to companies, especially start-ups and entrepreneurs. If you are a small business owner, you have to deal with various software providers to assemble your work; this increases expenses and costs management time. White-label SaaS products offer comprehensive saleability for a business that wants to brand the SaaS platform as its own. White-label products are aimed to have no branding when sold to the clients. The clients may choose to brand it as their own and further resell it to the customers. This is why business owners are turning to white-labeled SaaS solutions. Also, enterprises can benefit from cohesive involvement and acknowledgments to the tailored features and interfaces. This trend has been around for a while, and it will continue beyond 2022. We all know the need for a one-stop-shop platform is a trend that has caught up. These factors have kept the white-labeling SaaS trends going.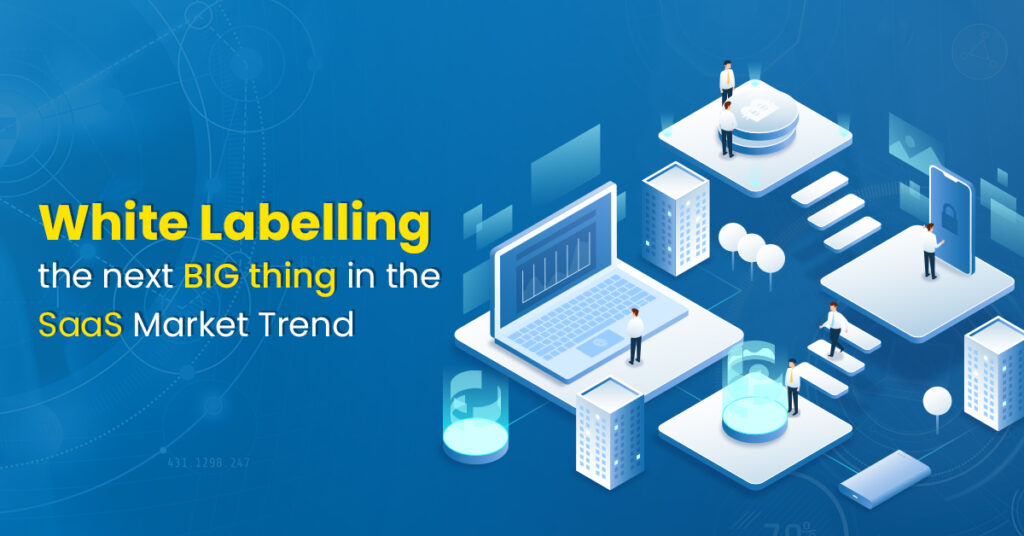 4. Blockchain and SaaS
In a recent study by Markets and Markets, the Blockchain Market is expected to hit $67.4 Billion by 2026. At the moment, Blockchain and SaaS are the uproars in the IT world. With both the sectors budding at a great pace, they will certainly influence each other enormously. One of the SaaS trends 2022 is bound to be captured by. What is important to note is that Blockchain can help SaaS businesses shape dependable systems and evade the security challenges related to traditional databases. Blockchain will certainly enhance business reliability, which enhances customer loyalty. This technology certainly aims to disrupt SaaS verticals like online payments, auditing, tax collection, and compliance immensely. It's foreseeable that blockchain technology will become a perpetual feature in SaaS offerings. It can be optimistically predicted that this technology will become the hottest trend in 2022 in the IT ecosystem.
5. Mobile-first Approach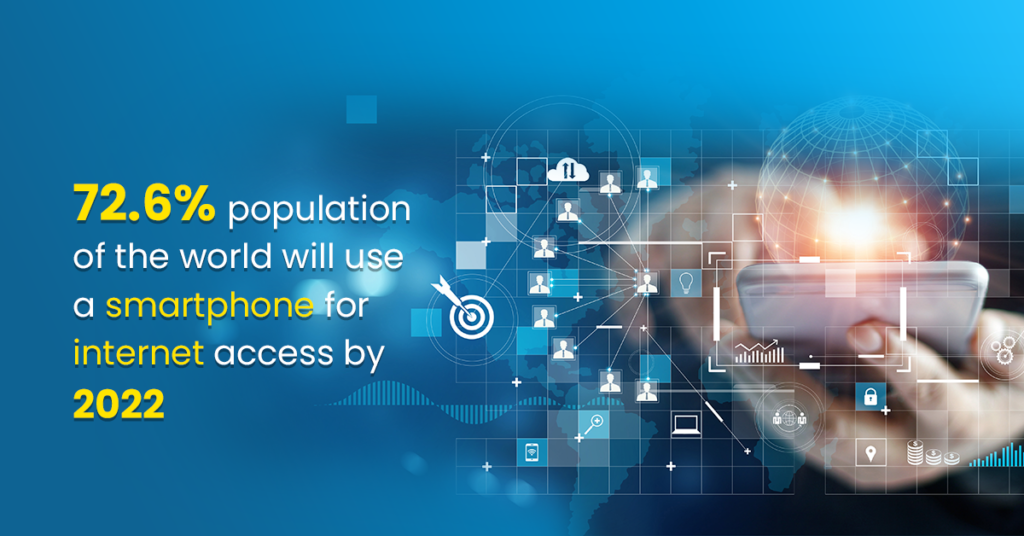 Corporates, business owners, individuals, and almost everyone is progressively running their day-to-day maneuvers from their smartphones. The pandemic urged that working remotely was the new drift. This paradigm shift in mobile device norms has certainly jammed the attention of SaaS vendors, and they are successfully countering the demand. The pandemic made sure that the mobile-first approach trend has the most plausible reasons for its survival. According to a report by CNBC, 72.6% of the population will use smartphones for entertainment, communication, e-commerce, work, gaming, and surfing by 2022. Quite similarly, according to one more study by eMarketer, the average person spends over 120 hours per month starting at their smartphones (CNBC, 2019). These numbers are predictive of how the landscape of the SaaS market will evolve. It is safe to say SaaS businesses will continue creating and refining mobile apps for their tools and services.
As a modern business with such cut-throat competition and ever-changing technology, you cannot afford to miss out on the benefits of SaaS. The SaaS trends we just discussed will propel the industry to new heights, that's for sure. To get the best SaaS overview, read ESDS's blog on the Software as a Service (SaaS) Model.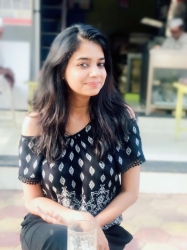 Latest posts by Snehal Sharma
(see all)