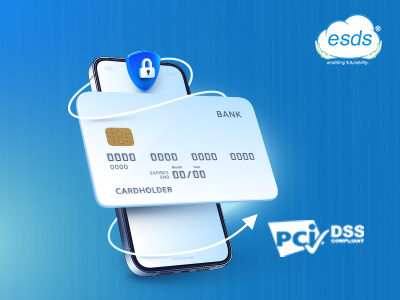 The PCI DSS Compliance and Why It Is Important for Your Business?
Businesses are no longer just physical spaces. They are more of the virtual ones that can be accessed and breached from multiple devices anywhere, anytime. If you are a business dealing with your customers through payment card transactions, you must be PCI DSS compliant. Naturally, you want to safeguard your customers and yourself and lessen the possibility that a cyber-attack will have a negative impact on your business- but have you ever considered the upsides of PCI DSS compliance for your business?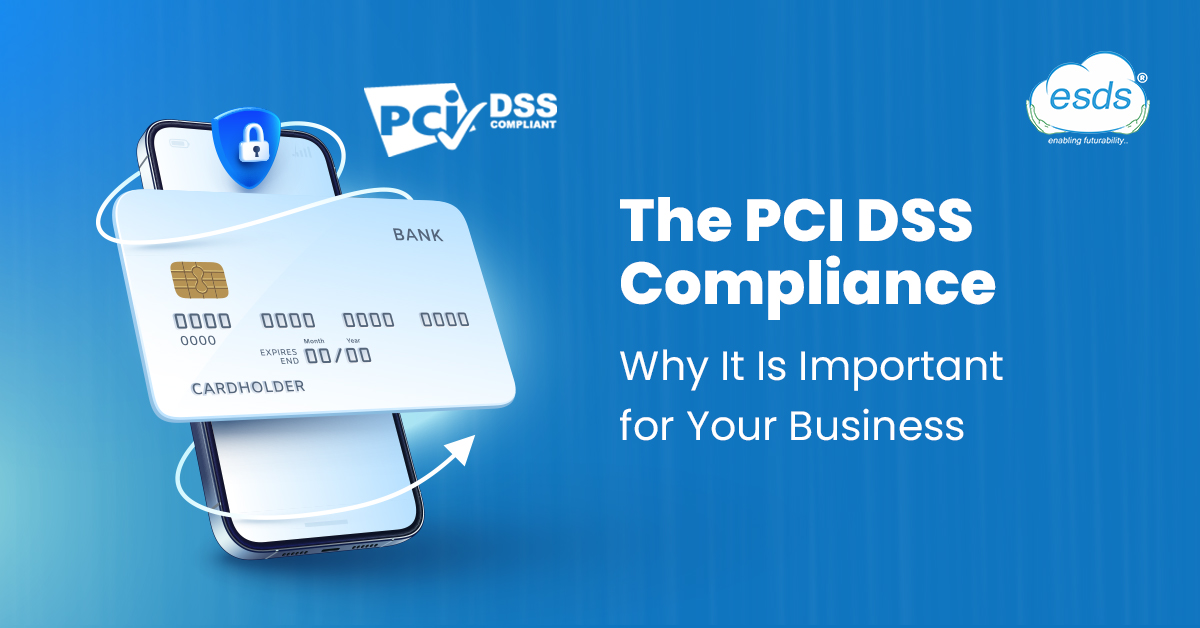 To take the leverages of e-commerce, many businesses today have switched from offering physical to digital goods and services. But, on the other hand, there is always a chance of a pricey data breach. So, businesses must increasingly ensure the security of the credit and debit card information, customer identification numbers, and user account information stored in their systems.
Compliance with PCI DSS – What it Means
Credit cards, sensitive payment data, and other identifiers are governed by the Payment Card Industry Data Security Standard (PCI DSS) – a set of guidelines. It comes in the form of a widely used set of practices and guidelines designed to maximize the security of credit and debit card transactions. The personal information of the cardholder can never be misused. Any merchant or service provider involved in handling, sending, or storing cardholder data must adhere to the PCI DSS.
Twelve requirements make up the standard prerequisites, divided into six control objectives. These control objectives aim to safeguard cardholder data using particular information security methods. You risk losing your ability to process cards or getting fined if you don't follow the PCI DSS requirements.
Why Should You Get PCI DSS Compliant?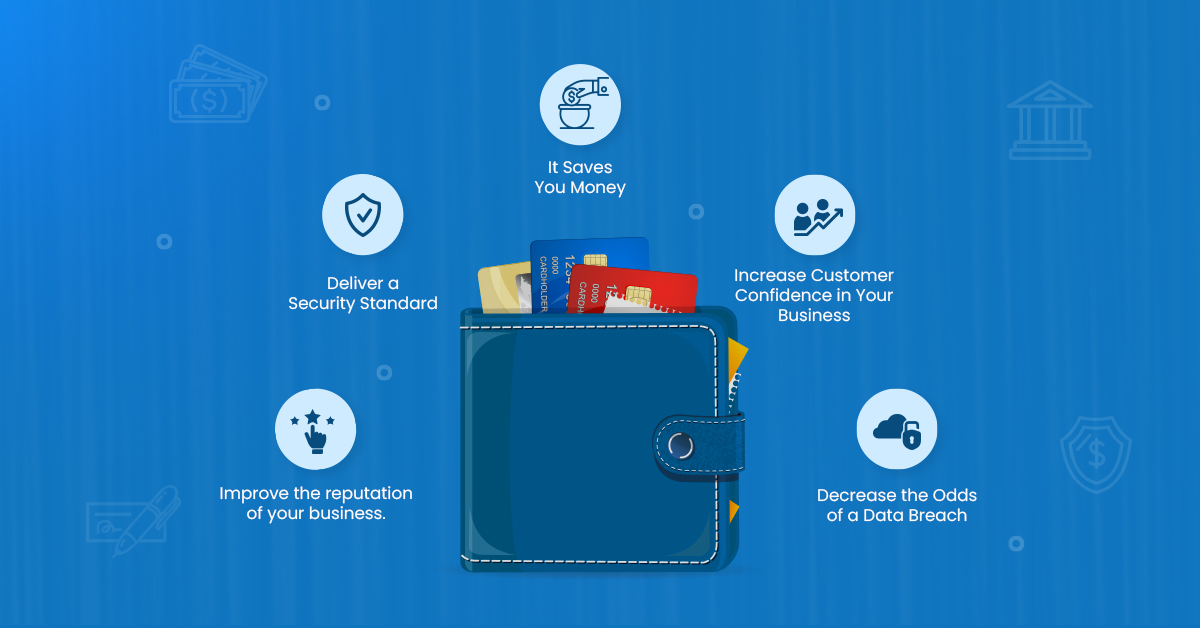 Increase Customer Confidence in Your Business
Your customers don't just want to know that you have great products and services. They seek assurance that you're taking the necessary steps to keep them safe. When customers visit your business, they want to feel confident that you will protect their data as much as possible.
Customers want their credit card, payment, and contact information to remain private and not shared with a random hacker who happens to break into your system. When you comply with PCI DSS, your customers know that you are taking the minimum steps to keep their data safe, increasing their confidence in your business.
Compliance with PCI DSS lowers the risk of data breaches. This minimizes your worries and enables you to concentrate on your day-to-day business operations.
Decrease the Odds of a Data Breach
Simply locking your physical doors is not enough to keep business safe anymore. Businesses, increasingly more on the virtual front, can be accessed and breached from multiple devices. With different compliance regulations in place today, it's time to get some new locks that monitor all of the channels your consumers engage with your business on.
These locks come in the form of compliance procedures, two-factor authentication, access control, and many different procedures that will keep your and your customers' data safe, wherever it may be.
PCI DSS compliance isn't just about checking off a list of guidelines. It's a real and proven way to protect your and your customers' data from outside attacks. A recent Verizon study found that compliant businesses are 50% more likely to withstand a breach successfully.
With PCI DSS, your business avoids vulnerabilities in all channels through which it engages with its customers. It requires evaluating your website and updating it regularly to get rid of all weaknesses that risk exposing your cardholder data.
Deliver a Security Standard
PCI DSS furnishes your business with a baseline of security requirements. You will know where to start when creating your security program and how to deal with a potential security breach. Correspondingly it helps you understand how to organize your customer data.
Reducing the risk of a data breach may save you a lot of money. Data breaches usually come with significantly heavy fines. You might have to pay for replacement credit cards, compensate for your customers' losses, and pay investigation costs. All of these costs can be substantially overwhelming, even for large businesses.
Improve the reputation of your business.
Customers are aware if security breaches hit, and usually, they experience businesses that fail to provide adequate security. It is imperative to offer your customers with a minimum level of protection if you want to maintain the reputation of your business, including compliance with PCI compliance standards.
Your customers will know that you are operating in their best interests when you keep your business secure. On either side, a data breach or a lack of security guidelines can damage your company's reputation.
PCI DSS compliance isn't just a money-saving measure. It is a crucial measure for enhancing your business's security and keeping your customers protected, and the benefits make it well worth the effort to stay in compliance.
Get Compliant with ESDS
It was not too long ago that ESDS introduced the concept of Banking Community Cloud in the IT and BFSI segment. It is the world's first BFSI Community Cloud that has connected more than 450 cooperative Indian banks.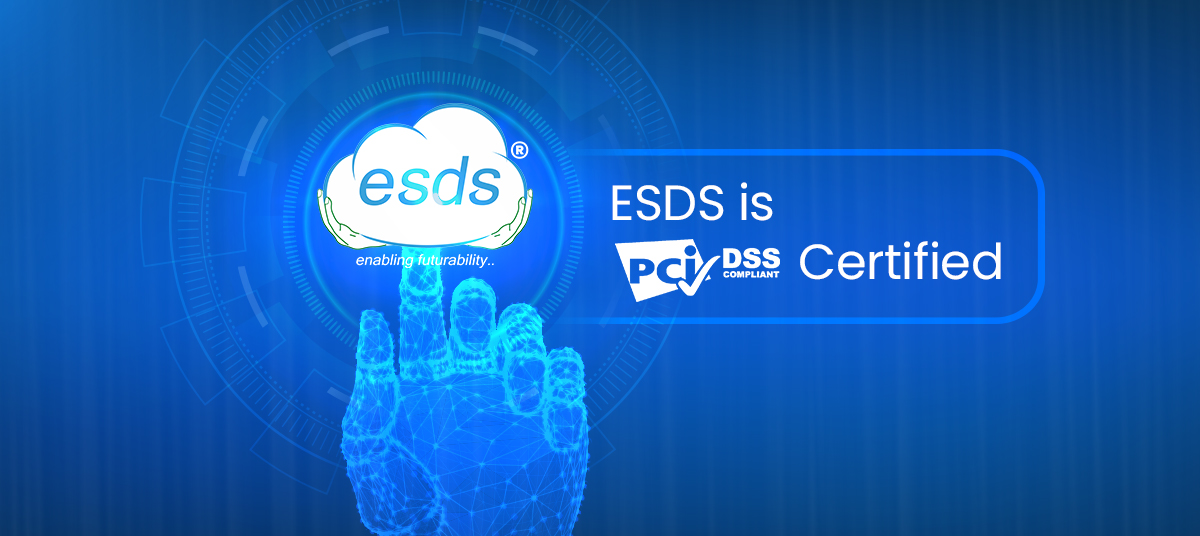 ESDS' Banking Community Cloud platform includes everything from digital banking, IT infrastructure, hosted payment platform, an AI chatbot, and its own security scanner, VTM Scan. ESDS is currently connected to and is monitoring 2,000+ bank branches. More than 450 banks are hosted on eNlight Cloud Platform for DC & DR services, and we are the 1st successfully implemented Indian ASP model.
ESDS is certified with PCI DSS and authorized to assess businesses against this standard so that we can maintain high levels of ongoing security of sensitive data. For us, trust is the most critical aspect of a customer relationship – particularly when customers share their payment information online.
We understand that building that trust back with the customers after making a mistake is extremely hard. Luckily, we have a stringent regulation for payment processing – the PCI DSS, that safeguards our customers and our business.
Latest posts by Anushka Shrivastava
(see all)