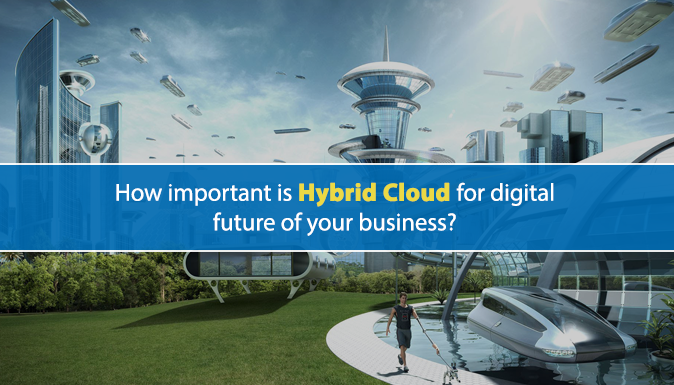 How important is the hybrid cloud for digital future of your business?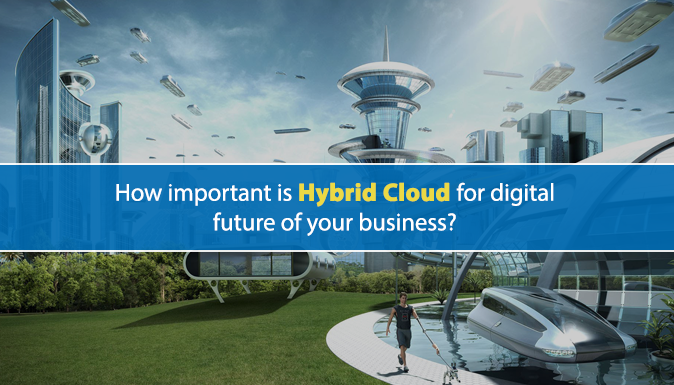 Hybrid cloud is important for digital future in order to achieve business goals and objectives, minimizing IT costs and manage IT complexity.
According to Veritas technologies, about 75% of enterprises are adopting a multi-cloud strategy to support and manage their workloads. A blend of cloud infrastructure environments enables the organisations to achieve a high level of speed, scalability, security and performance. This heterogeneous mix of on-premises, private cloud and public cloud services is what we better know  as 'hybrid cloud'.
Hybrid Cloud for CIO
The CIOs aim to achieve the noteworthy business objectives such as productivity gains, cut down on operations costs, maximize the value of existing IT and reaching out new markets.  With the emerging technology, CIO should create a fusion between existing IT infrastructure and modern cloud environment. The senior executives plan to offload most of their IT resources in the cloud.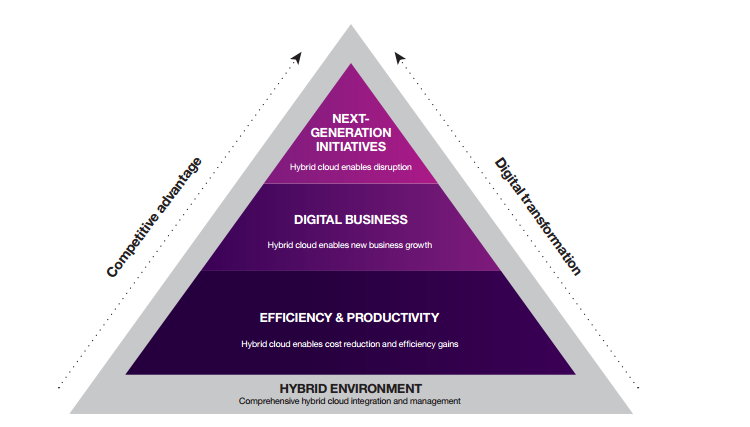 Ref: IBM report
The CIOs chalk out a technical roadmap to to drive digital business innovation, according to their business needs. CIOs leverage this model for the creation of new products and services and expansion into new markets. The adoption of multi-model cloud model accelerates the progressive digital transformation in the organization and gives a competitive advantage over the competitors.
Achievements with respect to company maturity
Frontrunners are in the forefront to gain the advantage by managing it in an integrated, comprehensive fashion for high visibility and control.
Challengers haven't entirely accomplished the unified management of their cloud environment. Though the image represents that they are on a voyage towards the advantage.
Chasers are at a very early stage to reap benefits of the hybrid model. It is quite evident from the trends that deploying this model of cloud is beneficial for the businesses.


Ref: IBM report
Why Go Hybrid?
The hybrid cloud offers a reasonable amount of control enabling more security of data and reduced risks.
A better performance and high reliability are attained due to the scalability advantage which can handle dynamic workloads.
It provides versatility and IT infrastructure cost reduction .
The availability of  a single cloud environment minimizes the complexity to manage both on-site and off-site IT. The employes can engage themselves in other areas for profit generations rather than constantly monitoring the performances.
This model of IT as providing a greater return on investment (ROI) than all-traditional or all-cloud IT environments.
This cloud model enables companies to run their legacy applications and the generalized ones in the same 'one cloud' environment.
Hybrid configuration enables architectural flexibility to customize ensure the optimal resource utilization.
Hybrid Cloud for Business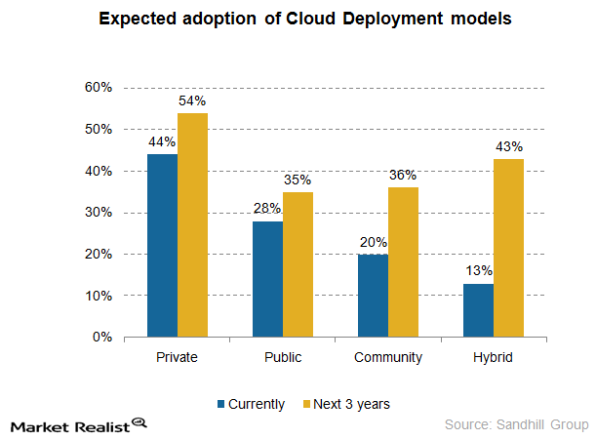 The hybrid model of cloud is going mainstream and expected to grow potentially over the next three years.
The 2016 State of the Cloud Survey shows with the growing trend of cloud adoption, hybrid cloud adoption is a decisive step for most of the companies.  Business enterprises in India are increasingly looking at a hybrid cloud that can shoulder their workloads. The customized hybrid cloud can be used to its optimal advantage. Gartner predicts that 50% of the enterprises will use hybrid cloud by 2017.
IT leaders can pick the best strategy depending on the current demands of their business, that will enable them to manage future change.
To cope up with the technological advancements and increased complexity in IT hybrid cloud is a preferably a smarter solution.
For the common kinds of business goals and objectives to be achieved by the CIOs, we can conclude that enterprises will migrate and choose the best Hybrid Cloud Hosting Services.

Latest posts by Naresh Puro
(see all)