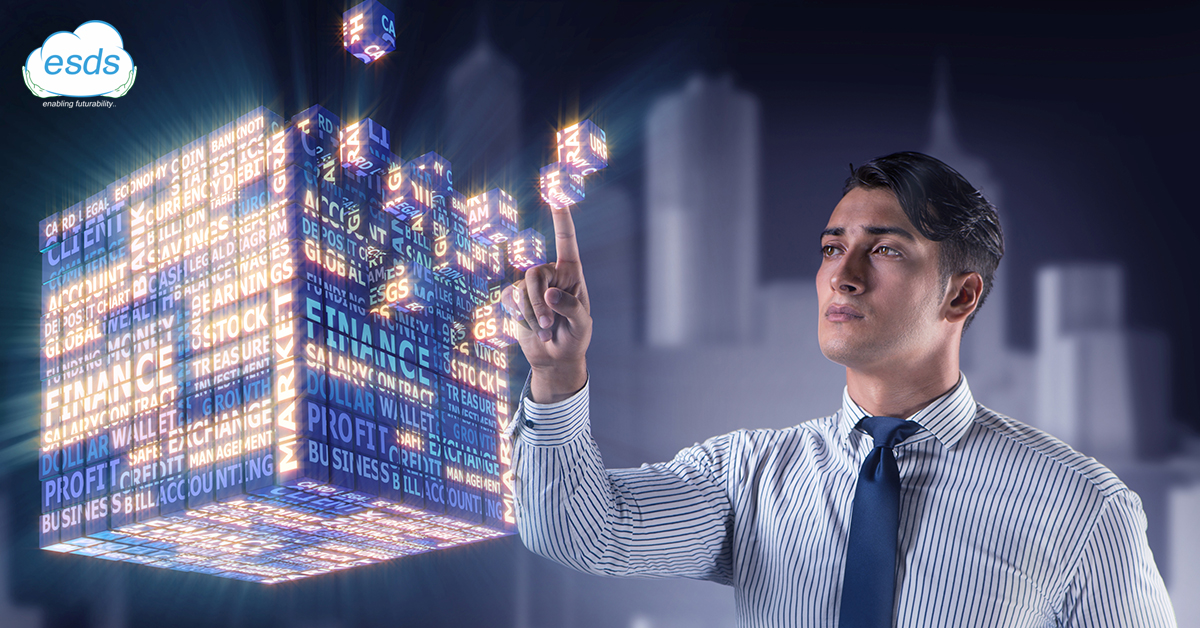 The Future Realm of Big Data…
With such rapid advancement in the field of technology and huge generation of data by individuals, it would not surprizing if every individual would be 'generating' 7 MB of data every second in the very near future. The data generated by us in the recent past has been quite significant. This huge volume of data that we are already generating has already been catalysed by the Big Data and looks there are no indications to halt this generated data.
What is Big Data?
Big Data is often used as a term for describing the large volume of structured, semi-structured or unstructured data. It holds the potential to be mined for information and used in projects related to machine learning and other applications related to advanced analytics.
Big Data holds the potential of providing the companies with key insights regarding their customers which could be used for refining marketing campaigns and techniques along with increased customer engagement and conversion rates. Businesses often use Big Data to gain a competitive edge over others who usually ignore the data as they have the ability to make faster business decisions.
With the adoption of Big Data, companies tend to become more customer-centric. The past and present data could be used for assessing the changing preferences of their customers. This allows the business to update as well as improve their marketing strategies and become more responsive to meet their customer needs and desires.
Characteristics of Big Data
Following are the 4 major characteristics of Big Data-
i. Volume: Volume of Big Data refers to the quantity of data being generated and stored. This volume of data generated usually takes place from unstructured sources. This unstructured data can also be generated when the user downloads music and videos from a website. This form of data can be filtered using the analytics tool and crucial metrics can be extracted that might be useful for the business.
ii. Variety: Variety of Big Data refers to structured, unstructured, and semi-structured data that is obtained from various sources. In the past data was collected only from databases and spreadsheets, but today data is generated and collected from various sources such as emails, PDFs, social media, etc.
iii. Velocity: Velocity of Big Data depicts the speed at which data is being created in real-time. On a broader aspect, it encompasses the rate of change, linking of incoming data sets at diversified speeds and the user activity bursts.
iv. Veracity: Veracity of Big Data depicts the biasses, noises along with abnormalities present in the data. The veracity of data often includes the quality along with the value of data being generated.
What is Big Data as a Service?
Big Data as a Service or BDaaS includes delivering the statistical analysis tools or information by an off-premise provider thereby helping the organizations in understanding and using the insights gained from large chunks of information in order to gain a competitive edge. With the huge amount of unstructured data generated on a regular basis, Big Data as a service is designed for freeing up the organizational resources by gaining advantages of predictive analytics skills from an external provider for managing and assessing large data sets. BDaaS is a form of managed services, having similar functionalities as that of SaaS or IaaS. It relies on cloud storage in order to secure the continual data access for the organization that is the owner of the information along with the provider working on it.
Use Cases of Big Data
Big Data has been considered as a modern-day tool designed to provide competitive advantages. Though by making effective uses of Big Data tools in real-life business scenarios, it can offer a number of value-added benefits.
Following are some of the added benefits and use-cases of Big Data across various industry verticals-
1. Panoramic View of the Customers
Most of the enterprises have been using Big Data for building a dashboard that can enable a full panoramic view of their customers. These designed dashboards can pull data from a diversified number of external and internal sources. This data is then analyzed and then present it to the team that has direct engagement with the customer in the organization. This is presented in a way that it can offer maximum benefit in their respective jobs. All the extracted information would help the company staff to be prepared for interacting with the customers. If the dashboards use advanced analytics or machine learning tools, then the dashboard might be able to 'guess' the reason behind the customer call. It could even provide opportunities related to cross-selling or even upselling customers on products. Companies today are investing in systems that can help in improving customer satisfaction along with increased revenues and margins.
2. Fraud Detection
For any card holder today, fraud prevention is one of the most known use cases of Big Data. Even before the emergence of advanced Big Data analytics, credit card issuers were provided with a rules-based system for helping them in case of any fraudulent transactions. Due to Big Data and analytics, today fraud prevention systems are much advanced to detect any criminal activity and even preventing fake positives. Big Data analytics can peek into the past records of fraudulent transactions and identify the changing trends. Credit card companies and retailers can accordingly plan and pay more attention to those areas that can become a hotbed for any criminal activity.
Credit card issuers are always hesitant about disclosing the advanced analytic techniques used by them for the detection and prevention of fraud. Also, other credit card firms and consultants assist other firms with technology to minimize the number of criminal transactions.
3. Reduced Burden of Data Warehouses
One of the simplest and cost-effective ways in which the organizations can use Big Data tools is by reducing the burden present on their data warehouses. A data warehouse is a common way of facilitating the business intelligence (BI) efforts of an organization. Data warehouse technology is a costly option for purchasing and running. Many business heads now demand in-depth reports and insights from the BI teams. In order to cater to this need, several organizations now have started using an open-source Big Data solutions such as Hadoop for replacing or complimenting their data warehouses solutions. Solutions based on Hadoop provide faster performance at reduced licensing fees and other costs.

Industry-wise Big Data Challenges and Benefits
The top management of every industry now recognizes and agrees that Big Data has been a key game changer in their respective industries. With Big Data now permeating in our daily lives, we are now witnessing a significant shift of focus and this is more aligned towards finding the real usage of Big Data. Most of the organizations look to have defined several goals towards the adoption of Big Data projects. The primary goal defined for most organizations remains with the enhancement of customer experience. The other goals include- reduction in costs better targeted marketing and making also making the processes more efficient.

1. Banking and Securities
Big Data Challenges
Some of the key challenges present in the industry often comprise of- securities fraud early warning, tick analytics, detection of fraud related to cards, archival of audit, customer data transformations, IT policy compliance, etc.
Big Data Applications
Big Data is being used by the banks and security firms for monitoring financial market activities. The industry currently uses network analytics and natural language processors to detect any illegal trading activity in the financial markets. The 'big boys' comprising of retail traders, big banks, hedge funds have been using Big Data to carry out trade analytics that is used in high frequency trading, pre-trade decision and support analytics, etc. The industry is also heavily dependent on Big Data for risk analytics such as- money laundering, fraud mitigation.
2. Communication, Media and Entertainment
Big Data Challenges
The consumers today expect an on-demand rich media in various formats across a variety of devices. However, some challenges related to Big Data in the communications, media and entertainment industry includes-
Collection, analysis and proper utilization of consumer insights

Leveraging the content present on mobile and social media

Understanding the usage patterns of real-time and media content
Big Data Applications
Various organizations in this industry also analyze the customer data along with their behavioral data for creating a detailed customer profile and this can be used for-
Creating content for each target audience segment
Recommending ad-hoc content demands
Measuring the performance of the content being delivered
3. Education
Big Data Challenges
One of the major industry challenges that lie behind utilizing Big Data is the incorporation of Big Data that is generated from a number of heterogeneous sources and vendors and then utilizing it on the platforms not designed for the varied data. Issues related to privacy and protection of personal data related to Big Data used for educational purposes also remains a huge challenge.
Big Data Applications
Big Data in education can be used measuring the effectiveness of the teaching staff for providing a better experience to both- students and teachers. The performance of teaching staff can be fine-tuned and measured against various metrics like- number of students, subject matters, demographics of students, aspirations that students tend to have and other variables. Also, Big Data could be used for developing courses for rectifying the students who might have been taken off-track while using the pre-existing courses.
4. Healthcare
Big Data Challenges
Despite having access to large data volumes, the industry has always faced failures in terms of utilizing the data and restraining the rising healthcare-related costs. The major factor for this hindrance lies with the fact that the electronic data can be unavailable, inadequate or at times unusable. Also, the healthcare databased having health-related information find it difficult to link data that can show patterns relevant in the medical field. Other latent challenges include- omitting the patients from the decision-making process and also using the data that is readily available from different sensors.
Big Data Applications
Some hospitals are now using the data collected by a mobile app from several patients to allow doctors for using evidence-based medicine compared to administering several lab tests for all the patients visiting the hospital. A series of tests can prove to be efficient but not sure in cost-terms. A leading university in the US is using free public health data and Google Maps for creating visual data that has allowed faster identification and efficient analysis of healthcare information used for tracking the spread of chronic diseases.
5. Manufacturing and Natural Resources
Big Data Challenges
The increased demand for natural resources has significantly led to an increased volume along with the complexity and velocity of data remains a potential challenge that needs to be addressed. Also, the large volumes of data generated by the manufacturing industry remains to be untouched. Underutilization or ineffective utilization of this data has prevented the better quality of products, energy efficiency, reliability along with better profit margins.
Big Data Applications
In case of the manufacturing industry, Big Data has enabled predictive modeling for supporting decision making that can be utilized for integrating large data volume from diversified sources. These diversified sources of data usually include- geospatial data, graphical data. data present in text form along with temporal data. Areas, where Big Data could further be enhanced, include- seismic interpretation and characterization of reservoirs of natural resources.
Future Trends of Big Data
Following are some trends that are going to dominate the Big Data industry in the future-
1. Machine Learning- the Next Big Thing
Machine learning is one of the hottest and emerging technologies today. It is predicted that it is going to have a significant role in the future of Big Data. Various online forums have agreed that machine learning is going to be the frontrunner of the Big Data revolution in the future. It is going to help the businesses in preparing the data and carrying out predictive analysis such that business could overcome the upcoming businesses with great ease.
2. Privacy- the Biggest Hurdle
Whether it is Internet of Things or Big Data, the security and privacy of data remain a major challenge for the emerging technologies. The volume of data being generated today and in the future is going to address privacy as the major obstacle. Data security and privacy concerns will be major blockheads for the Big Data industry and if the industry still fails to cope with it efficiently, many emerging technologies will get faded at their early stages.
3. More Algorithms, Less Software
There is going to be a complete shift in the approach used by the businesses towards using the software. More businesses would be purchasing algorithms, rather than creating one. Once the algorithm is owned by the businesses, they will be adding their data to it. By doing so, would provide the businesses a number of customization options as compared to buying the software.
4. Heavy Investments in Big Data Technology
Heavy investments have already been made in the past towards this emerging technology. However, the investments made by the businesses will vary according to the industry, with the increased spending remaining more or less constant. In terms of spending, the manufacturing industry will be leading. Healthcare besides banking could be seen as the industries that are going to rapidly adopt the Big Data technology.
5. Big Data Replaced by Fast Data
Some industry experts have already believed that Big Data is now on its decline stage and heading to a dead-end. They also believe very shortly Big Data is going to be replaced by fast and actionable data. Fast data could assist businesses to take correct decisions on the go. Large volumes of data might not be beneficial for gaining a competitive edge. Gaining a competitive edge would soon be dependent on how quickly the data is analyzed along with the extraction of key actionable information from the available data pool.
Big Data Growth Trends (in Numbers)
Following are some key future trends that might be observed in the global growth of Big Data-
The volume of data being created has witnessed a much faster growth than ever. By the end of next year, 2020 it is estimated that every individual would be generating 1.7 megabytes of information every second
Within a year only, the accumulated growth of world data would be staggering at 44 zettabytes as compared to today, where it lies at 4.4 zettabytes
By 2027

, it is estimated that the volume of revenue generated through Big Data Analytics (BDA) would be valued at $103 billion. During this period the CAGR would have already touched 10.5%
Hadoop has been the most popular software of Big Data. Its market expansion for the duration 2015-2022 is estimated to be at 53.7%
Growth of Big Data in Global Market
According to an online report, the growth of the Big Data market under the software and services segment is projected to rise from $42 billion in 2018 to $103 billion in 2027. During the forecasted period, the market is expected to grow at a CAGR of 10.48%.
The key growth drivers for this market vertical include- the increased number of e-commerce companies along with a fast-paced adoption of household smart devices. Further, increased investments in robotic automation can be credited as the growth drivers of the global Big Data market. Factors leading to the fuelled demand for Big Data services and solutions include- lower data storage costs and expansion of Blockchain technology.
Besides a number of growth drivers, the market can be stagnated due to high costs that are associated with Big Data technology. Also, a lack of skilled professionals in the industry can hinder the growth of this market on a global scale.
Big Data Category-wise Growth
The non-relational analytic data stores are estimated to be the fastest-growing technology category with a CAGR of 38.6% in the duration 2015-2020. Cognitive software platforms and Content Analytics have picked the growth pace with a CAGR of 23.3% and 17.3% respectively.
Growth of Hadoop Big Data Analytics Market
The global market of Hadoop Big Data analytics was valued at $6.71 billion in 2016 and is estimated to reach $40.69 billion by 2021. During the stated period (2016-2021), the predicted growth CAGR is 43.4%.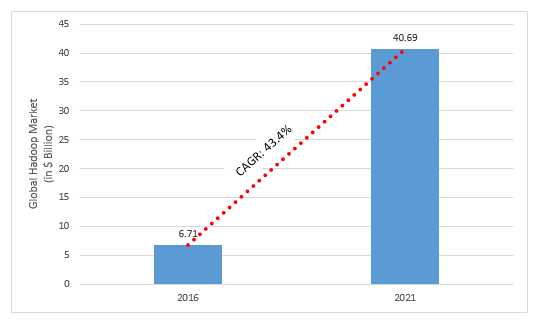 The growth during the forecasted period can be credited to the increased volume of Big Data and the emerging needs for Big Data analytics. With an increase in the volume of Big Data, companies today are now looking for alternatives for analyzing and processing huge pools of data with great efficiency and economic ways. In the present state of Big Data, huge volumes of information are being generated every day and this takes place in the form of heterogeneous databases. As a result, there has been an increased demand for effective Hadoop Big Data solutions among global enterprises, considering these solutions help in managing and analyzing huge data sets.
Growth of Hadoop and Big Data
The combined market of Hadoop and Big Data is estimated to be valued at 99.3 billion by the year 2022 as compared to 2017 when it was valued at $17.1 billion. During the forecasted period (2017-2022), the predicted CAGR is 28.5%.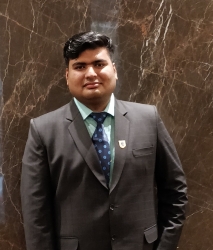 Latest posts by Rishabh Sinha
(see all)
big data
,
big data advantages
,
big data applications
,
Big Data Benifits
,
Big Data Challenges
,
big data in global market
,
Big Data in Healthcare
,
big data market
,
Big Data Solutions
,
big data technology
,
big data trends
,
education
,
future trends of big data
,
growth of hadoop
,
Healthcare
,
less software
,
machine learning
,
more algorithm