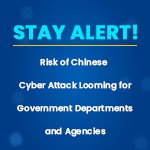 Stay Alert! Risk of Cyber Attack Looming for Government Departments and Agencies
With the COVID-19 pandemic on the rise, it's time to remain alert in both ways- physical health-wise as well as cyber health-wise. The Indian Security Agencies have warned of a possible severe cyber-attack on 2 million Indian Email holders! The warning further states that this malicious group of cyber attackers has already initiated the campaign from June 21. A senior government official in the security department has sounded alert for a possible phishing campaign that primarily aims government agencies, departments, along with trading bodies that are assigned to overlook Government's fiscal aid.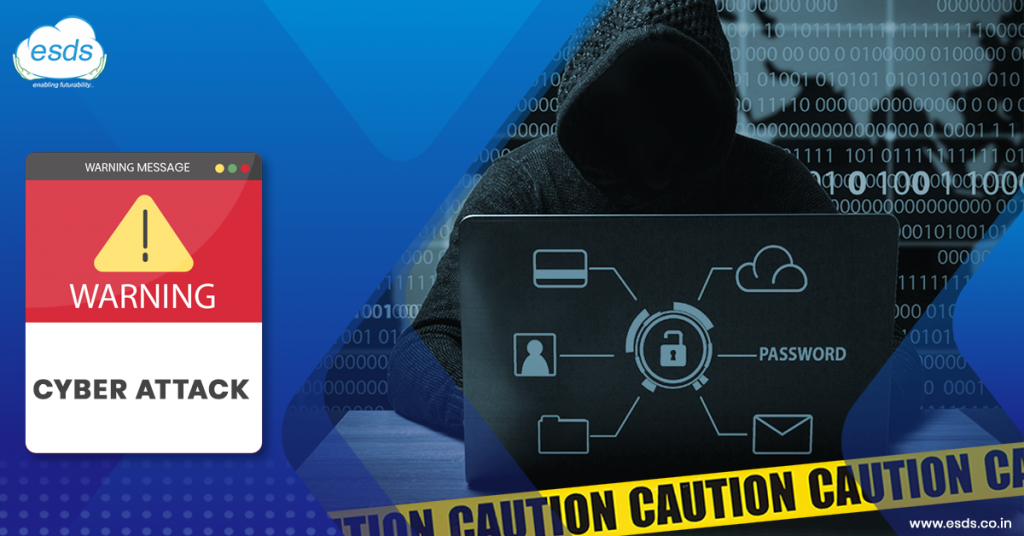 This warning comes ahead of the advisory issued by the Computer Emergency Response Team- India (CERT-In). The security agencies have warned that the Chinese cybercriminals are planning to carry out a massive phishing attack under cover of a free COVID-19 Test. The security agencies in the country have asked the Government agencies and associated bodies to stay alert against such cyberattacks.
Several cues have also been provided by these security agencies like an email id- [email protected] and email subject lines like- "free Covid-19 testing for all residents of Delhi, Mumbai, Hyderabad, Chennai, and Ahmedabad". The security agencies have also strongly emphasized to be alert for any sorts of malicious phishing emails, SMSs, and messages on social media channels that instigates the user to disclose any financial and personal information.
How ESDS Can Help You
Caring and providing the best-in-class security solutions to the customers has always has been the top-priority of ESDS. Besides being a Cloud and Advanced Technologies provider, ESDS also offers security-based solutions like a Vulnerability Scanner (ESDS VTMScan) and an Email Security Provider (ESDS Secure Edge & ESDS Secure Edge ATP).
ESDS VTMScan
With ESDS VTMScan defend your website now and get regular alerts in case of any security compromise. It detects all the Vulnerabilities, Malware, and Threats on your website and notifies you in case of any suspicious activity.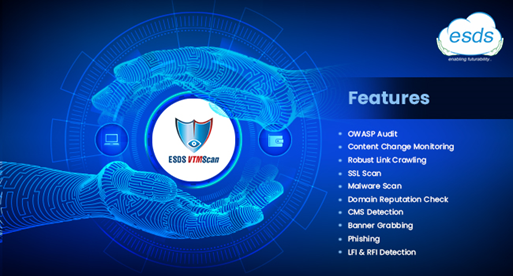 With ESDS VTMScan, you get timely audits regarding your website security and protecting your web assets. ESDS VTMScan offers you quick response, a proactive and dedicated team, deep scanning, superior user experience, next-generation security, and enhanced application protection.
ESDS Secure Edge
ESDS Secure Edge helps in scanning and filtering out emails containing Spam, Viruses, Malware, and Spoof Mails with unmatched high accuracy. Secure Edge helps in filtering emails through Anti-Spam & Anti-virus. It also checks for potential dangerous attachment blocking. It supports MS Office 365, Google Apps, on-premise, or hosted MS Exchange and other mail services.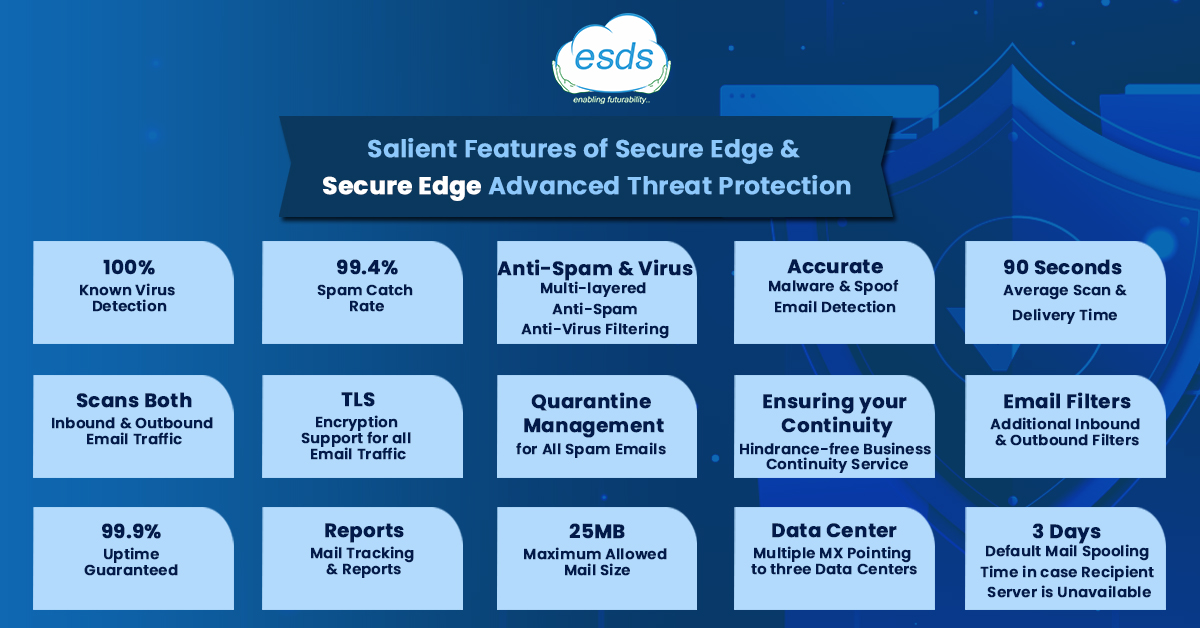 ESDS Secure Edge Advanced Threat Protection (ATP)
ESDS Secure Edge ATP helps in filtering in unsolicited bulk email messages by protecting your mailboxes from all kinds of targeted attacks. Any URL that is rewritten by ESDS' Secure Edge ATP URL Protection is checked every time the end-user clicks on it to ensure the URL destination is not hosting malware, phishing, or spam threats. Malicious URL gets quarantined.
Conclusion
On a concluding note, we must be alert all times and take proper security mechanisms against any cybercrime that might be played by the malicious actors. Having robust security tools like- vulnerability scanner and email security tools can prove to be extremely helpful to counter such digital crises.
If you're looking for advanced security solutions, feel free to reach out to our team today through
Email: [email protected] | Toll-Free: 1800 209 3006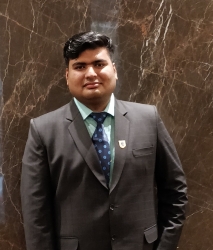 Latest posts by Rishabh Sinha
(see all)