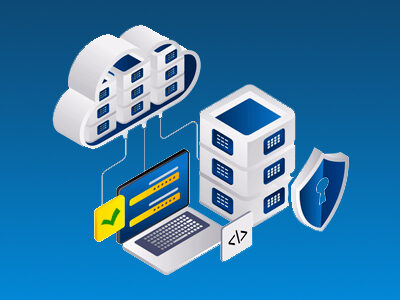 SoC-as-a-Service Benefits by Industry
Security should never have to be compromised, no matter the size of your team or the nature of your business. That's what makes subscription security services so appealing to growing businesses. You can outsource threat detection and response using a managed Security Operations Center (SOC), which, depending on the provider, may also include logs and event tracking.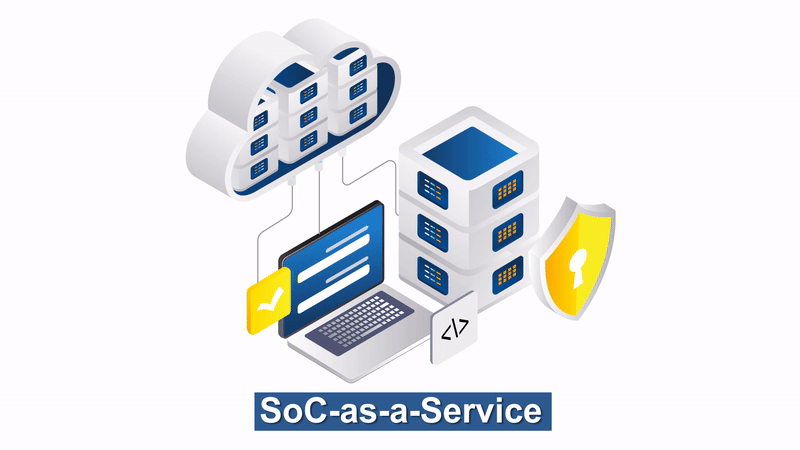 At its core, SOC is a mechanism to gather and analyze security events using information from your entire monitored IT environment. Your security team will then compile and analyze this data, making it simple for your organization to identify vulnerabilities and implement more preventative measures. Find out more about the advantages for your industry if you're thinking about incorporating a SOC solution into your current security plan.
How These Industries Benefit from a SOC-as-a-Service: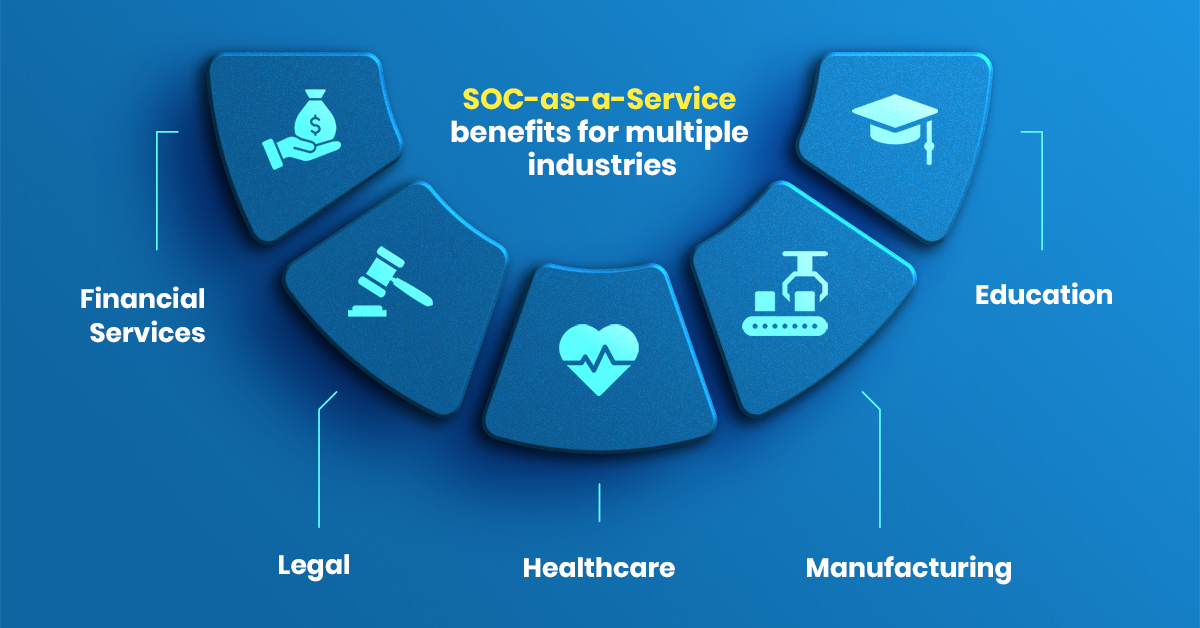 This could include local and big banks, savings and loans, credit unions, etc. The financial services industry is particularly vulnerable to cyber threats due to the sensitivity and importance of the data they handle, which includes personal and financial information, payment card data, and trade secrets. SOC as a Service can provide a range of benefits to the financial services industry:
Extend the small internal security staff
Threat monitoring and proactive hunting
Adhering to compliance laws like FRCP, ESI, GDPR, PCI DSS, etc.
Ability to report to various business stakeholders
24×7 monitoring and logging of threats
Maintaining a strong security posture is crucial for law firms to protect their clients' confidential information and avoid potential legal liabilities. Among the businesses are litigation and transactional law firms, criminal law firms, tax attorneys, bankruptcy firms, and medical law firms. SOC-as-a-Service providers can help legal services firms to:
Improve BYOD security posture
Protect sensitive proprietary and client data
24×7 monitoring and incident response planning
Mitigate insider threats and unsafe file sharing
Includes outpatient clinics, outpatient facilities, medical device manufacturers, private practices, and regional hospitals. As healthcare organizations continue to adopt cloud-based technologies and connected medical devices, it is critical to have a comprehensive security strategy in place. SOC as a Service can provide:
Enhance overall cyber hygiene
Better plans for incident response (IR)
Adhering to HIPAA and PCI compliance regulations
Detect, prevent, and mitigate cyber-attacks and alerts
In the manufacturing industry, a security breach can lead to costly downtime, product recalls, and reputational damage. Companies have divisions that specialize in things like pharmaceuticals, food and drink, industrial machinery and equipment, and electronics.
Boost your resistance to threats in the supply chain
Expand the small internal IT support team's 24-hour availability
comply with all applicable federal, state, and contract requirements.
Keep an eye on industrial technologies that are susceptible, like edge devices and IoT.
Help to prevent insider threats and external security incidents to intellectual property.
The educational industry has become increasingly reliant on technology to provide high-quality educational experiences to students. With this increased use of technology, the need for cybersecurity measures has also grown. Includes community and junior colleges, smaller public and private universities, K–12 public school systems, and private K–12 schools and systems.
Provide educational facilities 24/7 and cost-effective support
Deliver highly automated security feedback to help the busy internal staff.
Abide by the federal and state compliance requirements regarding student confidentiality.
The Business Benefits of ESDS SOC-as-a-Service Solution
Cover Your Entire IT Ecosystem – A thorough SOC should be able to monitor your domain controllers, web security tools, network, endpoint, and email security. Even if you don't need to watch all these endpoints today, you want your business to be able to grow alongside your security coverage. So, make sure your SOC can grow with your tech needs.
Threat Intelligence – Your team needs up-to-date threat intelligence from internal and external sources for your SOC to operate efficiently. External feeds can provide a thorough overview of new and emerging threats – giving your team a proactive heads-up. If your tech team needs to conduct threat hunting and event analysis, they can do so in real time.
SIEM Support – A Security Information and Events Management (SIEM) system is crucial to collect and analyze the threats in your IT environment. Your SOC provider might provide a proprietary platform with SIEM features or integrate with the SIEM of your choice that you already use. Keep this in mind when evaluating potential solutions.
Asset discovery – Your team needs a thorough understanding of how devices interact with (within) your IT environment if you want to be able to respond to threats immediately. There should be transparent processes for discovering and classifying your devices and digital assets. These will offer a foundation upon which abnormal behavior can be readily tracked and comprehended.
Secure Your Business with ESDS's SoC-as-a-Service
When choosing SOC, ensure the SOC you choose is scalable for your company. At ESDS, we help you identify security flaws, detect advanced threats, and respond to them. Learn more about ESDS SOC-as-a-Service, by reaching out to us today. The holistic security solutions we provide answer your business's safety concerns because your business deserves top-notch security!
Latest posts by Anushka Shrivastava
(see all)