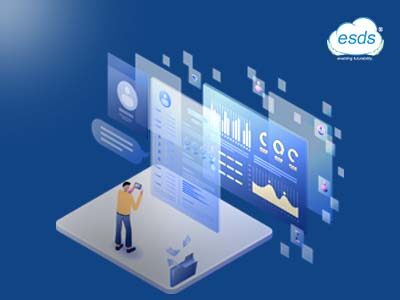 Significance of Data Fabric Solutions and Addressing the Challenges in Data Management
As data is becoming precious and gaining more importance by the hour, what are the challenges faced to ensure proper integration and security? While businesses are investing heavily in data management solutions in terms of finances, tools, and manpower, they are also exploring other ways to manage the data. With the unpredictable market landscape, businesses need a comprehensive range of solutions that can resolve issues of time, location, storage space, or any software related to data management. Since remote work has become the new normal, data accessibility from anywhere is also another requirement and safer data transport. In order to thrive in the competitive market, Data Fabric provides businesses with an efficient, more secure, future-proof unified environment solution. As security has become the biggest concern for businesses across all sectors, measures for data protection have increased. In terms of data storage, segregation, and further division as per its use at every step security is needed utmost. With data fabric in consideration, security is ensured with ease of access and management.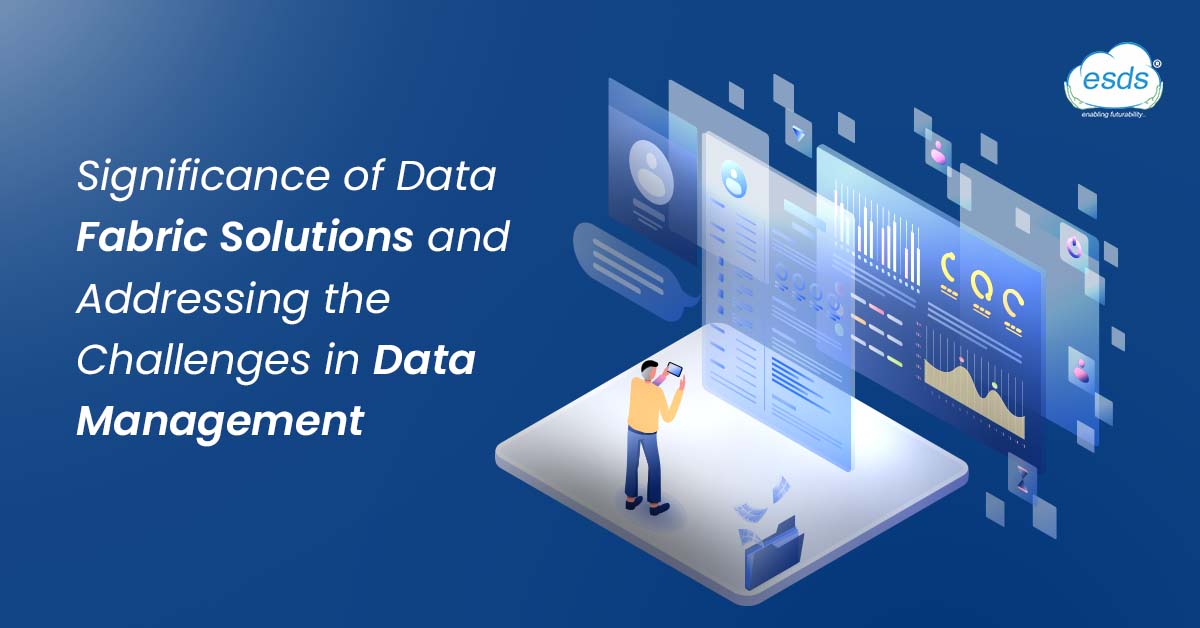 Advanced technology such as the Internet of Things (IoT), Artificial Intelligence (AI), development, and progress in the cloud spectrum with hybrid cloud, edge computing, and other cloud computing solutions have gained much success over the past decade. The overall cloud sector itself has seen remarkable growth, especially since the pandemic, and has promising figures for the future. With all this, the rise of big data has also picked up, and with end-to-end integration of data pipelines, the cloud environments using AI and automated systems data fabric as an architecture method seem to be a promising solution. For data management teams the hurdles such as unification and administration have always been a concern of priority along with security risks, and data silos, among others. Capitalizing data fabric solutions to the hurdles of data systems, embedding administration, and strengthening the security and privacy measures that provide increased and better accessibility to the data for everyone concerned. In order to help organizations to solve complex data problems irrespective of the data environment, location, or platforms, data fabric provides solutions in real-time worldwide. The importance and necessity of ease of data accessibility have become a priority that needs to be addressed. This accessibility at ease can be achieved with proper unification of the data, with this not only one but multiple users can get access, and also it avoids data duplication and deletion.
Across the globe, everyone is connected to the internet, and along with it the number of platforms is increasing which means the number of users and stakeholders is also increasing. Hence, the size of the data is growing exponentially which is getting complex in nature to manage. The challenges that accompany are such
Data unstructured
Data on multiple locations (on-premises or cloud locations)
Various types of data
Different platforms, file systems, or styles of the database, etc.
To simply explain, the more the data grows the more challenges will multiply simultaneously, in order to get complete control of the data smart businesses must incline towards data center or cloud providers that are on par with the latest technology and tools, are reliable and with a proven record that ensures data safety with complete management. Partners such as ESDS that has been in the industry for 15+ years and trust reputed clients across various sectors.
Now that we have established the need for data fabric, let's understand the significance of the same for businesses to evaluate their growth further.
The advantages of Data Fabric are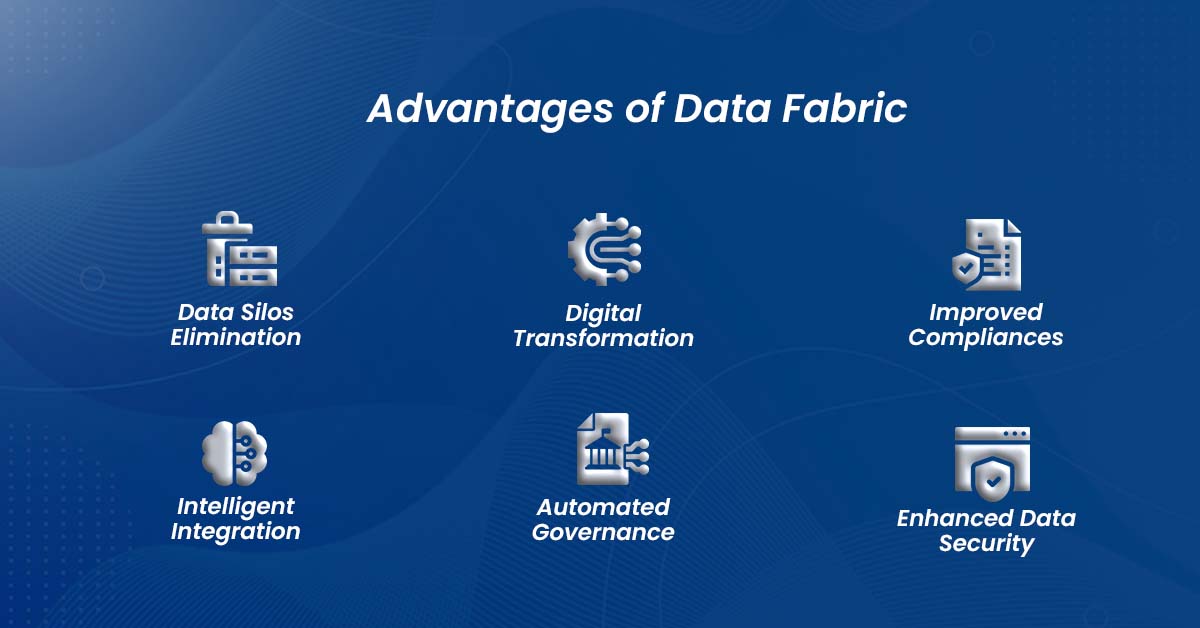 Data Silos Elimination
Ideally where data is kept in one group that is not entirely accessible to everyone. With data fabric, data is unified and managed in a framework that collects and accesses data. That means within the organization more people can get access to the data.
Digital Transformation
Data fabric helps in accelerating the digital transformation of an organization by increasing the data quality, simplifying data administration, and reducing integration errors.
Improved Compliances
Unifying the data in a sole environment data fabric helps in administrating and centralizing the data management process.
Intelligent Integration
Data fabric facilitates and accelerates the data delivery processes within the organization's systems.
Automated Governance
By automatically applying corporate policies of the organization, data fabric helps in delivering data that is secured and trusted.
Enhanced Data Security
As data fabric unifies the data, it allows security measures in a given single environment that leaves no room for security to be compromised.
Research says that data fabric improves efficiency and reduces design integration time by 30% along with maintenance by 70%. This helps in the overall productivity improvement of the business and the IT system.
Implementation of Data Fabric
With online transaction processing as known as OLTP concept data fabric is initiated. In the OLTP process, the information for every transaction provided is uploaded, and updated in the database. Here, data is given structured, stored, segregated, and goes through an elimination which the result helps to leverage the organization's data to improve and grow.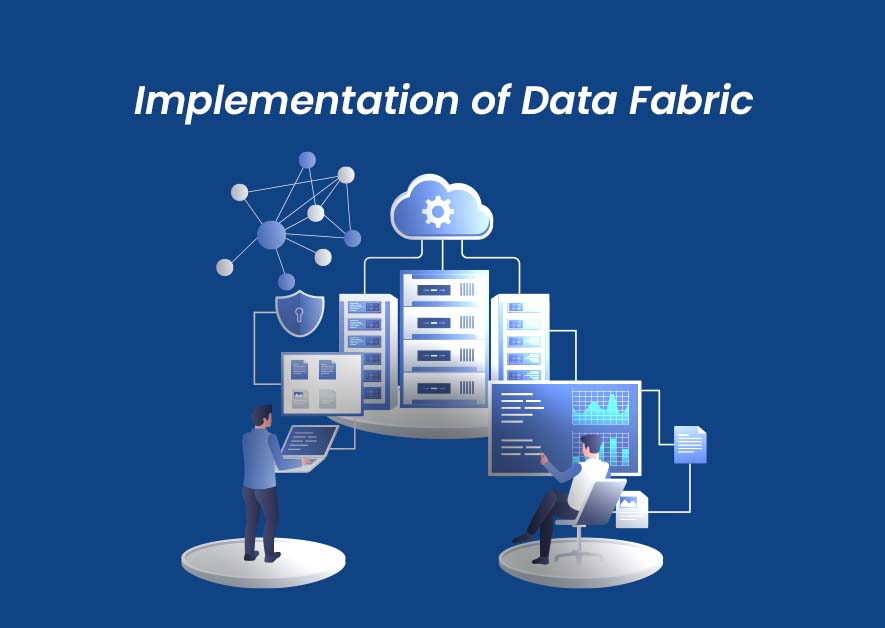 As per global reports, the data fabric market size is estimated to grow by 21.2% CAGR by 2030. The magnitude of data is multiplying rapidly with the surge in internet usage, smartphones, and other electronic devices. Businesses today need impactful technology, tools, and partners for data management to thrive in the competitive market.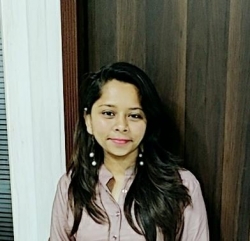 Latest posts by Harshada Parmar
(see all)