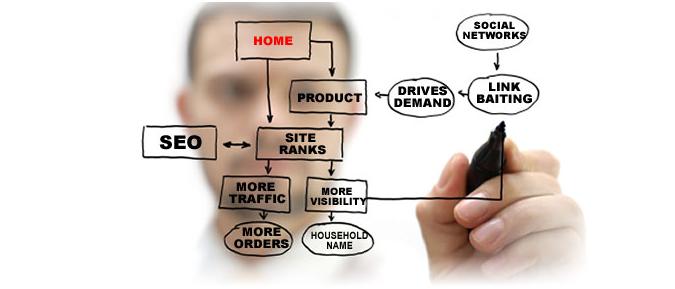 Search Engine Optimization (SEO): What is it?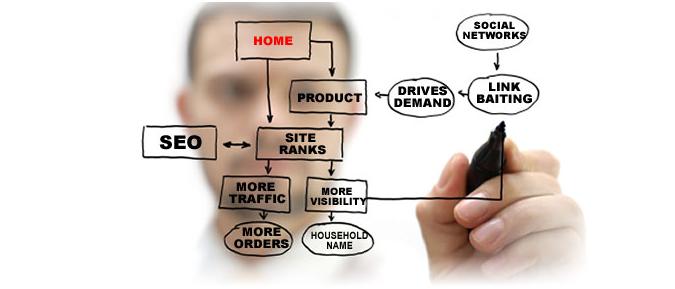 You probably already have heard of Search Engine Optimization (SEO). It is a set of actions to improve the positioning of your site in search engines, that is, when the user types a keyword in Google , the goal of SEO is to make one or several of the pages on your website , appear among the top results of search organic.
Important: Do not confuse search with organic sponsored link (paid area).
When we want to be well positioned in the relevant areas (free) search engine, we are trying to maintain a large and durable friendship. In the case of Google this tool goes by the name of spider. This "robot" speaks several languages, but still not perfect, language as a flash, for example, could not be readed and also has its own logic of reasoning.

Understood, how it works?
To be well positioned in Google , which is considered the leading Internet search engine, you need to know everything that is said about your business on the net counts. Warning! I said all that is spoken, not just what you say.
Much like the marketing, we work with the following factors:
Corporate identity – is what your company is, characteristics, actions, personality and positioning.
visual identity – is what the company wants to show on the corporate identity, not necessarily all, is usually the good side, of course.
Corporate image – is the puzzle that we set in our mind, creating an image with the data we received from the company and what is said about Google, it follows to the letter.
So, always work with on-page content (content of your site), and off-page (information about you to other Web sites, blogs and social networks).
Working with SEO is not just IT, it should be really able to communicate with people and "Robots" at the same time .
A work of managing the quality of online information, and good relationships with other sites and people.
To do this I use a cycle of action:
First, leave the site to be able to found in search engines. For starters Google teaches how to do this.
Do the analysis of your site with at least a monthly report obtained from your site.
Make a buzz tracking information about your company, and what is said on the web about the keyword you want to work. How? Follow here.
Work with a digital press secretary, notice the magical word "digital", this work is different from the common press secretary.
Work information in social networks and blogs like on your site, (using the same technique).
Remember : Your site is the amphitheater, so search engines, external websites, social networks and blogs should be linked to it. So keep a good relationship on the web and strategically.
If your product goes under fire in the network, these sites will also be highlighted in search engines even if you do not answer or know their existence.
What you see in the image of search engines is the corporate vision and the parameters of these robots.
Last and important tip:
Think about the keywords you want to work, use a few good, and enjoy this little help here.
Know that you want as well as the wave of spider's best friend, your competitors may also be fighting for it. To learn about your competitors is easy, ask google, he is sincere enough to say. Go to: www.google.co.in and enter the desired keyword. See the difference between the situations: when there is competition and when there is not.
First situation
KEYWORDS: Dedicated Hosting or SEO Expert, for example.
Note that these words are very worked within the sites that appear in the top positions in their social networks and other sites linking to them, realize that there are a number of access and are made mostly in html, java and / or css.
Second situation
KEYWORD: `eg` e-Governance Services.
Making an analysis of 5 / 2 we can see that: In the case of e-Governance Services, a pdf file appears in the top 10 positions, files inside pages of sites, where domains should appear.
Note that features such as meta tags and other common in optimizing sites were not used, and phrases that appear below the address of the best positioned sites, are for internal matters and were not used in a purposeful way for SEO.
In this case it is easy to obtain a prominent position without much effort with an optimization work.
It is important to know that SEO is a work of medium / long term it aims to increase the amount of visitors through search engines trust. Once done the work, when the site appears well in the polls , it will be credible.

Hands-on and good luck!