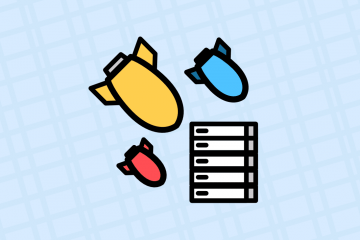 How to choose a DDoS solution fit for your business?
DDoS or Distributed Denial of Service is a terrible danger to businesses. Its function is not just used to shut down your websites, but a DDoS assault can also be used as a smokescreen to penetrate the business network and plant a nasty malware.
This attack can also be used to steal private and sensitive data, intellectual property or any other personal asset in storage. All businesses are vulnerable to such attacks, and the problem is most companies assume they cannot be a target.
Online vicious attacks increased tremendously in 2018. Although many businesses worldwide have sorted to one or the other cybersecurity protection like intrusion detection and prevention software's, Next-Gen Firewalls and web application firewalls most of them fall short of stopping widely distributed attacks.
Even the scenario looks hostile you can always analyze your risk profile with DDoS Prevention, Security and Protection Solutions available and plan protection for your infrastructure accordingly. Doing this will profile the level of risk, the current level of protection and help planning and choosing the right DDoS protection.
Consider the below points while profiling.
Narrow Down your Risk Profile
Research and analyze the type of DDoS threats taking place around the world and what such threats will do to your company. Majorly recent attacks were targeted at companies in Europe and North America, but companies in the Asia Pacific are also falling prey to such attacks. As an organization is advancing towards digitization the risk of attracting cyber criminal's increases.
Find out your worth online and costs at risk
The businesses around the world are going global, and an online presence is an important factor in their success. Thus an hourly loss of revenue from disruptions and outages from a DDoS attack should be taken into consideration while planning a protection strategy.
Thorough Evaluation of presently deployed DDoS mitigation tools in your business environment
If you have just migrated into the cloud environment, do not stay under the impression that your service provider will keep your website protected from DDoS attacks. Because that is not the case with most providers as they focus on protecting their own infrastructure before anything else. DDoS mitigation is inadequate in most cases.
One major USP of the cloud is its offering of "scale on demand." Providers will be happy to offer you more cloud space to overshadow DDoS, but the cost can keep going up if the attack lasts for days. You can bypass such traps by assessing your exposure level and narrow down the right DDoS Solution. Find a solution that promises to keep your website running regardless of the scale of attack.
DDoS Solutions can be categorized into three major categories:
– On-premise solution
Business will benefit from low latency if the solution is deployed on premise as the solution is close to the company's data center and network. On-premise mitigation appliances can be effective to certain types of attacks but will prove ineffective as large scale flood attacks can fry the circuitry and render the devices useless.
– Cloud
When you chose On-demand cloud, the network traffic is redirected to a mitigation cloud in case of a Flood attack. The pricing can be matched with exposure risk for the optimal utilization of resources and investments. For low latency issues constantly redirecting to Mitigation Cloud is necessary.
– Hybrid
There is always a middle ground that you can come to while making difficult choices. A DDoS mitigation adoption combining On-Premise infrastructure with the Cloud is the best option to go for, but it can be a little expensive. The appliance will be able to stop any DDoS attack in the capacity of the circuit but if the circuit is under the threat of being overwhelmed the appliances will switch to start cloud mitigation automatically.
Narrowing down a perfect solution to protect your business looks challenging but if you want to provide excellent customer experience and retain brand reputation you have to go for experienced DDoS protection service, who care for your business as their own and use their knowledge base to safeguard your assets.