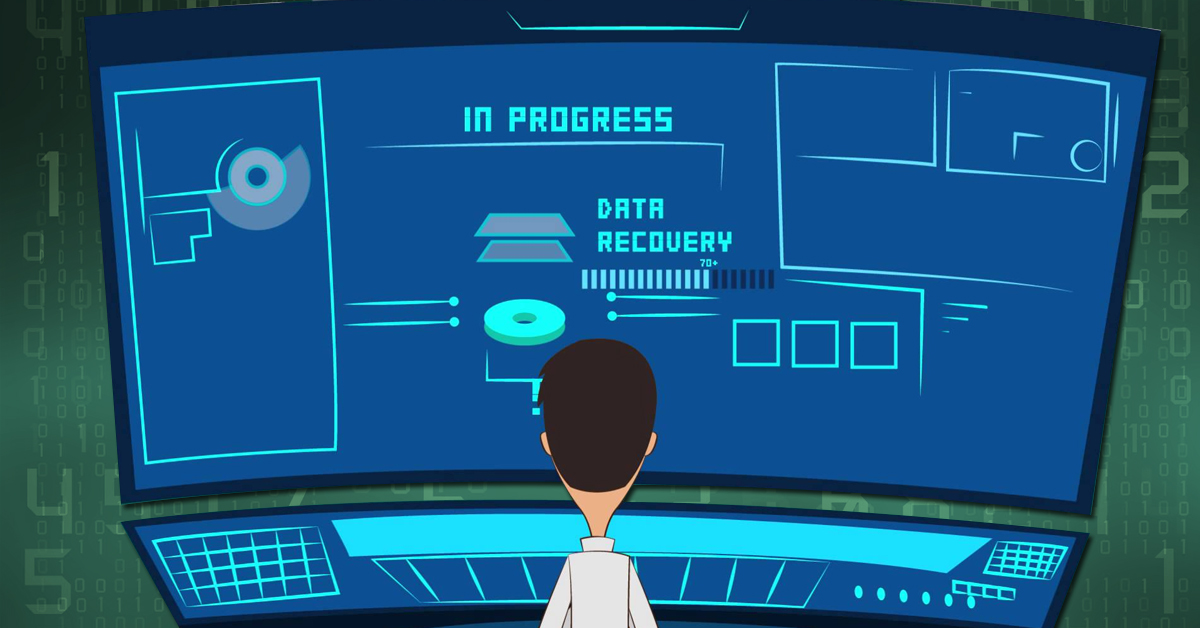 Technological Advancements to boom the Backup and Disaster Recovery Software Market by 2025
The dawn of the internet has revolutionised the way data stored and consumed. The rise of the digital era has led to the acceptance of cloud computing over the traditional means of data storage. But, the raised concern with cloud computing is data privacy and security. Consider, if you lose your irreplaceable data. Won't you be embarrassed to explain this failure to your clients? And how do you think your clients would react? They might be a little frustrated. Also, they may switch to some other company for business. So, data loss and data recovery failure may adversely affect your relations with your clients.
In order to have continuous access to your data even after the disaster takes place, backup and disaster recovery software is the appropriate solution. Cloud disaster recovery is a security measure that involves maintaining copies of electronic records in a cloud computing environment. Cloud disaster recovery aims to enable an enterprise to recover the lost data or implement failover in case of human errors or natural calamity.
The idea of backup was established with the birth of data itself. Initially, floppy disks, backup CDs and DVDs were the means of technology for data backup. Later, USBs came into existence and now dedicated backup appliances, and remote backup repositories are used. The backup market has seen explosive growth due to technological innovations. The last few years have seen some exciting changes in the world of disaster recovery. A survey from 2018 predicts global data backup and recovery market is expected to reach $18.21 billion by 2025.
Here are some trends that are expected to bring about a change in the disaster recovery market by the end of 2019
1. Virtual DR
Virtual DR is a big game changer in the world of disaster recovery. It is one of the best disaster recovery trends followed in 2019. Virtual DR removes the possibilities of cloud failure by reducing its complexity and barriers that may cause a disaster. This development has given wings to automated failovers that were impossible with physical machines. Virtualisation helps to provide flexibility in disaster recovery. The virtualised server is independent of the underlying hardware. So, there is no need to have the same physical servers at a secondary disaster recovery site.
It also enables high availability in case of failure. Efficiency and speed are also a part of the benefits of virtual DR. In addition to this; it also saves money since it requires less power, floor space and maintenance.
2. Compliance and Cloud to Cloud
We have experienced that understanding and managing data is critical in this era. Not just managing the data, but also providing it without interruptions even if a disaster takes place is the key to frictionless GDPR conformity. Implementing this technique can help in reducing costs. Also, cloud to cloud failover seems to be the game changer in 2019. The vast acceptance of cloud by the business and enterprises can't go unnoticed. There are a few vendors in the market providing multi-cloud failover. It provides continuity for services in case of software or hardware failure.
The demand and support for the cloud to cloud DR will keep increasing even in the future.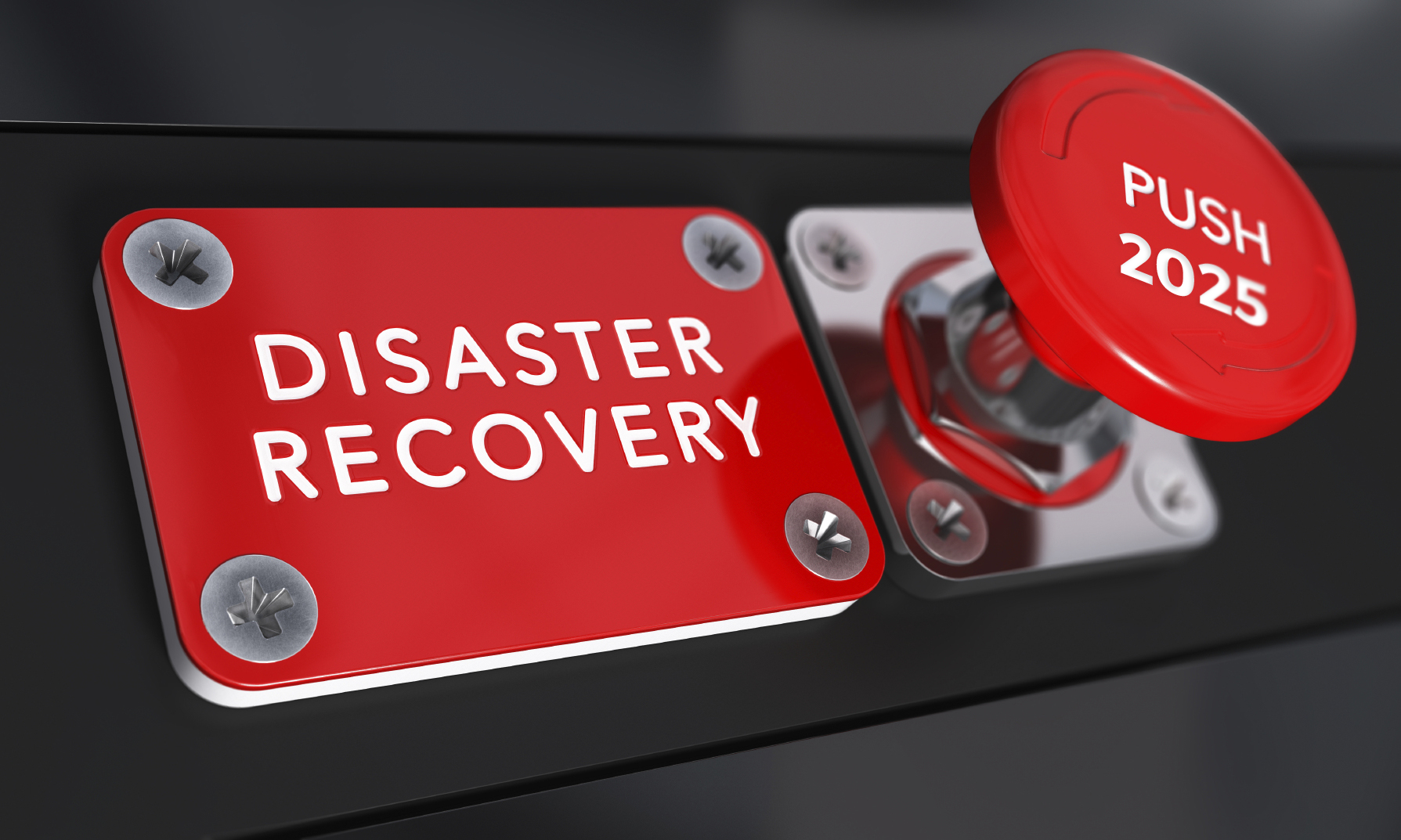 The technological advancements like continuous data protection, instant recovery have transformed the way we secure our data from loss. Have you wondered how the disaster recovery will look in future? Will disaster recovery and backup planning remain as complicated as today? Or will it simplify? Will it be enough to say, "Siri backup all my data" or it will stay the complex process even in future?
Last 10 years have seen a substantial technological advancement, and we don't find any sign that it will slow down.
So, let's check how the backup and disaster recovery technology looks 5 years from now.
1. SaaS
It is predicted that the data backup and disaster recovery technology will be highly modular in future. It is believed organisations will no longer store the data on its on-premises servers. In future, we will see organisations using multi-cloud for data storage and management. The backup technology in future will be designed such that it works across a variety of infrastructure-as-a-service (IaaS) and also supports software-as-a-service (SaaS) clouds.
There is a considerable number of software vendors offering SaaS licensing model. With time we will see two emerging trends in the backup technologies.
• Majority of the SaaS vendors will create APIs that can be used to build products to secure the tenant data.
• SaaS vendors are more likely to shift the data storage to the IaaS providers. A client will use the SaaS application but, will store data on some popular cloud storage platform. This will ease the task of protecting the customer data and also reduce the SaaS vendor cost since the data will no longer be stored on it.
2. GDPR and BC/DR
It is predicted that regulations like the General Data Protection Regulation will force the backup vendors to improve and develop better data backup technologies. This may result in backup vendors developing stronger audit logging and data lifecycle management.
5 years from now we will be talking about backup and disaster recovery as a combined product and not the separate technologies. To secure data organisations need to ensure that they put in place robust Business/Disaster Recovery (BC/DR) plans. Surely, till 2025 every backup technology will be a disaster recovery and business continuity platform.
Conclusion
Disaster Recovery Software has gained popularity over the last few years, and its market is predicted to grow even in future. It is designed to enable business continuity even if a massive disaster strikes may it be natural or a human error. Since data becomes an essential aspect to the life of a business; the market of data backup and disaster recovery is expected to reach $18.21 billion by 2025.

Latest posts by Priyanka Chaudhari
(see all)
back up solution
,
Backup and Recovery system
,
cloud disaster recovery
,
Disaster Recovery
,
disaster recovery plan steps
,
disaster recovery software
,
disaster recovery solutions
,
disaster recovery strategy
,
general data protection regulation
,
saas
,
virtual data recovery
,
what is disaster recovery plan
,
world of disaster recovery