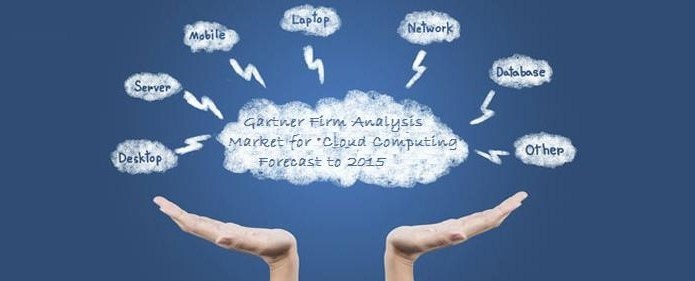 Gartner Firm Analysis: Market for "Cloud "- Forecast to 2015
According to the Gartner Firm, in the next two years, cloud computing will be highly relevant and almost all industries will replace virtualization. In general, those shifts that can be observed on the Indian market of cloud, are quite positive and valued as a prelude to the global migration to cloud solutions, which analysts said.
Due to the fact that this area is very promising, more than half of companies plans to invest in it(10% more than last year). There is a growing demand of corporate clients for "Private Cloud". Therefore, for the foreseeable future, popularity of desktop and application virtualization will also increase. Up to 75% of respondents plan to implement the organization's strategy of "Private Cloud Solutions" in 2014. SaaS is rapidly gaining momentum. Thus, the Gartner Firm forecast, by 2015, more than 50% of enterprises will have SaaS-applications.
By 2014, the center of the "digital life" user will not be on a Personal Computer, but on Personal Cloud. Having a single point of management, maintenance, planning and making changes – the main advantage of virtual solutions. It can significantly increase the efficiency of IT-services and reduce the cost of operating IT. Due to this, the company will release significant computing resources. Today, more and more companies are finding that implementing cloud computing – is necessary. The benefits and advantages of the "cloud computing" are undeniable.
In fact, 60% of organizations surveyed say that they are ready for the next five years to implement solutions based on cloud technology to improve the efficiency of business development. This figure is almost double of the data obtained in 2009. As technology has become a key means of achieving competitive advantage and cover all aspects of the enterprise, the role of IT-director has never been so important as it is today.
In conclusion, we note that the Gartner data show that work with cloud platforms is a major strategic initiative, contribute to achieving new business goals, which are a valuable contribution to the company. "Cloud Computing Services" – it is not just the future of innovation, but the reality of today. Indian companies are trying to catch up with the foreign countries on this issue and are actively implementing cloud technologies, understanding and using all of their strengths.