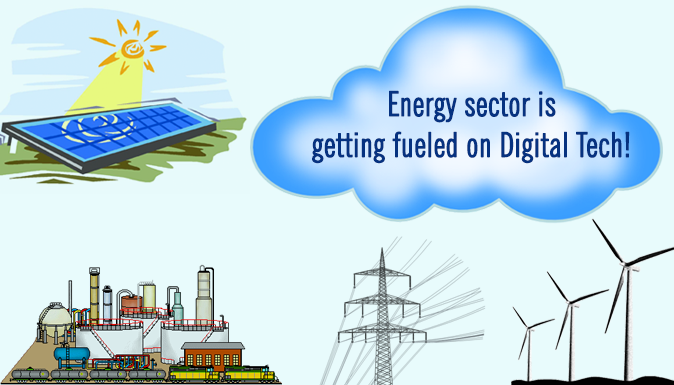 Energy sector is getting fueled on Digital Tech!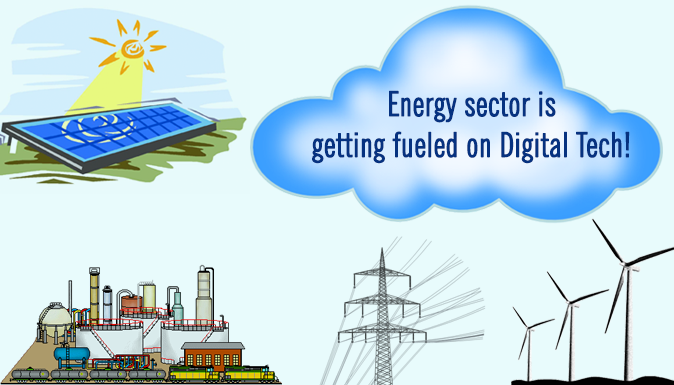 Energy sector is getting fueled on Digital Tech!
Global growth in energy consumption is expected to increase by more than 40 percent over the next coming years. In some regions of the world, the increase in demand will exceed 100 percent over the same time period. Regardless of the rate at which there is a growth in energy sector in particular market, complexity is surely going to increase.
Utility companies face many operational challenges like infrastructure and grid security concerns, disruptive technologies and new regulations.
The energy industry is fostered to adopt the cloud technology in order to reduce costs, improve efficiency, and help address growing oil and power needs, such as increasing amounts of data, real time access to data, or integration and standardization of IT operations. So cloud computing offers a great combination of virtualization, standardization, automation and efficiency to help reduce the costs.
Many energy companies are adopting information technology, cloud model to transform their businesses to ensure higher customer satisfaction in less cost.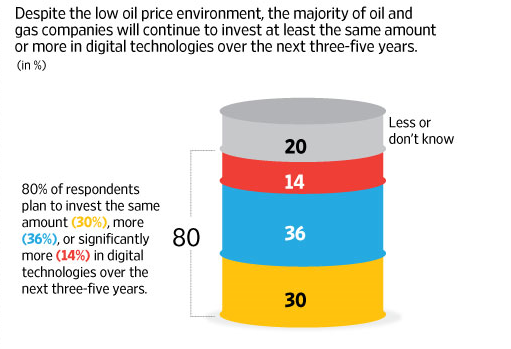 A cloud not only offers external storage to electricity utilities, but also scalable, on-demand solutions with unlimited data access. Cloud computing can also significantly improve a utility's  computing and analytics capabilities by allowing it to collate, segregate, process, and analyze huge volumes of data.
Energy and utility companies can benefit from cloud in a number of key areas:
IT infrastructure:
An agile and secure infrastructure provides security-rich enterprise virtual servers, business backup and recovery, and development and test environments to support UNIX, Linux and Microsoft Windows for improved enterprise flexibility.
Data storage:
Data centers around the world can enable archive, backup, and smart searches of all type of data like structured and unstructured. They offer secure scalable storage with a pay-as-consume or Pay- per -Use model.
Advanced analytics:
Business intelligence and advanced analytics can turn information into insights that can be acted on in areas such as procurement, asset operations and maintenance.
Marketing business:
On-demand scalability makes it easier to capture, integrate and analyze unstructured media content to personalize marketing programs across various channels.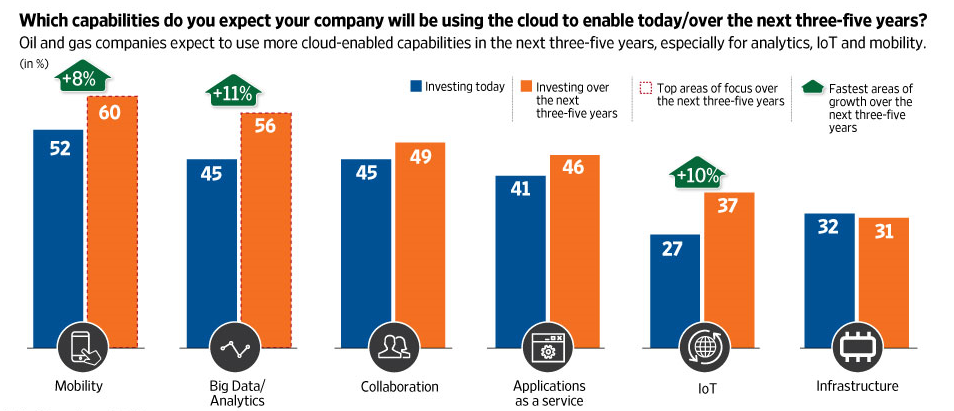 Companies using Cloud and digital technology for advancement:
Shell Oil is using cloud services to manage and analyze the massive amounts of geological data produced by the super-sensitive seismic sensors. The sensors enable the company to detect and extract oil from wells that were previously running dry, or in locations where previous investigations suggested that no oil was present.
The multinational oil and gas corporation ExxonMobil Upstream Services built a cloud-based infrastructure service to deliver geo-imagery to land exploration workers, irrespective of their location.
Atmos Energy Corporation, the American distributor of natural gas, deployed clod technology to integrate utility assets and consolidate operations spread across six business units.
Tullow Oil, has deployed the cloud computing-based software across its business, which enables employees to securely exchange very large files containing maps, oil-well data, CAD drawings, images, graphics, GPS information   and other crucial information without congesting the email system.
Continental Resources in Colorado (USA) uses a cloud-based Environmental, Health, and Safety software which uses to manage compliance processes in hydraulic fracturing, or tracking, operations in the area.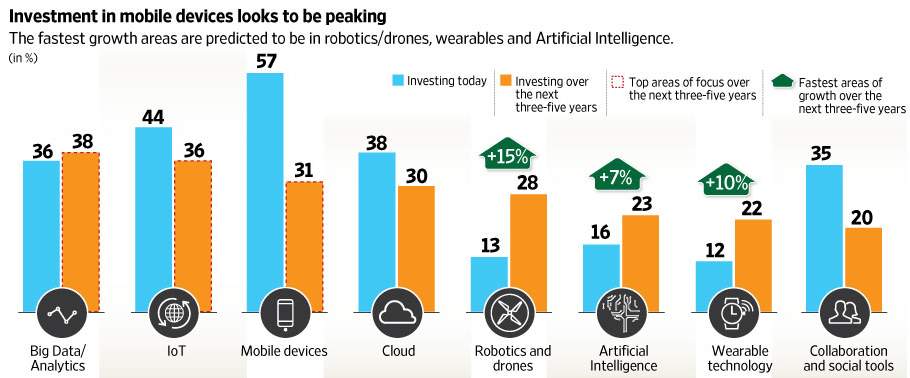 The coming years will see continues expansion and advances in the range of cloud computing services available to energy sector. Companies will use SAAS solution for other functions like human resources, retail, business to business CRM , finance and trading.
Source: Accenture 2016 Upstream Oil and Gas Digital Trends Survey