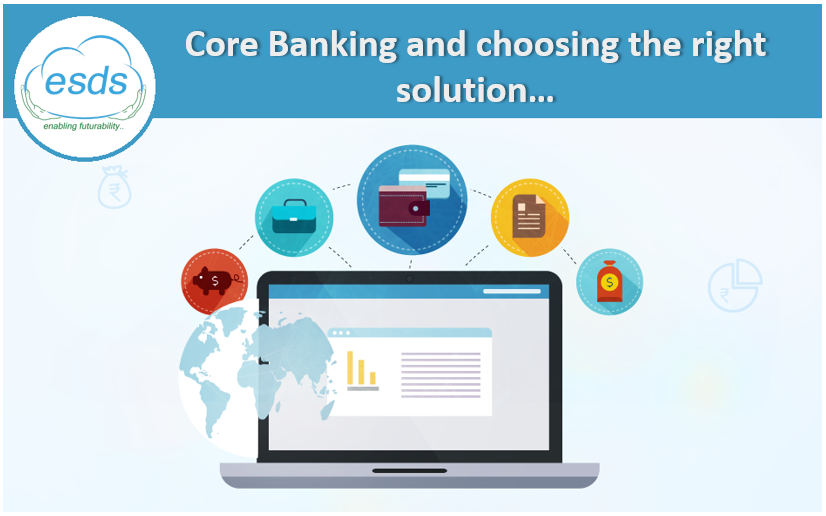 Core Banking and choosing the right solution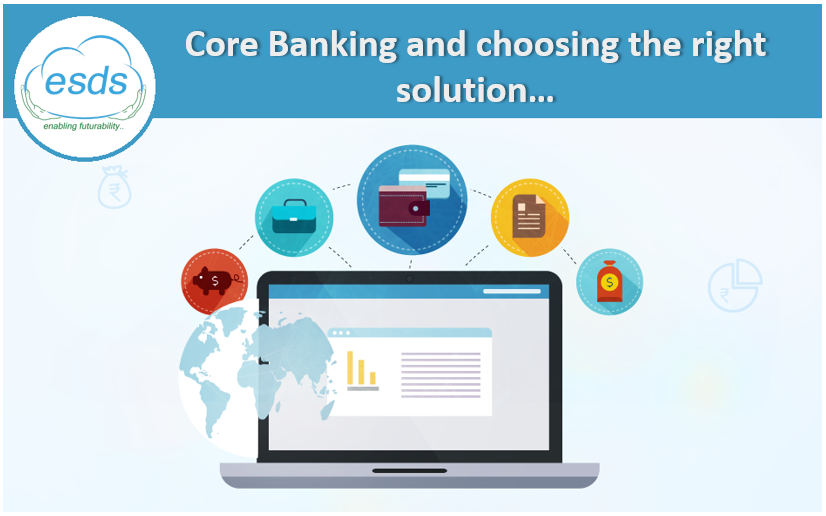 Imagine what banks looked like before 1970. Long queues and particularly long waiting period for just about any transaction was normal. People were customers of a branch and not really a parent bank. All transactions could be performed at your particular branch only. Any entry only reflected after more than 24 hours as information went to data centers in batches at the end of the working day. However, over the next 40 years most banks chose to create a Centralized Online Real-time Exchange or Environment (CORE) to manage their operations, thus giving rise to Core Banking. In India alone, the number of public sector bank branches with core banking implementation went from 79.4% in March 2009 to 90% in March 2010. All over the world, the numbers are closing in on cent per cent.
According to US-based research and advisory firm Gartner, core banking system (CBS) is basically a back-end system that performs banking transactions on a daily basis and updates accounts and financial records. It is essentially a bank's nervous system that if affected can change the bank's operations drastically. CBS is a common point of connection for the entire gamut of products and services that banks today provide under one umbrella.
Centralized data centers have been formed and all banking applications can be accessed here. Data of any bank as a whole is stored in a central server that branches, regional offices and head office can lay hands on. All types of banking operations like recording all types of transactions, loan and mortgages as well as interest calculations, deposits, money transfer, payment balance, customer information and such other operations have become fully automated using a core banking solution. Such a solution makes use of the internet or other forms of connectivity to automate the operations with an appropriate software. This core banking software is then applied across all the branches thus bringing them all on a single platform.
A solution usually comprises of:
Internet, mobile, tab banking
Data centre and colocation as well as DR services
Fund transfer remotely and immediately (IMPS, NEFT, RTGS, etc.)
Automated Teller Machines (ATMs) & Point of Sale systems
Several other services like QR Code Merchant Payment, Agency Banking Application, eKYC Solution, Connectivity and others.
Goal of CBS
Core banking solutions differ from bank to bank and largely depend on the type of customer bases that a bank has. The basic goal of core banking is to be largely customer convenient and cut down on operational expenses. A good core banking solution directly impacts profitability, customer satisfaction and competitiveness. It enables customers to achieve more freedom in transaction, banks yield from reduced time and resources spent on monotonous activities.
A Core Banking solutions is especially beneficial because of its:
Scalability: As transactions are processed in bulk volumes daily, the business priority is to be able to scale up without any breaks.
Flexibility: Banking has numerous modules that requires a solution which is extremely flexible that is able to configure the right mix of IT resources at the right time.
Agility: To be competitive in the market the solution can quickly adapt to changes and transformations.
Cost-effectiveness: These solutions not just deliver customer-satisfaction but also benefit the bank by saving them lots of man hours and maintaining accuracy.
A successful core banking application can be migrated in all types of financial institutions including:
Corporate Banks
PSU & Nationalized Banks
Scheduled Co-Operative Banks
Urban Co-Operative Banks
State Co-Operative Banks
Payment Banks
Small Finance Banks
Non-Banking Finance Corporations
Micro Finance Institutions
Credit Co-Operative Societies
Securities & Insurance Sector
Regional Rural Banks
Advantages
Among the myriad of advantages that a CBS has, the most important is that it has enabled banks to strengthen their relationship with customers. Concepts of customer satisfaction, retention, customized and tailored plans, customer convenience and others were introduced in the financial industry, thanks to core banking.
Customers today have a plethora of channels through which they can contact their respective banks. It could be through their PCs via the internet, on their smart phones, tabs or through mobile kiosks. A good core banking software integrates all these channels and provides a seamless transacting experience for both the bank and the customer.
Since all processes become automated, another major advantage of a good modern core banking solution is that it reduces chances of human errors and fraud. This in turn increases employee efficiency and then eventually boosts business opportunities. All the resources are aptly utilized thus minimizing chance of wastage as well.
Automation, more often than not, always helps companies save a lot of money and time. Online banking decreases human footfalls in bank premises which means that infrastructural costs go down drastically. Similarly, operational and support expenses also go down. Maintaining legacy systems is also a pricy affair. Core banking brings down IT maintenance costs by moving to shared services platforms.
Lastly, since all steps are accurately recorded and can be tracked back, a ready business analysis is available in real time. All the data collected in the back-end can thus be transformed into actionable insights according to need. This has made banking more smarter over the years. Core banking solutions have also changed over the time brining into its purview improved services. CIOs believe that integration of new technologies like Artificial Intelligence, Chatbots and Internet of Things platform can help trigger business intelligence which helps in better decision making.
While many banks have chosen to establish their own applications for their core banking needs, others have to go for independent software vendors, system integrators and cloud service providers for a customized solution. ESDS Cloud Company has strong experience in the core banking field having brought together over 250 co-operative banks together under its community cloud automating almost all their applications. It also has two world-class data centres with an active Uptime Institute's Tier-III Certification where all mission-critical data of banks can be safely stored and analysed. Many banks have chosen ESDS for its exemplary Disaster Recovery as a Service which saves up to 90% of costs.