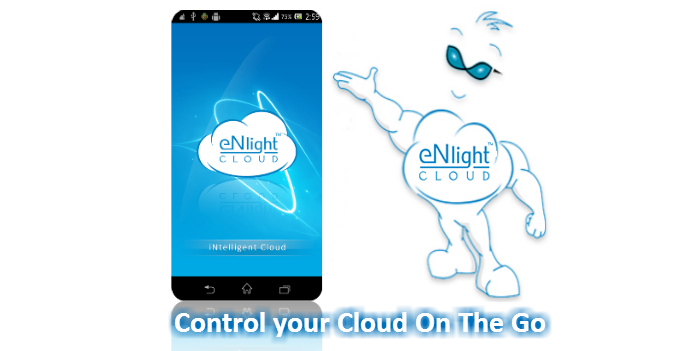 Control your Cloud On The Go with eNlight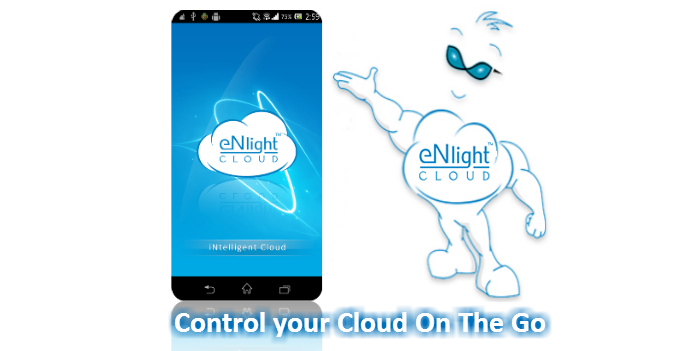 Always wanted to know what's exactly going on with your cloud infrastructure when you were away from your system? Here is the solution.
With eNlight Cloud APP for android, you can know exactly what's going on with your cloud infrastructure from wherever you are and whenever you want and that is all without sitting at your desk. You will get a real time insight into the status of any of your servers' resources & its usage graphs that shows trends overtime. eNlight Cloud APP for android establishes a Direct Personal Connection between Customers & their Servers irrespective of customers' location. eNlight Cloud APP is likely to be Small, Quick to download and Update.Strengthen the bond between Customer & their servers by providing a full control over their Servers from anywhere & at anytime. Laid back-relax and get 24* 7 access to your Servers' Resources & Billing Information over a single touch.
Functions of eNlight Cloud App
Create, Stop, Start, Reboot, Rename, Re-size, display total list and rebuild your Servers on the fly.
User can Create multiple Cloud Servers over a variety of Operating System[ such as Windows, Linux & its flavors]
Search a specific Server [VM] through your VM list & take any action on it.
User can check Your Server's Resource Usage & Billing Status.
User will receive Instant Billing Notification of your servers/account.
Provides a secured transactional VM Operations.
Main Features
Log in and change your preferences from the application login
Managing Cloud Files and Cloud Load Balancers
Supports multiple accounts on eNlight Cloud
Supports connection to a eNlight Cloud as well as points of API service tailored for users
Contact Technical Support by phone.
If you come across with any query regarding Server usage, billing etc. use our "Report Screenshot" feature that will take a snapshot of your any query.
Get Instant directions from our prompt support service.
To Install eNlight APP, Click on the Google Play button:
Resources: