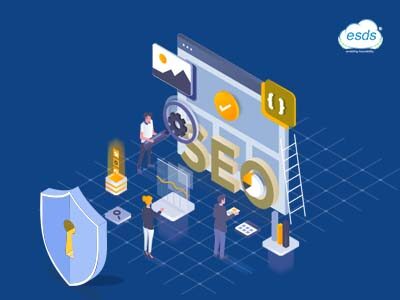 Why is Website Security Important for SEO & How can ESDS help?
Today, having a website is nearly required for any business, organization, government agency, or BFSI sector. But do you know having an insecure website is more harmful than not having one?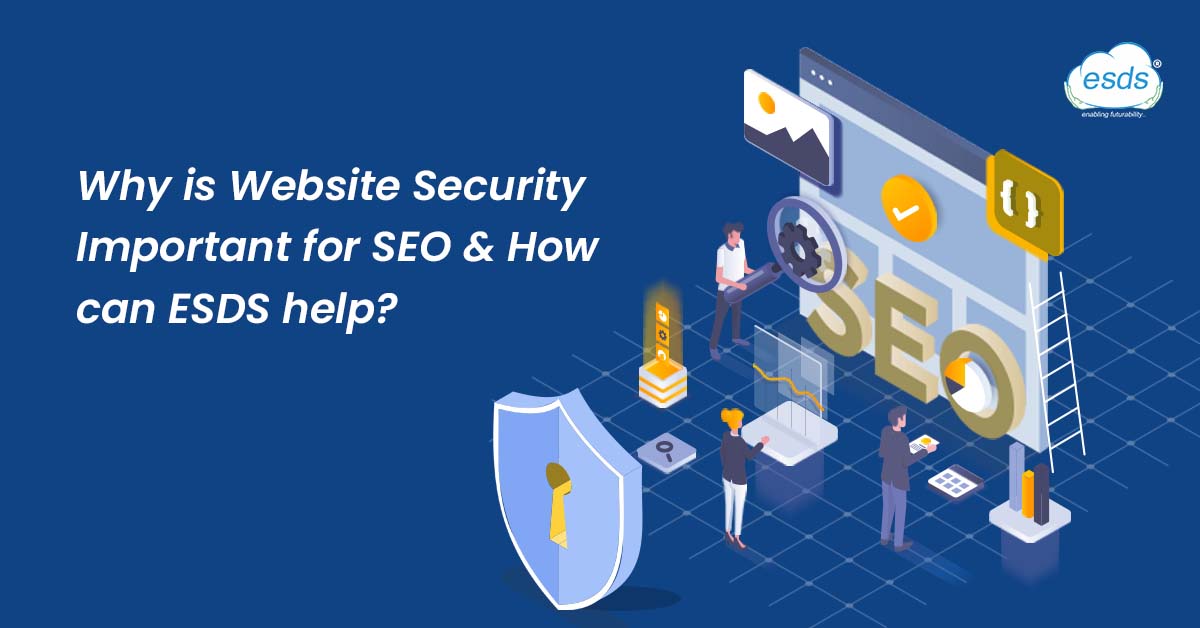 We are all aware of the risks of having an insecure website. If you are the victim of a cyber-attack, your website may be down for several days, your customer data may be compromised, and you may lose hard-earned market trust. If this is a ransomware attack, you may have to pay thousands of dollars to regain access to your systems or data, with no guarantee that the cyber-criminals would keep their promise even if you pay for the ransom.
Unfortunately, this isn't all. If your website is insecure, it may cause your SEO and marketing efforts to be ineffective. Did you realize that securing your website and business is vital to your search engine optimization ranking?
How do Cyber-attacks Affect the Search Ranking of Your Website?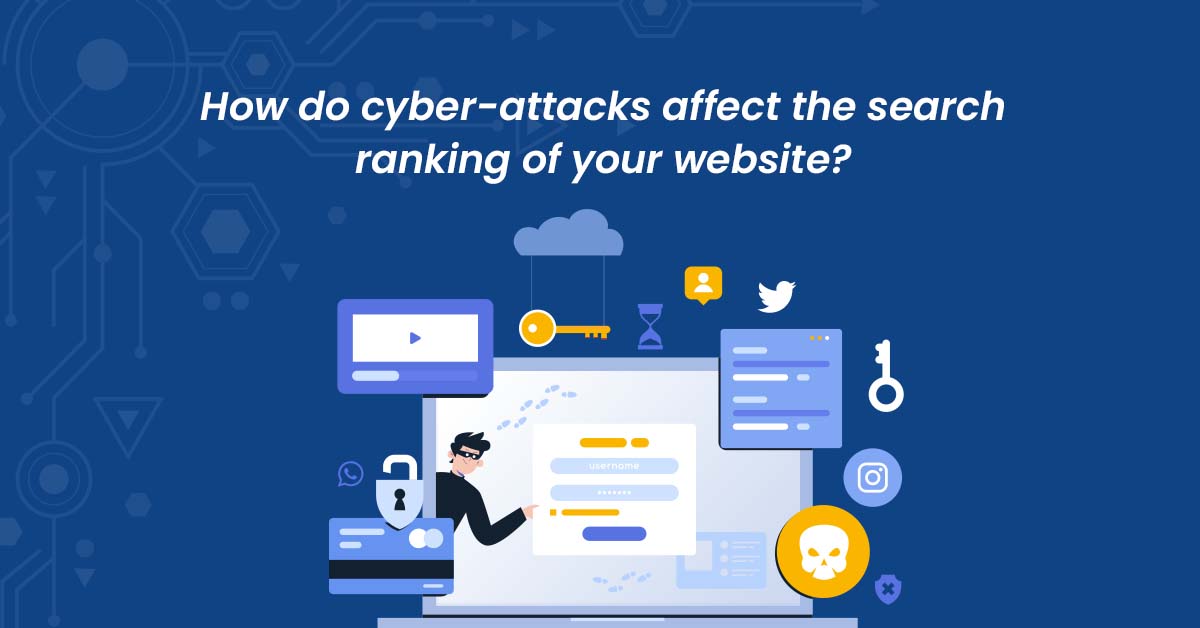 As digitalization grows, machines and technology become smarter. However, as the digitized network grows in size, so does the attack surface for cybercriminals. Nobody wants to do business with someone whose network perimeter has not been secured. Google is no different.
Regarding website ranking, the number one search engine prioritizes user safety. Poorly secured websites are subject to cyber-attacks, financial and sensitive data theft, and reputational damage. Therefore, the organic search position of these websites is dramatically affected by Google's penalization of such websites. In addition, websites with insufficient security may be blacklisted.
There are Several Ways Cyberattacks Affect the SEO of a Website, like
Browser Blacklisting
Here, a hacker integrates a page with different codes into your site that redirects the users to phishing sites.
SEO Spam
If your site's security is poor, hackers can take advantage of it to perpetrate SEO Spam. If you become a victim of SEO spam, you may lose your site rating quickly. 
Crawling Errors
Malicious bots steal data and unique material for republishing elsewhere and scan the website for flaws. The presence of a high number of malicious bots on the site dramatically reduces traffic and has an impact on its ranking in search engines.
Bad Site Reviews
Customers or users will submit bad reviews if they are persuaded or identify security flaws, which will have the opposite effect on the website's SERP performance. The more negative reviews your website receives, the more likely customers will avoid visiting it, lowering your search ranking.
Why is Website Security Important for SEO?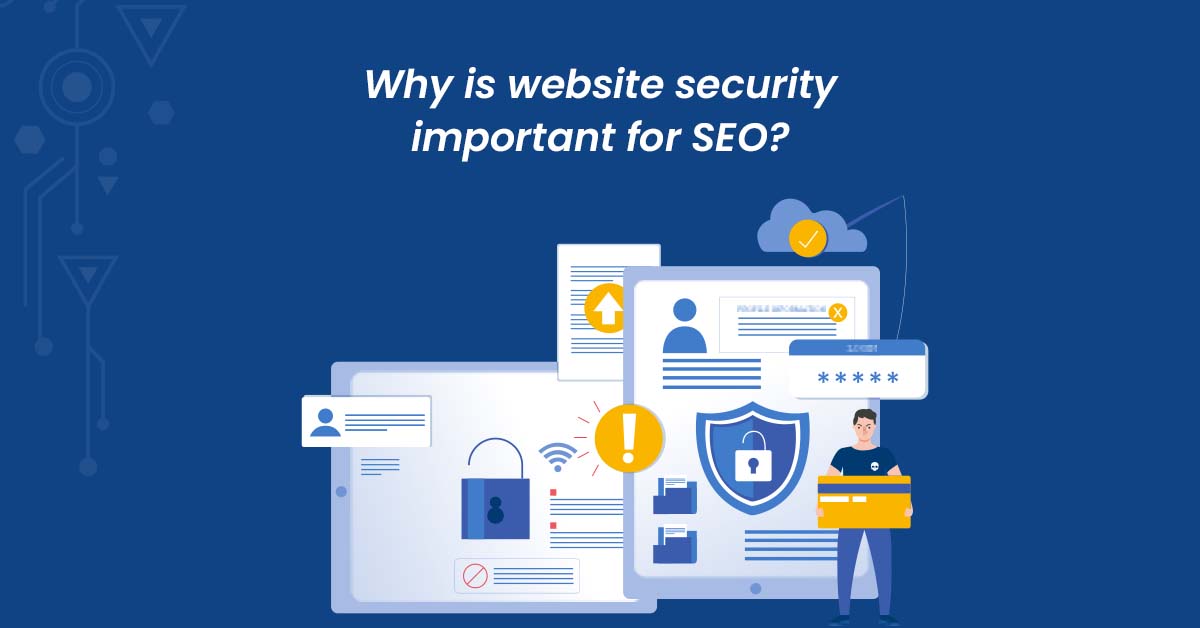 Because website security is a recognized Google ranking criterion, and security optimizations can have a holistic impact on your SEO performance, security is vital for search rankings. In addition, improvements in this area tend to produce domain-wide SEO gains rather than page-by-page gains and can help your overall SEO efforts.
SEO relies heavily on website security. Google acknowledged that its algorithm favors HTTPS websites with an SSL certificate. If a website lacks certain security precautions, users will be warned that the site appears suspect, prompting them to "return to safety" or potentially blacklist the site. In addition, a secure page boosts the speed of a webpage, which benefits a site's SEO. 
Furthermore, a secure website improves brand reputation, fosters confidence among site visitors, and protects your organization.
How Can ESDS Help You Secure Your Website?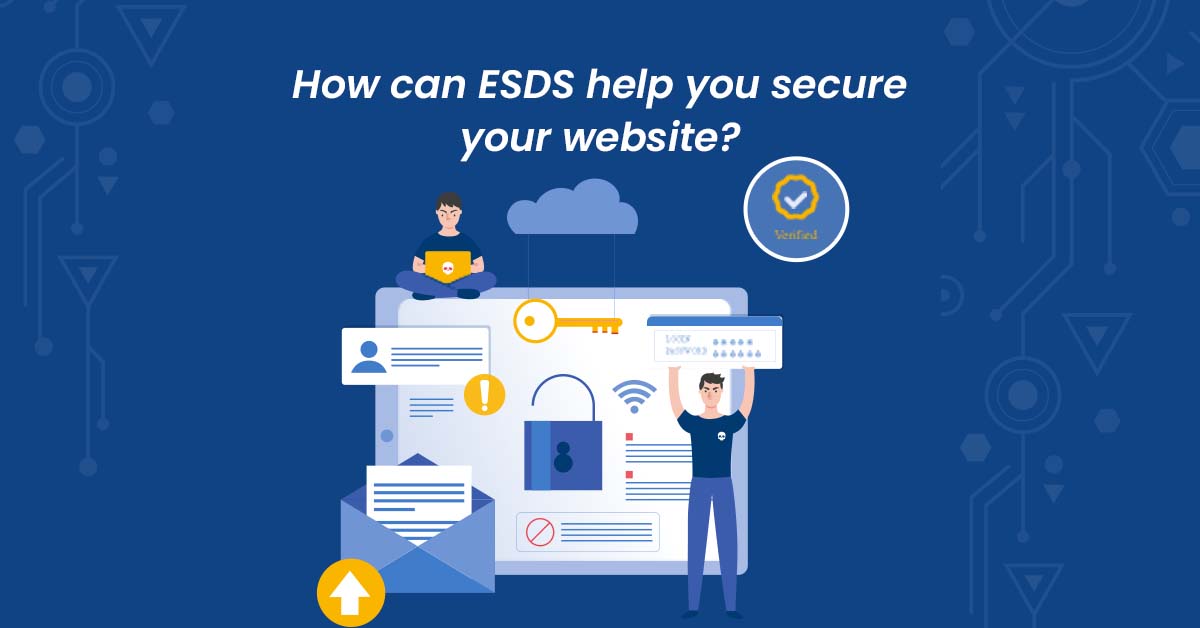 HTTPS and an SSL Certificate
As said, an HTTPS web address necessitates using an SSL certificate. Google stated that it would implement "HTTPS Everywhere" to let people browse the internet safely through more trustworthy websites. In addition, it introduced security as a search ranking criterion.
Now how is ESDS helping you with this?
ESDS offers a variety of SSL alternatives to ensure your sites adhere to industry best practices but also provides cost-effective options for internal servers and particular use cases. In addition, because all domains have been pre-vetted, certificates are issued and ready for installation instantly. 
Website Monitoring for Threat Detection
Your website must be scanned for threat detection. However, you don't have to be concerned about your website's and web applications' security because VTMScan scans for all types of online threats and cyberattacks, including OWASP Top-10 Vulnerabilities, SQL Injections, and Cross-Site Scripting, etc. A complete review of website security means VTMScan provides total protection for your website.
Filtration of Incoming and Outgoing Traffic
ESDS's eNlight WAF is a specially designed intelligent Cloud Hosted Web Application Firewall that allows you to filter incoming and outgoing web traffic and block threats such as injection, cross-site scripting, and other OWASP Top10 attacks. It also allows the user to set custom rules for web attack prevention. Then, when the strange threshold is reached, the eNlight WAF automatically blocks fake traffic and sends a tailored response to the attacker.
Secure Remotely Hosted Applications
Employees from many industries can easily access remotely hosted applications using ESDS eNlight WebVPN. Aside from being highly secure, eNlight WebVPN is a reasonably priced clientless SSL VPN service that can be used from any place using web browsers.
Users of eNlight WebVPN benefit from an intelligent, cloud-hosted, clientless VPN solution that has a built-in WAF for Layer 7 security. The built-in WAF safeguards web applications against OWASP Top-10 and other internet vulnerabilities.
Wrapping Up
SEO has several components—it is more than just utilizing the appropriate phrases to drive traffic. People may not believe website security to be a component of SEO, yet it may play a significant role in attracting users to your page. With website security being a component in Google's results ranking, your company's page must meet all requirements, and ESDS can help you.
Latest posts by Prajakta Marathe
(see all)