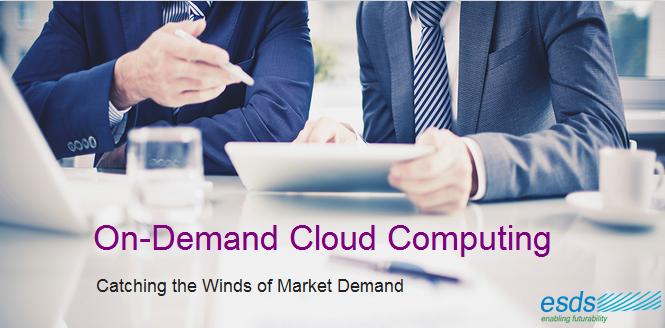 Using On-Demand Services Can be Beneficial to Your Business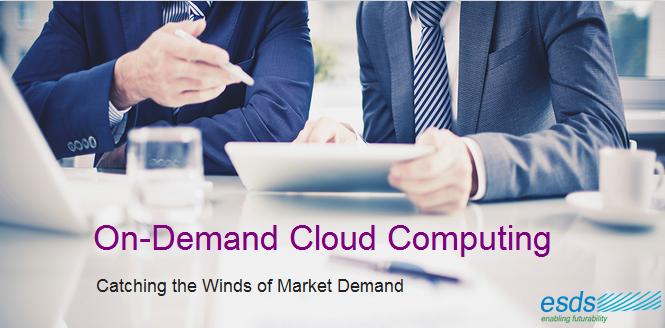 On-Demand Services
On-demand computing is a model becoming increasingly popular in the cloud computing world. On-demand computing is a model where computing resources are made available as they are needed. In other words, a provider makes its services available to the user as they become necessary.
The most obvious benefit of this model is its efficiency in terms of utilization of the available resources. On-demand services save both time and money for you as a user, and us as a Cloud Provider.
In the past, one common data resources problem was the difficulty of meeting the unpredictable computing demands that arose in most businesses. On-demand services, however, have completely resolved this problem.
You want to use on-demand services under the following circumstances;
If you cannot predict the data needs of your business and anticipate fluctuations in your computing.
If your business wants to remain agile and flexible.
If you want your business to scale resources easily to meet your needs.
These circumstances describe just about any business. If you don't have the capacity and finances to build a huge in-house IT infrastructure, you probably need on-demand computing.
How Will On-Demand Computing Benefit Your Business?
Before you try out a new tool or resource for your business, you need to know how it is going to benefit your business. Let's look at some of the benefits of on-demand services.
If you are a small business and don't have the budget for a huge IT staff and equipment, on-demand services can be of great help. They allow you to have data managed services at a fraction of the cost of an in-house solution. We take responsibility for all the hardware and maintenance that will keep your data secure.
On-demand services allow you to pay only for what you need. This is because they allow you to define your specific data storage and management needs and only get services that will cater to this need. You get a tailor made solution that enables your business to run efficiently.
On-demand services also ensure that you will be able to scale up your data infrastructure as and when you need to. You can do this easily without incurring the cost of purchasing new hardware. These on-demand services free the time that you and your staff would have spent dealing with IT issues and instead lets you focus on other aspects of your business.
The convenience that on-demand services offer is something that most businesses are looking for. This is the main reason why they are so popular today. They allow a business to tailor their IT infrastructure in the cloud to correspond to their particular needs.
In essence, on-demand services allow a business to maintain its uniqueness even in the cloud. It also allows a business to have more control of their infrastructure and cloud computing solutions.
Have you already taken advantage of our cloud on-demand services? How have they benefited your business?
If you're still using older, less efficient cloud models, then what are you waiting for? ESDS provides Pay-Per-Consume Cloud Services that will have your business running smoothly.
Let us know about your cloud experiences and what you think about on-demand services. Join the conversation!