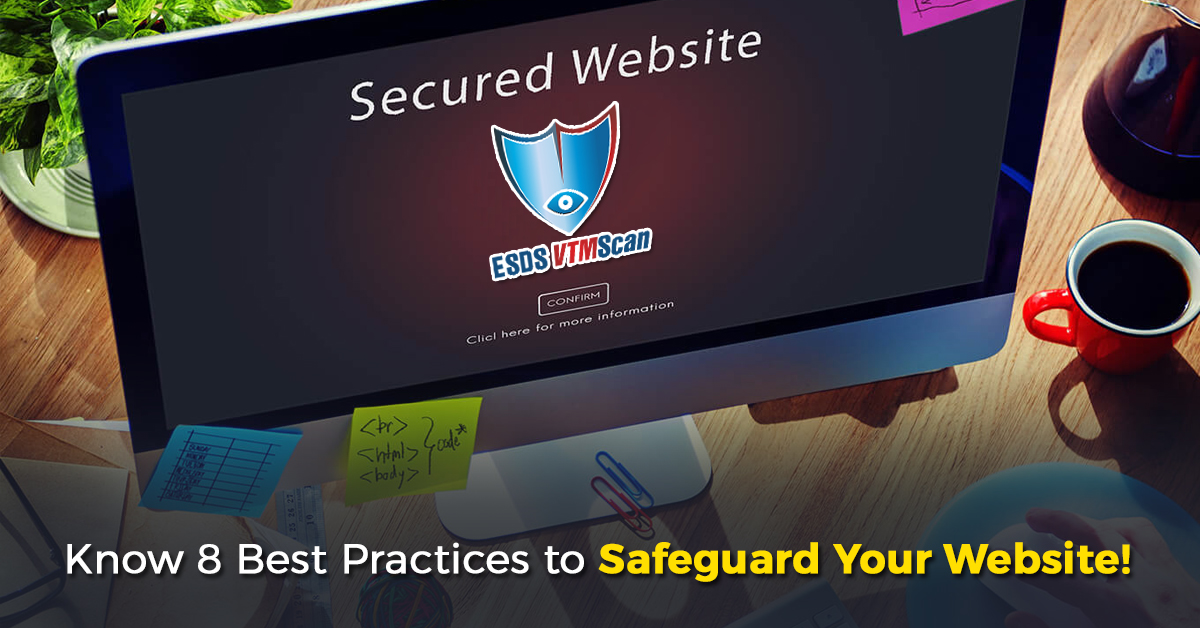 Top 8 Ways to Secure Your Website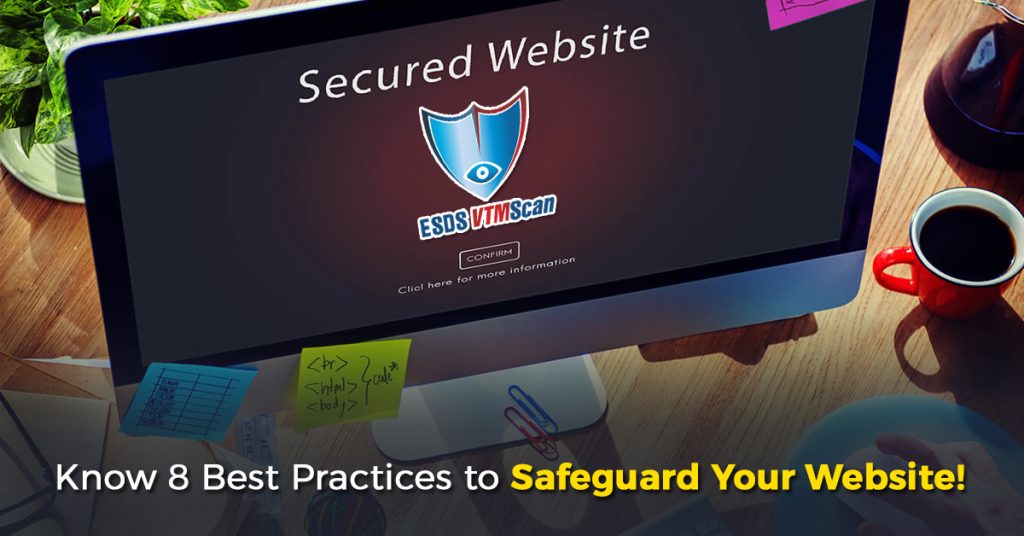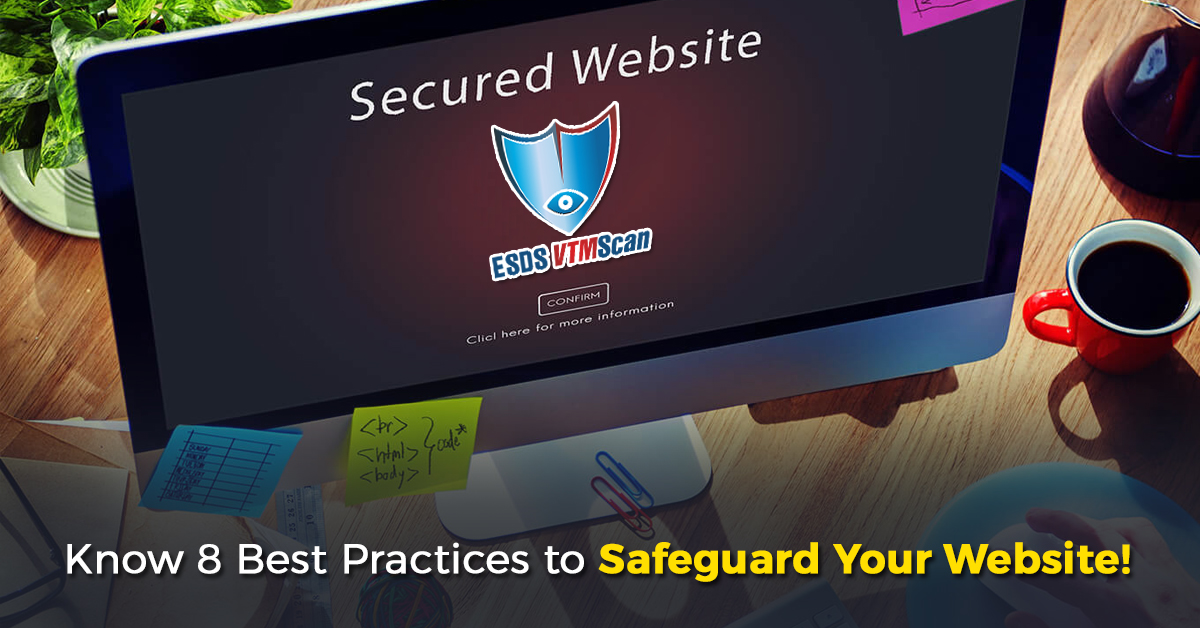 With security so much in buzz, every business owner needs to look after the ways to protect the organisation's web assets from various threats. Sometimes, the solutions are simple, but you don't pay attention to those. The aim is clear; to safeguard your website and data from getting hacked or compromised. But, when you go deep inside and find the Vulnerabilities, then you face a plethora of complexities and solutions. Although, you can follow a specific set of best practices to improve your website's security level. Check out the top eight ways to improve the security of your website quickly.
1. UPDATING SOFTWARE
Missing out an update of any platform or software or plug-in is crucial for keeping up with the latest safety updates and checks. The code is modified to prevent new viruses, threats, or attacks. Hackers basically are always up to check the vulnerabilities in the software and scripts so that they can place a bug/virus/attack into it. Updated versions of software and plug-ins have the security patches which covers the loopholes in that application. Hence, periodical maintenance and updating every software and system is very essential.
2. HAVING STRONG PASSWORDS
Yes, though many people just wade off this thing because they feel it is unimportant but having strong passwords is still essential. Hackers can crack passwords by brute force methods with the help of software, but stronger passwords are harder to crack and take longer attempts to guess the combinations. The passwords should primarily have a combination of uppercase, and lower case letters, special characters, and numbers. The passwords should at least be 8-10 characters long. Your entire organisation should follow the rules of passwords.
3. HAVING ENCRYPTIONS ON PAGES
After Google's last year's update, HTTPS protocol has become compulsory else your website URL shows a "Not Secure" label prefixed to it. This not just downgrades SEO and your reputation but also, the security level degrades. Having an SSL certificate is a must for your business for establishing a good reputation and providing security and encryption to your customers. The customers can feel safe to enter their sensitive information on your website as encryption is available. Hackers can't easily trace your data with proper security protocols.
4. CHOOSE A TRUSTED HOST
A web hosting and cloud service provider like ESDS which is trusted by the Government of India and several banks shall be your choice. There is a whole lot of sensitive data to handle, and the security must be the priority of your cloud service provider. The cloud and security service provider must be aware of all the vulnerabilities and threats so that he could dedicatedly secure your website. Well, not just security but backing up your website, scanning the website, and providing disaster recovery services is also crucial. The host should provide 24 X 7 X 365 technical support.
5. CLEAN YOUR WEBSITE
Your application, database, or plug-in of the website can serve as just another attack point for hackers. Any small loophole can give hackers the happiness to loot your data and shut down your website. Keeping your website error-free and clean is utterly your responsibility. Just as we are bound to keep our homes clean and throw away the unnecessary things, similarly, you have to sweep out the databases, files, or applications from the website which serve no purpose to you. Besides that, the file and database structure should also be organised to trace out the changes, and it should also be secured.
6. BACK-UPS IS NOT JUST YOUR HOST'S RESPONSIBILITY
Now, this is an obvious one. You must back up your website periodically. Of course, your cloud service provider is bound to provide you back-ups whenever needed, but it is not just his responsibility. You should be able to back-up your site, just in case. There are some content management software and plug-ins which can help you schedule your back-ups, but you should also be able to perform the back-ups of your site, content, and databases manually.
7. WEBSITE SCANNER IS A MUST-HAVE
Frequent scans of a website hold a lot of importance as it helps generate the reports that show which are the vulnerable areas. Website security scans should have a schedule, and you should do a scan whenever you make any kind of change in your website. Though, there are various free tools available to check the performance of your site but, they don't always provide a report in detail. You should consider having a paid service scanner which can give you an in-depth analysis of every flaw. A malware, threat, and Vulnerability scanner which provides you with a detailed report plus prevents attacks shall be your choice.
8. A SECURITY OPERATIONS CENTER (SOC) SERVICE IS ESSENTIAL
Finding a trustworthy Security service provider is a no-delay thing. Having an expert security service provider lessens many of your worries and protects your website. Although there are certain small things which you can take care of, the deeply technical issues are best if handled by experts. It will be a great idea if you get a company which provides hosting services, data centre and managed cloud services, and last but not the least, security services. An organisation like ESDS Software Solution Pvt. Ltd. has expertise in handling all these operations across all verticals. The product ESDS VTMScan checks for all the vulnerabilities monitors malicious happenings, performs the audits for security, and also mends the damages caused by the threats.
What should you do?
So, those mentioned above were the top 8 ways to secure your website from the attacks of different kinds. You should build a team which is vigilant enough to safeguard your website, and these tips will help you in the long-run. Security has always been a major concern of business owners and to get the best cloud and security services, is your right. Never, ever compromise on quality!